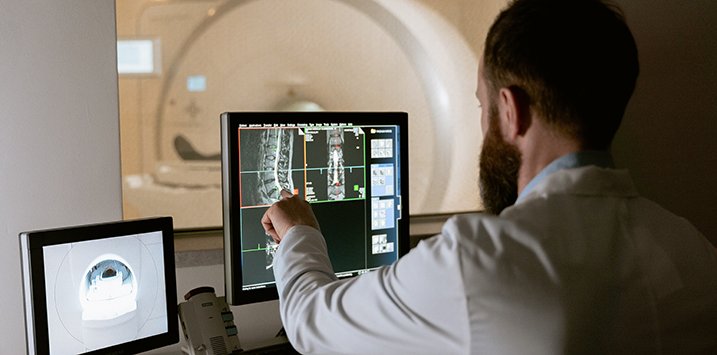 Siemens Healthineers Lifts Outlook
Polen Capital recently increased its holding in Siemens Healthineers as the company raised its guidance for the third time this year after sales of its rapid coronavirus testing kits reached a peak in the third quarter.
The Polen Capital approach to investing in a focused portfolio of the highest quality global companies delivering targeted double-digit annual returns, with a minimum holding period of five years, and ultra-low turnover have enormous appeal.
One company in the Polen Capital Global Growth portfolio is Siemens Healthineers (ETR:SHL), the healthcare equipment subsidiary of Siemens AG headquartered in Erlangen, Germany. Siemens Healthineers was spun out from Siemens AG in March of 2018. SHL is the new brand for Siemens' healthcare business and is still 85 per cent owned by the parent company.
Polen Capital currently believe Siemens Healthineers is experiencing business momentum and improvements in its diagnostics business, through which it sells its highly competitive "Atellica" diagnostics workstation and is currently 3.5 per cent of the portfolio.
Siemens Healthineers has three business lines: imaging equipment, diagnostics equipment and advanced therapies. Siemens Healthineers enjoys 31 per cent market share in imaging and is the leading player in a consolidated, three-player market.
Siemens Healthineers has very strong competitive advantages in its close relationships with customers, its large research and development budget – amounting to nearly US$2 billion or 12 per cent of sales – and in its trusted brand name.
The imaging equipment business produces, markets and services large healthcare imaging machines including MRI, PET, X-Ray, Ultrasound and others.
Each machine is sold with a maintenance and service contract, which typically last seven year and amounts to 10 per cent of the price of the machine, paid annually. Siemens has historically successfully attached these contracts to approximately 50 per cent of its sales, resulting in 40 per cent recurring revenue.
The diagnostics business produces, markets and maintains in-vitro diagnostic equipment as well as the corresponding reagents which are required to be run with every assay. This business enjoys approximately 90 per cent recurring revenues. SHL commands a circa 15 per cent market share and is the number 2/ number 3 player, tied with Abbott and behind Roche.
The third business – advanced therapies – is similar to the imaging business however instead of marketing and distributing single machines, it sells all imaging equipment for a hospital in an integrated operating/catheterisation lab. This business enjoys greater than 30 per cent market share and is the number 1 player.
The company already a global leader in healthcare imaging,  is now also a leader in linear accelerators for radiotherapy since recently closing its acquisition of Varian Medical Systems.  In April 2021 the acquisition completed creating a combined company offering a unique, highly integrated portfolio of imaging, laboratory diagnostics, artificial intelligence and treatment for the global fight against cancer.
Adding the Varian acquisition, the expectation is the imaging division should grow at least mid-single digits and overall Polen expect the business as a whole to generate double-digit underlying earnings growth over the next five years.  The company published in its Q3 market update an expectation of comparable revenue growth between 17 per cent and 19 per cent from fiscal year 2020.
If you would like to learn more about the Polen Capital Global Growth Fund, visit the fund's web page:
POLEN CAPITAL GLOBAL GROWTH FUND
The Polen Capital Global Growth Fund owns shares in Siemens Healthineers. This article was prepared 11 August 2021 with the information we have today, and our view may change. It does not constitute formal advice or professional investment advice. If you wish to trade Siemens Healthineers you should seek financial advice.