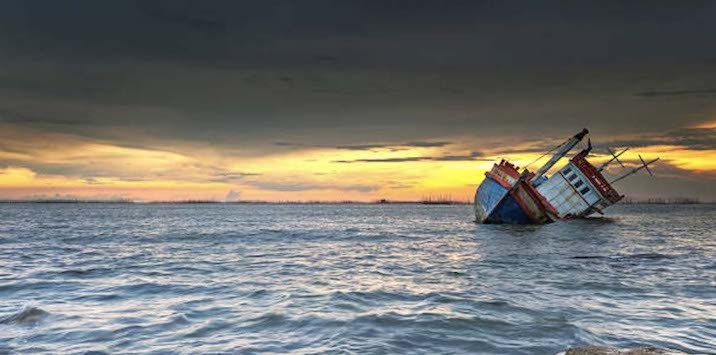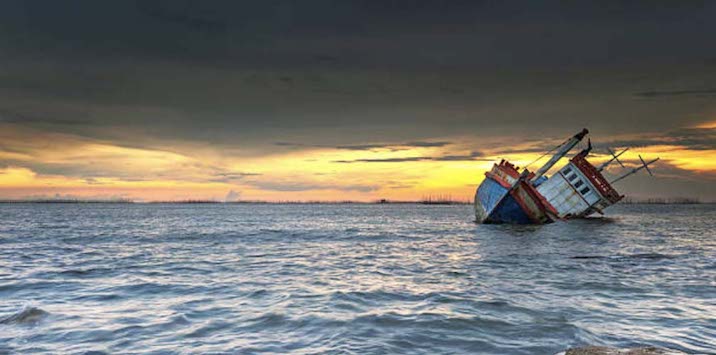 Robert Shiller warns us to prepare for a bear market
We make no claim to be accurate forecasters of market booms and crashes.  That's because, in the very long run, successful value investing does not require an ability to predict markets or economies.  But when respected people like Nobel Laureate economist, Professor Robert J. Shiller, put pen to paper about a looming bear market, we find it pays to listen up.
Despite the above truth, there is no diminution in the world's fascination with short-term forecasts. Those articles that predict an imminent crash, for example, are widely disseminated, despite their very poor performance record.  Perhaps this is because, as Will Rogers observed: "The fellow who can only see a week ahead is always the popular fellow, for he is looking with the crowd. But the one who can see years ahead, has a telescope but he can't make anybody believe he has it."
Shiller recently drafted an essay for the Project Syndicate titled The Coming Bear Market? In the essay, Shiller asks: "The US stock market today is characterized by a seemingly unusual combination of very high valuations, following a period of strong earnings growth, and very low volatility. What do these ostensibly conflicting messages imply about the likelihood that the United States is headed toward a bear market?"
Shiller begins his answer by critiquing the media's adopted definition of a bear market – being a decline of 20 per cent – as having no prior recorded history in either academia nor industry. Attributing the commonly-accepted definition to the 1987 'experience', followed by plagiarism among editors and journalists, he then proceeds to adopt and refine the definition with the necessary addition of a timeframe, and the required prior peak being within 12 months.
Thus defined, Shiller observes there have been 13 bear markets "in the US since 1871. The peak months before the bear markets occurred in 1892, 1895, 1902, 1906, 1916, 1929, 1934, 1937, 1946, 1961, 1987, 2000, and 2007. A couple of notorious stock market collapses – in 1968-70 and in 1973-74 – are not on the list, because they were more protracted and gradual."
Shiller then proceeds to examine stock valuations prior to each bear market, using the (CAPE) indicator that he and his Harvard colleague John Y. Campbell developed in 1988 to predict long-term stock market returns.
The cyclically adjusted price-to-earnings CAPE ratio is found by dividing the real (inflation-adjusted) stock index by the average of 10 years of earnings, with higher-than-average ratios implying lower-than-average returns.
Shiller's work on the CAPE ratio revealed that it is somewhat effective at predicting real returns over a 10-year period.  But Shiller also notes "we did not report how well that ratio predicts bear markets."
Shiller than turns to present conditions.
"This month, the CAPE ratio in the US is just above 30. That is a high ratio. Indeed, between 1881 and today, the average CAPE ratio has stood at just 16.8. Moreover, it has exceeded 30 only twice during that period: in 1929 and in 1997-2002.
"But that does not mean that high CAPE ratios aren't associated with bear markets. On the contrary, in the peak months before past bear markets, the average CAPE ratio was higher than average, at 22.1, suggesting that the CAPE does tend to rise before a bear market."
Importantly Shiller adds that bear markets did occur in the past despite the fact that the CAPE ratio was below average.  In other words, there were periods – after 1916 (during World War I), 1934 (during the Great Depression), and 1946 (during the post-World War II recession) – when the CAPE ratio failed to predict bear markets.
Nevertheless, for investors today, with the CAPE ratio well above average, it is valuable to note that each of the 10 bear markets since 1871 was preceded by an above average CAPE ratio.
Shiller does not comment on the false positives – those occasions when a high CAPE ratio was not followed by a bear market.
Supporting current market valuations, Shiller points to very strong real earnings growth being registered from the second quarter of 2016 to the second quarter of 2017, of 13.2 per cent, which is well above the historical annual rate of 1.8 per cent since 1881.
Any comfort gleaned from this strong earnings growth, however, is quickly dispelled by Shiller's observation that "peak months before past bear markets also tended to show high real earnings growth: 13.3 per cent, per year, on average, for all 13 episodes". He adds that "the market peak just before the biggest ever stock market drop, in 1929-32, [recorded] 12-month real earnings growth [of] 18.3 per cent"
Those who point to near record low levels of volatility as protection against a bear market should heed Shiller's observation that "stock-price volatility was lower than average in the year leading up to the peak month preceding the 13 previous US bear markets".  And, he adds, at "the peak month for the stock market before the 1929 crash, volatility was only 2.8 per cent."
Shiller concludes his essay thus:
"In short, the US stock market today looks a lot like it did at the peaks before most of the country's 13 previous bear markets. This is not to say that a bear market is guaranteed: such episodes are difficult to anticipate, and the next one may still be a long way off. And even if a bear market does arrive, for anyone who does not buy at the market's peak and sell at the trough, losses tend to be less than 20 per cent.
"But my analysis should serve as a warning against complacency. Investors who allow faulty impressions of history to lead them to assume too much stock-market risk today may be inviting considerable losses."
Shiller's essay can be read in its entirety here.