Rising rates don't have to hurt your portfolio
It's a little known secret but interest rates are perhaps the single most important determinant of the returns your investments will generate in coming years. And with so much of the world's uncertainty and the market's volatility centred on this variable, it's worth exploring just how they work to impact on your performance.
Click on the image below to read Roger's Australian article.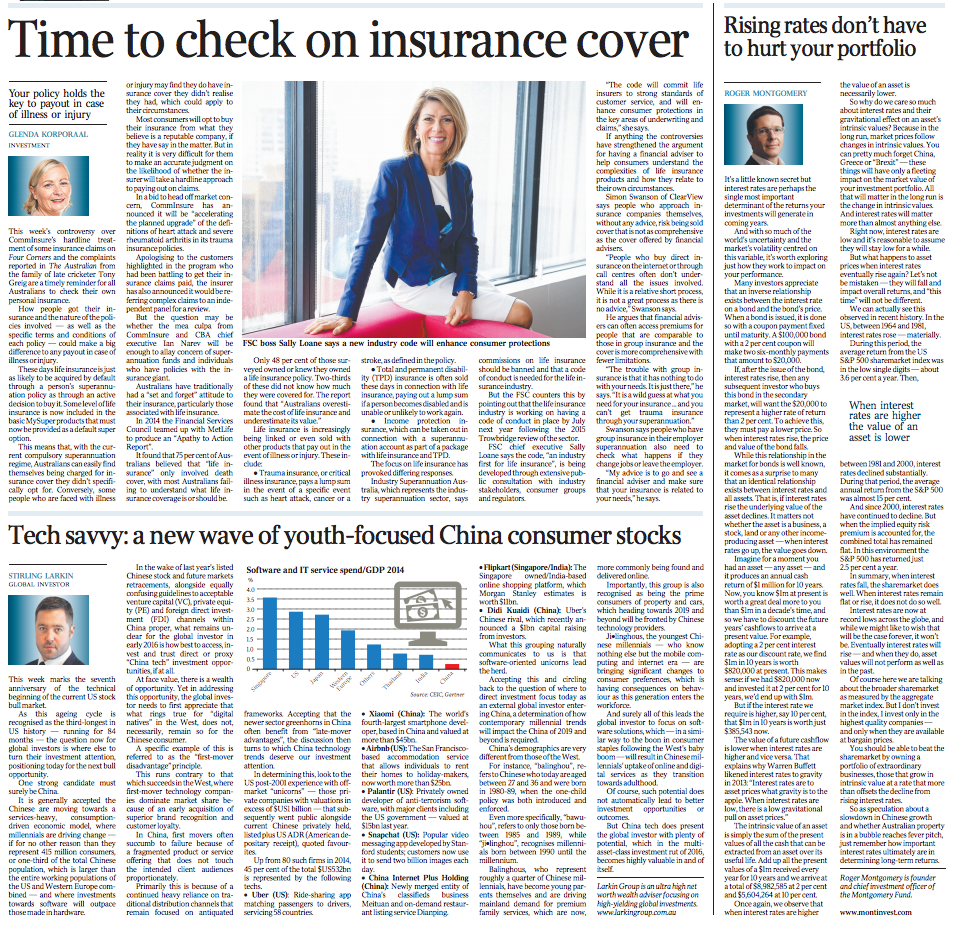 You can read all of the team's press articles through browsing our media library, view more articles here.