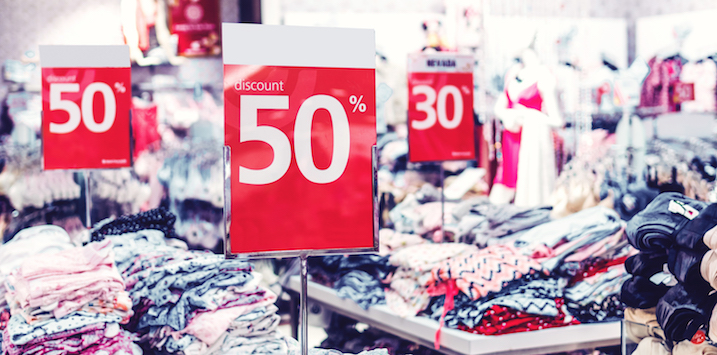 Rising financial distress signals tough times ahead for retailers
Insolvency practitioners – who turn around failing businesses, or wind them up – are the canary in the economic coal mine. Right now they're expanding and hiring more staff, which suggests they're preparing for challenging economic times ahead. And that spells bad news for our retailers.
John Winter, the chief executive of the industry's peak body, ARITA (the Australian Restructuring Insolvency and Turnaround Association), representing 2000 practitioners, is quoted by the ABC: "We're starting to see some interesting signs of distress arising amongst both firms and individuals" adding "what's been really interesting though over the last couple of months, we've seen a significant upsurge in recruitment for insolvency professionals".
Melbourne practitioner Robyn Erskine, of Brooke Bird, notes the while the tough times are, "across the board and, unlike in other periods where we have seen a particular sector [struggling], it's every sector" he adds, "Certainly we know that retail is really struggling and confidence is down generally."
According to a Deloitte survey of retailers, half said 2019 sales were flat or negative. "A fifth expect no growth and just a third, the highest proportion in the survey's history, tip sales to be up by a weak 2 per cent".
Obviously, Deloitte didn't speak to Roy Morgan and the Australian Retailers Association whose own joint Christmas retail sales forecast expects retail sales during the Christmas period to rise 2.6 per cent to $52.7 billion. Interestingly, retail sales in the Apparel category, which includes clothing, footwear and accessories, is expected to climb 3 per cent to almost $4.2 billion.
Something about asking barbers whether you need a haircut?
Interestingly, retail stocks have re-rated in expectation that recent tax rebates and improving housing confidence will lead to better conditions for retailers. Our own channel checks reveal precious few of the ATO's rebate cheques have been spent at the shops with the majority going to paying down mortgages. That's the reason the banks are reporting low or negative mortgage book growth – people are using sharply lower rates to get the mortgage down.
It seems incongruous to expect retail to be solid when banks are seeing their mortgage books going backwards.
Nevertheless, consumer discretionary stocks are up 29 per cent calendar year to date.  AP Eagers and Baby Bunting are on 23 times FY20 earnings, while costume jewellery chain, Lovisa is on 33 times and Dominos is on 30 times. Analysts will no doubt be watching the pre-Christmas sales (black Friday, Cyber Monday etc) as a sign of strength but one could just as easily paint a picture that has tradies with less work on pulling the family budgets in tightly after Christmas, holidaying locally and cutting up the credit card. Time of course will always tell but we've not jumped into retailers yet.
You can read more on this topic here.