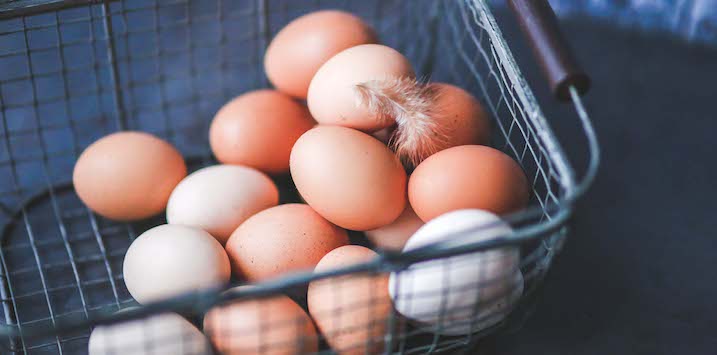 Recipe for an idea
Continuing with the culinary theme, this blog is designed to be a recipe for generating ideas. Before we go into details – it is important to consider the question – how do you like your eggs? For just as people have unique preferences here – different recipes are required for various investment styles. This blog goes through some idea cooking guidelines for five separate styles:
The classic high quality poached egg is more art than science. Quality measures for stocks can be subjective and generally involve less quantitative analysis. One investor may see quality in cooked through low leveraged poached eggs, whereas another may only consider those with the runny consistency of companies with high barriers to entry. The recipe for finding such eggs is hard to shortcut. It requires analysing the competitive landscape and market position of any company. Whilst you can certainly screen companies on a quality basis – softer analysis is also required in order to appropriately rank them.
One of the world's most renowned recipes is the l'Arpège egg of Alain Passard (served at l'Arpège in Paris). Whilst it appears to be a delicately boiled egg – the yolk is in fact poached and the white is turned to a vinegar infused cream. In the same way, quant ideas require separating stocks into their components and simmering them separately. Eggs are chosen by screening the universe of companies for ones with favourable characteristics, isolating these components and weighing their importance. You may look for components like high free-cash-flow generation, strong momentum or low leverage. This style of egg requires the sous vide machine of databases of stock characteristics.
Scrambled eggs are everywhere, but identifying them requires good imagination. A good indication of where to scramble up such eggs would be to begin by looking at companies with strong top line and cashflow momentum. Companies achieve top line growth by: (1) being in a growing market (2) taking market share. You can find category (1) eggs in growing, and ideally misunderstood market segments. This was certainly part of our thinking in May last year when we wrote about Speedcast[1]. It has exposure to our growing need for data connectivity and is overweight faster growing segments such as cruise ships. Eggs in category (2) have strong competitive advantages that allow them to take market share – that's certainly something the exceptional game development studios Aristocrat[2] has and the momentum of products such as lightning links and dragon link are a natural outcome.
This mature egg format is about collecting dividends. Search for companies with enough growth to sustain a reasonable payout ratio. To find such an egg it's prudent to look for quality mature companies with a high payout ratio – but also ones that can do this without going into debt. A good starting point would be to look at dividend yield and then remove any "at risk" eggs – no one wants a smelly egg.
When looking for deep value – a good method is to start with what's been fried of late. Deep value investing is about finding golden yolks among burnt charcoal. It requires a strong stomach as it's a counter-consensus order. Look at what stocks have come off the most in your investment time-frame and search for overlooked yellow yolks ready to bounce back.
Hopefully that gives you some ground work to start preparing your eggs of choice.
This post was contributed by a representative of Montgomery Investment Management Pty Limited (AFSL No. 354564). The principal purpose of this post is to provide factual information and not provide financial product advice. Additionally, the information provided is not intended to provide any recommendation or opinion about any financial product. Any commentary and statements of opinion however may contain general advice only that is prepared without taking into account your personal objectives, financial circumstances or needs. Because of this, before acting on any of the information provided, you should always consider its appropriateness in light of your personal objectives, financial circumstances and needs and should consider seeking independent advice from a financial advisor if necessary before making any decisions. This post specifically excludes personal advice.
INVEST WITH MONTGOMERY