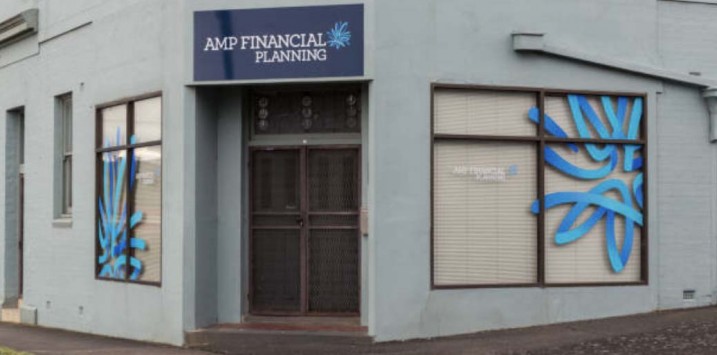 AMP Demonstrates Capital Concern for Income Investors
So far this year the share price of AMP (ASX:AMP) is down by 22 per cent. That creates a problem for investors who were tempted by the stocks promise of juicy dividends. And reminds us that investing for income alone isn't a good investment strategy.
At the beginning of the year shares of AMP were trading for around $5.20. Off the back of a string of reputational issues the stock has had a rough time recently, declining to about $4 per share. Yet those who invested for AMP's roughly 29 cents per share annual dividend (almost a 6 per cent yield) might say they aren't concerned. After all, who cares what the share price is when the income will just keep flowing in. But there's a flaw to this logic. Allow me to indulge in a thought experiment to illuminate the point.
Let's think about a hypothetical investor Deano. At the turn of the new year Deano buys a share of AMP stock for $5.20, excited by the prospect of receiving a big dividend check of 29 cents each year, representing a 5.6 per cent yield on his investment. Of course, the dividend is almost fully franked, which means AMP has already paid tax on the income it is distributing to Deano so assume he has no further tax bills – his return is a net return.
Over the next four or so months, the share price of AMP falls to $4. He has no interest in selling his AMP shares, because he knows he will receive 29 cents this year and the share price really doesn't matter to him. But if Deano ever wants to use the original sum of $5.20 to put towards a purchase (not a big purchase I agree, but I asked to be indulged), or even to pass onto his friends or family, he will need to rebuild his capital base. And this will mean forgoing the ability to spend the next 4 years-worth of dividend payments. In other words, whether he feels it today or tomorrow Deano is $1.20 worse off than he was before and the only way back is to put his lifestyle on hold for 4 years.
Share Price Performance for AMP 2018YTD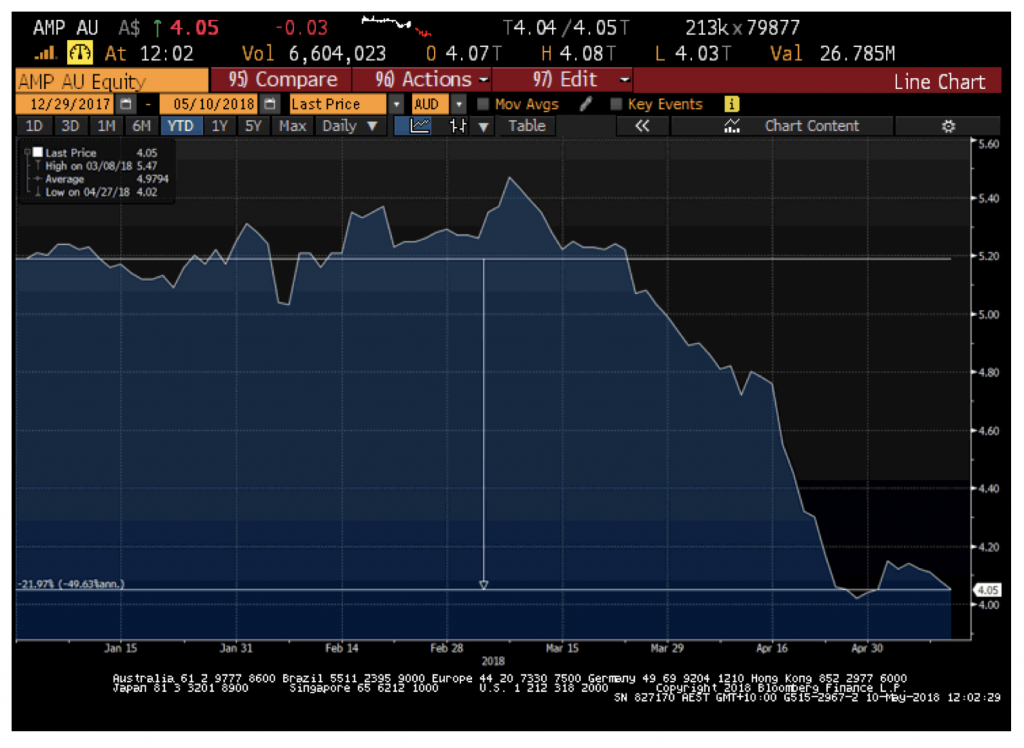 Source: Bloomberg 
At Montgomery and Montgomery Global we pursue investment strategies that focus on total return. By preserving capital in the first instance, and then building that capital base over time, we look to ensure that our clients will never be missing out.
So far this year the share price of AMP is down by 22%. That creates a problem for investors who were tempted by the stocks promise of juicy dividends. Click To Tweet