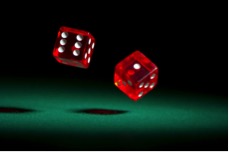 Punting a turnaround?
Macau gaming revenues look set to go from bad to worse. According to reports in The South China Morning Post yesterday, Beijing is giving its Ministry of Public Security powers to crack down on illegal money laundering through Macau, in what is described as an unprecedented move.
Money laundering through Macau has, it is speculated, been a primary channel through which wealthy Chinese channel money out from the mainland.
The move suggests companies exposed to gambling including Crown (ASX:CWN) and Ainsworth Gaming (ASX:AGI) might well become cheaper before any bounce.
According to The South China Morning Post's Niall Fraser:
"Macau casinos are going through one of the most significant slumps since the market was liberalised in 2002 and the drop in revenues – linked directly to the anti-corruption drive – has prompted a series of warnings from senior mainland figures that the situation poses a danger not only to the city's economic future but to the interests of the nation "as a whole".
"When told of the plan yesterday, a senior casino industry insider told the Post: "This is big. They're calling it the 'new normal' here in Macau. This is direct control over transactions by the Ministry of Public Security. It's serious and key people are going to be scared.
"Beijing is to launch a major crackdown on the multibillion-dollar flow of illicit funds through Macau casinos in a coordinated security drive that will see the country's powerful Ministry of Public Security play a leading role.
"According to sources with knowledge of the situation, the new security drive will give the ministry's Economic Crimes Investigation Bureau electronic access to all transfers through the state-backed China UnionPay bank payment card to identify suspicious transactions."