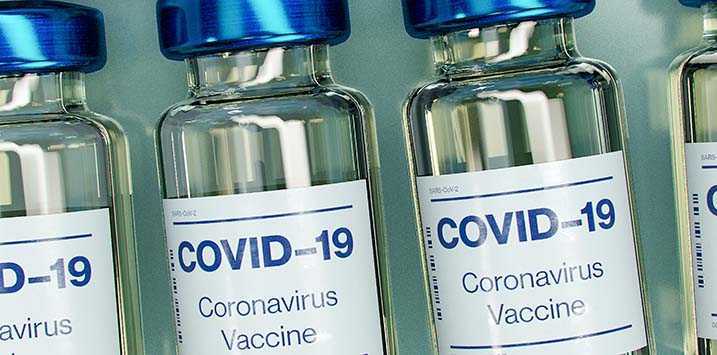 Positive news for those cautious about being vaccinated
Having just received my first COVID-19 jab this morning, I am encouraged to read the latest stats out of the US Centers for Disease Control and Prevention (CDC). In its recent report, the CDC has found less than 1,000 cases of COVID-19 required hospitalisation out of more than 100 million fully vaccinated individuals.
The CDC report records "breakthrough infections" which are positive COVID-19 cases in individuals 14 days after all recommended doses of a vaccine.
The CDC report into approximately 101 million fully vaccinated individuals in the United States at April 30, 2021, found officially recorded only 10,262 breakthrough infections.
Twenty-five per cent of the breakthrough infections were classified as asymptomatic. Hospitalisations occurred in just 995 infections and 160 individuals died. The average age of those who died was 82, and one fifth of the deaths were reported as potentially unrelated to COVID-19.
Table 1.  CDC findings as at April 30, 2021

This latest report follows a CDC study of mRNA COVID-19 vaccines in those aged over 65. That report found vaccination reduced the risk of hospitalisation from COVID-19 in over-65s  by 94 per cent.
The CDC is at pains to remind readers undercounting in its latest study is probable, stating, "…the number of reported COVID-19 vaccine breakthrough cases is likely a substantial undercount of all SARS-CoV-2 infections among fully vaccinated persons," the report states. "The national surveillance system relies on passive and voluntary reporting, and data might not be complete or representative. Many persons with vaccine breakthrough infections, especially those who are asymptomatic or who experience mild illness, might not seek testing."
Particularly encouraging however are the findings among all breakout cases, not just hospitalised cases. The CDC again; "Before we started only studying breakthrough infections in only hospitalised patients, we were studying all breakthrough infections. What we were starting to find is a large portion of them were fully asymptomatic and in fact when we went to study them and sequence them there was inadequate virus to even do so."
In an earlier report published April 2, 2021 the CDC studied almost 4,000 vaccinated healthcare personnel, first responders, and other essential and frontline workers finding Pfizer-BioNTech and Moderna's vaccines prevented 80 per cent of cases after the first dose and 90 per cent after the second dose.
In a separate announcement, Pfizer-BioNTech said that its ongoing phase-three clinical trial of the mRNA vaccine reveals strong immunisation persists for at least six months among vaccinated individuals.