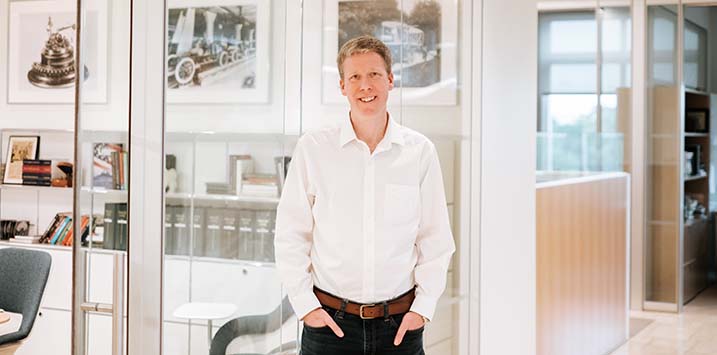 Polen's Rob Forker answers who are the most patient investors
While individual small-cap stocks can be seen as higher risk, investing in the small-cap space – a breeding ground for breakthrough businesses – can be a thrilling pursuit that offers meaningful upside potential. The flip side is that many of these businesses can burn bright and fade fast, carrying more risk.
As long-term investors, the Polen Capital Small Company Growth Team seeks to find tomorrow's leaders today by selectively and exclusively investing in 25-35 earlier lifecycle companies that can compound their growth year after year. As a benchmark agnostic manager, Polen Capital only look for the best companies globally.
Stocks go up and down, so how does Polen Capital maintain composure when investing in small-cap growth stocks?
The Portfolio Manager of the Polen Capital Global Small and Mid Cap Fund Rob Forker joined the popular U.S Animal Spirits podcast to discuss the team's approach to finding international small company growth opportunities.
To learn about Polen Capital's definition of quality, margin of safety and the tried and tested guardrails to selecting stocks, listen to the Talk Your Book episode here:
Polen Capital Global Small and Mid Cap Fund
Readers should be aware there are 7,800 stocks across 50 markets in the benchmark for the Polen Capital Global Small and Mid Cap Fund, the MSCI All Country World Index SMID Cap (in A$).
To learn more about the fund, please visit our fund web page: