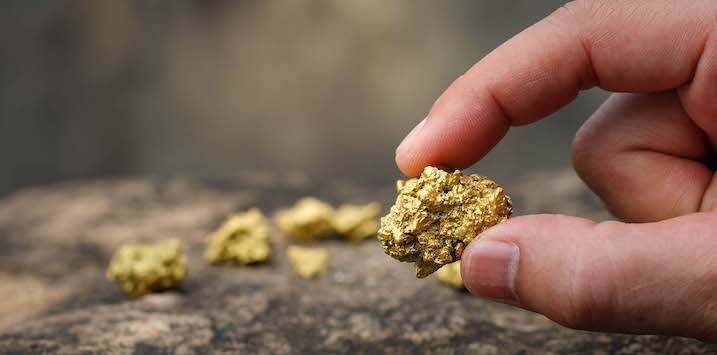 One man's trash is another man's treasure
Showing all the tenacity of his son Marnus – with a Test match batting average of 63.4 – Andre Labuschagne, Executive Chairman of Aeris Resources (ASX: AIS), has taken the opportunity to cement the position of the 24,000 tonne per annum Copper producer, in the Australian gold sector.
Evolution Mining has sold the Cracow gold mine, 500 kilometres north-west of Brisbane, to AIS for up to $125 million; $60 million up-front, $15 million payable in two years' time, and a maximum of $50 million in the form of a 10 per cent net value royalty, based on the gross revenues less C1 direct cash costs in relation to any gold produced in the five-year period from 1 July 2022 to 30 June 2027.
The up-front amount is being funded by a $40 million placement at $0.03 per share, and a $30 million acquisition bridge debt facility through its existing financier Special Portfolio Opportunity V Limited (SPOV).  The three largest shareholders, representing 60 per cent of the share register have participated in the equity raising.
AIS fully diluted shares on issue will jump from 632.8 million to 1,966.7 million while net debt is expected to increase from $46.7 million to $76.7 million (excluding the $15 million payable by 30/6/2022). At the current share price of $0.046, up 53 per cent on the placement price, AIS has a market capitalisation of $90 million and an Enterprise Value of $167 million.
More recently, Cracow's average annual gold production has exceeded 85,000 ounces at an AISC (All-In Sustaining Cost) of A$1,200/oz and a C1 cash cost of A$900/oz. The Resource approximates 415,000 ounces, however much of this is categorised as Indicated and Inferred (as compared to Measured).
That said, Cracow has a strong track record of reserve and resource replacement. For example, when Evolution Mining acquired Cracow in 2011, it had a five-year mine life. AIS plans to aggressively invest in brownfield and greenfield exploration with the aim of extending the mine from the current six years. The Company has budgeted $13 million over F'21 and F'22 for exploration, with key priorities including both underground mine extensions as well as open pit deposits.
Excluding any exploration success, the mine appears to be in structural decline, with forecast production of 75,000 ounces in F'21 and 60,000 ounces in F'22.  Assuming an A$2,587/oz gold price (A$2,465 at the time of writing, down 5 per cent), the cash flow derived from Cracow is expected to hit $65 million in F'21 and $45 million in F'22.  This should easily be enough to fund the $15m payable to Evolution Mining by 30 June 2022, meet the $13m exploration effort and fund much of the net debt bundle.
It is the free cash generation profile of Cracow, and its transformational impact on the existing funding envelope for the business, that has attracted the Montgomery Small Cap Team, who participated in the equity raise to acquire the Cracow asset.
As the idiom goes, "One man's trash is another man's treasure".
The Montgomery Small Companies Fund own shares in Aeris Resources Limited.  This article was prepared 11 June with the information we have today, and our view may change. It does not constitute formal advice or professional investment advice. If you wish to trade Aeris Resources Limited you should seek financial advice.
You can read a previous blog post on evolution mining here: https://rogermontgomery.com/evolution-mining-still-has-tremendous-upside/