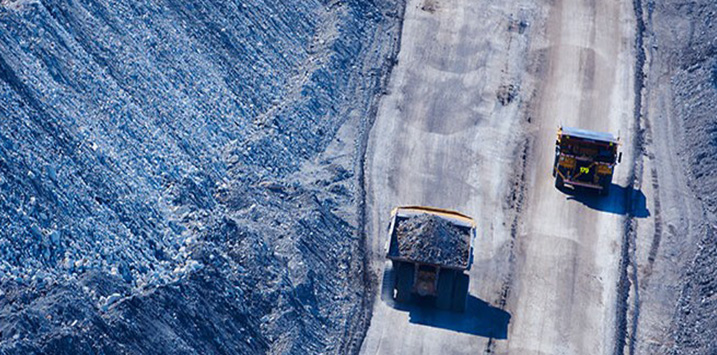 The Revolution at Evolution Mining
Gold miners generally don't meet our quality requirements at Montgomery. But there is one miner that has gone through a massive transformation over the past eighteen months – Evolution Mining (ASX: EVN).
Last September, I wrote about the massive transformation of Evolution Mining, which is led by gold entrepreneur Jake Klein.
Evolution has continued to transform, completing a number of significant acquisitions over the past 18 months. These acquisitions are the La Mancha Australian assets (known as Mungari) from the Egyptian-based Sawiris family for 31 per cent of the Company's issued capital, worth around $300m at the time; the tidying up of the neighbouring Phoenix Gold for $56m; the Cowal gold mine from Barrick Mining for $750m; and the economic interest in the Ernest Henry copper gold operation from Glencore for $880m.
Evolution has also divested the relatively mature Pajingo operation, which realised $42m.
Over the three years to FY18, attributable gold production is forecast to double from 437,500 ounces to 850,000 ounces, the All-In-Sustaining Cost (AISC) is forecast to decline 16 per cent from A$1,036/ounce to A$865/ounce, and based on today's gold price of A$1,760/ounce, EBITDA margins are forecast to jump from 41 per cent to 51 per cent.
Evolution's gold reserves have increased from 2.6m ounces to 6.75m ounces (eight years of production), while the resource has increased from 5.7m ounces to 14.9m ounces.  Crucially, management are optimistic all three new mines offer strong exploration potential and this is partially reflected in their resource profile.
I have detailed the company's forecast production profile for FY18, the current reserves and resource, and note the three new mines – Mungari, Cowal and Ernest Henry – collectively account for 56 per cent of the forecast production, 67 per cent of reserves and 79 per cent of the resource.

Over the past 18 months, the management team at Evolution Mining have done a wonderful job transforming their business and the market has applauded with the share price tripling to $2.40, despite the issuance of 956m new shares.  (Cost cutting, a stronger gold price and a weaker Australian dollar have certainly assisted).  With 1,673m shares now on issue, Evolution Mining has a market capitalisation of $4.0b (up from $315m in late-2014).  Net debt of $780m is expected to come down from strong forecast operating cash flow and more money will likely become available to prove up the Company's stated resource.