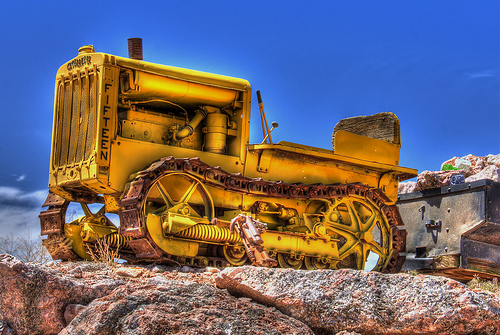 Mining swings from profit to loss quickly and without fear or favour. Its always been this way.
You might recall back in December (Dec 8, 2011) with FMG trading at $4.84 (now $2.94), BHP at $37.00 ($31.36 today) and RIO at $66.09 ($50.19 today) we warned
"I now wonder whether we are seeing the bubble slip over the precipice? Falling property prices (10 per cent of the Chinese economy) leads to lower construction activity, leads to declining demand for Australian commodities, leads to falling commodity prices, leads to big drops in margins for a sizeable portion of the [Australian stock] market index…"
Since the start of 2012, commodities have, on average, fallen more than 20%, and in some cases much more. This is a pace of decline matched only by that experienced during the financial crisis of 2008.
At current prices many mining companies will now be making losses. As analysts we question the viability of some companies and Atlas Iron for example, one of the largest Iron Ore producers outside of BHP and RIO, may not be without outside help – should prices remain at or below present levels.
With such material falls in both our listed miners and mining services companies, the question for value investors is naturally, are we at the bottom yet?
We do not believe we have seen the end of this mining (and mining services) sell off. EPS revisions are still heading down and at spot prices, the material sector's forward earnings multiple is a whopping 18x. PE's are expanding as earnings are declining at an even faster rate than plummeting share prices.
A recent research report by a large Australian investment house reported potential 30-50% per cent earnings downgrades at current spot pricing (yes this includes BHP and RIO). If this eventuates, our own scenario analysis has BHP worth $15-$20 a share and RIO $30-$40. If you don't believe profits can decline this fast or this significantly, keep in mind we reported to you on July 26 here (http://rogermontgomery.com/is-this-the-fate-that-awaits-australian-iron-ore-producers/) that Rio de Janeiro-based Vale, the world's largest iron- ore producer, said second-quarter profit plummeted 59 per cent after prices for iron ore, nickel and copper declined.
While we are watching this play out exactly as we have been warning for some time, we will continue to remain spectators rather than participants.