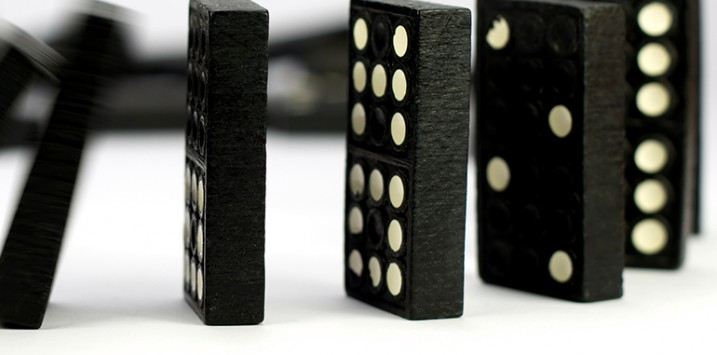 Market Correction? What to do next.
We all know that major corrections in the stock market occur more frequently than academic models suggest and more frequently than we would like.  The question of course is not 'if' the market will correct but 'when'?
Unfortunately, the pursuit of the answer to this question is an attempt to make decisions about when to be fully invested in equities and when to be completely out.  The answer is likely to evade academics and investors always.  In the meantime the pursuit of the answer acts like a distraction, preventing investors from investing wisely.
Recent experience suggests that corrections are short lived.  From 9/11 to the GFC, to Greece defaulting and to Brexit, investors have been conditioned to simply believing that buying the dips is the only strategy one needs to be a successful investor.  But history also suggests that some corrections can be long lasting and investors need to consider whether their approach to risk management will allow them to comfortably ride through any tumult the markets generate.
Did you know, for example, that the Great Crash which began in 1929 wiped 90% of the value of listed American business and that it was 23 years before the market summited its former highs? And did you know that the Japanese Nikkei is still less than half of the 39,000 level it reached in 1989 – 26 years ago?
We have already alerted readers and investors to the warnings of billionaire investors Gundlach, Soros, Gross and Bass*.
Many serious investors demand data to justify major changes to their portfolio – and the fact remains that data confirms long-term investors are always better off being invested in the right businesses rather than cash.  But data also does a terrible job of predicting turning points and that's why signals and anecdotes have some use.
It's important to note that record prices are being achieved in classic cars, art, antiquities, low digit number plates and wine.  It's also important to observe the behavior of buyers at these actions as well as the behavior of so-called 'investors' at property auctions, with prices achieved well above reserves and crowds packing auction rooms such that auctioneers cannot see all the bids.
At one art auction back in June some rare Max Dupain photos were being auctioned by Mossgreen in Sydney. They included the iconic 'Sunbaker', which was estimated to sell for between $20,000 and $30,000.  Not a bad price, given more than 100 of these photographs exist and, presumably, Mr Dupain's family has access to the negatives, from which additional images can be created.
Regardless, within a few minutes the bidding flew past $60,000 – double the high end of estimates  – and eventually the work sold for $85,000. Add the 24 per cent buyer's premium and the buyer shelled out over $100,000 for the photograph.
The Canadian and later U.S. economist and diplomat, John Kenneth Galbraith, in his book The Great Crash perhaps best defined a bubble in the absence of data thus;
"…at some point in a boom all aspects of property ownership become irrelevant except the prospect for an early rise in price. Income from the property, or enjoyment of its use, or even its long-run worth is now academic. As in the case of the more repulsive Florida lots [in a mid-1920s land boom], these usufructs may be non-existent or even negative. What is important is that tomorrow or next week, market values will rise—as they did yesterday or last week—and a profit can be realized…"
John Galbraith was referring to income, or the lack thereof, from vacant Florida swamp land, but the reference is equally valid today.
Back in 2010, I wrote here at the blog:
"a bubble guaranteed to burst is debt-fuelled asset inflation; buyers debt fund most or all of the purchase price of an asset whose cash flows are unable to support the interest and debt obligations. The bubbles to short are those where monthly repayments have to be made."
And in his book The Map and the Territory: Risk, Human Nature and the Future of Forecasting, former US Federal Reserve Chairman Alan Greenspan goes further, distinguishing a bubble whose bursting causes widespread damage from one that doesn't:
"The crashes of 1987 and 2000 had comparatively minimal negative effect on the economy. The severity of destruction caused by a bursting bubble is determined not by the type of asset that turns 'toxic' but by the degree of leverage employed by the holders of those toxic assets. The latter condition dictates to what extent contagion becomes destablising. In short, debt leverage matters."
Despite bubbles and busts, in the long run you MUST be invested in businesses that increase their intrinsic value by retaining profits and redeploying them at high rates of return.  Prices of such businesses can and will be volatile but staying invested in these businesses, if you already own them through, for example a Montgomery fund, is essential.
Why?
Because generally, investors are poor at predicting market direction and equally poor executors of the two decisions required to navigate a correction successfully.  Not only must the investor correctly forecast when to get out, but also successfully establish when to re-enter.
It's far easier to simply stay invested in a diversified portfolio that includes funds able to hedge, or profit from, some of the 'fat tail' risks.  Fat tail risks are those events that don't occur very often but can have a large impact on the value of a portfolio.
Instead of the heart stopping decisions to time getting in and getting out, the investor is better off constructing a diversified portfolio that can ride through the inevitable and frequent market turbulence. By establishing a portfolio that provides comfort through turbulence, the investor avoids the need to sell at market bottoms and may indeed have some cash to take advantage of it.
It is no coincidence that Montgomery funds were set up with the ability to hold much larger proportions of cash than those issued by our much larger peers.
It is also no coincidence that we have just launched the Montgomery Alpha Plus Fund. We believe there is merit in allocating some of your portfolio to a market neutral fund, a fund whose returns are not dependent on market direction.
Share prices are highest for the most indebted infrastructure and utility companies and also for those conventionally labelled 'blue chip' companies that are seen to produce stable income streams – even though they display no growth.  This situation is the result of epochal low interest rates, a condition that we don't believe will last.  It is the reason we don't own shares in those types of companies and the reason we launched the Montgomery Alpha Plus Fund.
To understand how the Montgomery Alpha Plus Fund works watch this video:
Correlations between asset classes are dynamic and they are highest when markets become most distressed.  Add in a dose of very high volatility and your tail risk might be fatter than you think. 
Alternative assets such as market neutral and long/short funds are a valid option for those who only have exposure to shares, property and fixed interest.  Speak to your adviser and ask them to call us.
Alternative strategies have the potential to have low and possibly negative correlation to the fixed income and equity markets during a market sell-off.
Holding cash is an option over lower asset prices that we take advantage of at Montgomery but it does yield low rates of return while we wait.  The Montgomery Alpha Plus Fund is a strategy that has the potential to generate decent returns during a market wide rout.
Conclusion
Many investment legends* have articulated their belief that the risk of a major market correction has increased. It is important to take this possibility into consideration.  One unsophisticated response is to sell shares and go to cash.  This has usually been a costly timing error as investors tend to sell and repurchase too early or too late. Instead investors should accept periods of dislocation are inevitable and invest in a diversified portfolio, including in an alternative fund with a highly skilled manager.  Such an approach not only offers the potential to reduce risk, but to also enhance returns.
* Jeffrey Gundlach speaking with Business Insider stated, "The artist Christopher Wool has a word painting: 'Sell the house, sell the car, sell the kids.' That's exactly how I feel – sell everything. Nothing here looks good." Bill Gross tweeted: "Global yields lowest in 500 years of recorded history. $10 trillion of negative rate bonds. This is a supernova that will explode one day."