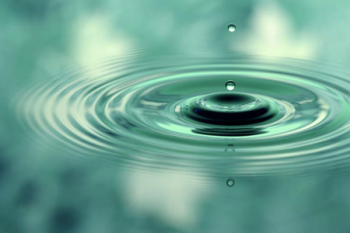 Made in China Part #2
Drop a pebble in a pond and eventually everything in the pond experiences the change in conditions as the waves radiate from the point of impact.
As we have been reporting for some years, China has dropped its pebble and and the ripples are hitting Australia's shores.
Following our Made in China post last week, illustrating that the transition from economic growth dominated by fixed asset investment to a consumer-led model, is both painful and fitful, it has emerged this week that January imports are down 14.4 per cent year-on-year. Expectations were for a 1.8 per cent rise in Yuan terms.
And in a further sign that the world may be slowing faster than expected – despite years of quantitative easing – Chinese exports also missed analyst expectations of 3.6 per cent growth, printing a 6.6 per cent decline.
Two of our concerns relate to the currency.  First, China's foreign reserves may be running down faster than central bankers are comfortable with. And second Chinese companies borrowing in US dollars will suffer enormously if the Yuan is devalued.  As Kyle Bass has warned, compared to the size of its economy, China has two to three times the debt the US had in 2008 – a total of $34 trillion.  As the Chinese economy slows, a growing number of businesses will be unable to pay their debts putting pressure on the banking system.
Total losses from debt defaults could be four times US losses in the 2008 crisis.
In US dollars, the economic picture for China is even worse than the recent import and export numbers suggest.  Exports are down 11.2 per cent and imports have declined 18.8 per cent.  The latter was expected to fall 3.6 per cent.
According to reports, coal imports fell 9.2 per cent year-on-year and crude oil imports declined 4.6 per cent.
For China to 'rebalance' its economy at, for example, a GDP growth rate of 5 per cent, fixed asset investment – which was previously responsible for 70 per cent of China's growth when GDP was much higher – must plunge to below 5 per cent growth.  That the crash in infrastructure spending is underway is reflected in statistics such as the price of rebar (concrete reinforcing). Since 2008 a ton of rebar has fallen 64 per cent to 2,000 renminbi (US$300), the lowest price for more than 15 years.
All of this is consistent with reports from Nils Andersen, CEO of Maersk Group, the world's largest container shipping company, that it is suffering a "massive deterioration" and that "it is worse than 2008".
Of course China's reported economic data is backward looking but it its somewhat telling that the leadership in China are no longer keeping up even the appearance of growth and prosperity.
The waves emanating from China's dropped pebble have already hit Australia's west coast.  One suspects that as those waves hit landfall their velocity slows, but it looks like the east coast of Australia is still going to get wet.  Indeed of particular interest might be anecdotal reports from Melbourne bayside suburb real estate agents, that Chinese buyers have completely dried up.  One experienced agent has apparently been warning peers it will be a bad year for real estate adding 'offload your stock quickly'.
We reiterate our warning that share market investors in anything but the highest quality businesses – those with bright prospects for the profitable reinvestment of incremental capital – should be cautious.
Roger Montgomery is the founder and Chief Investment Officer of Montgomery Investment Management. To invest with Montgomery domestically and globally, find out more.