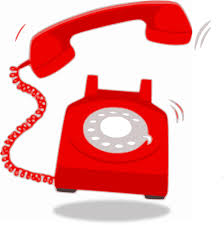 Looking at: Vocus Communications
I was reading the Independent Report on the merits of the proposed acquisition of FX Networks by Vocus Communications Ltd (ASX: VOC), and thought I would provide the following points made by KPMG, that haven't previously been articulated in past posts.
1. FX Networks is currently depreciating its duct and fibre on the basis of a 21 year useful life.  We understand that Vocus assumes a 30-year economic life for depreciating its fibre assets.  The FX Networks depreciation is therefore higher than that which would be derived if applying Vocus' accounting policies.
2. FX Networks capex was particularly high in FY14 (to 31 March 2014) due to the installation of new Infinera Intelligent Transport Network equipment and East Cape fibre acquisition.  From FY15 onward capital expenditure is expected to be materially lower than depreciation as much of the capital expenditure required to achieve the forecast growth has already been made over the last decade.
3. FX Networks' management have identified, but not quantified, the following potential synergies of combining the operations of Vocus and FX Networks:
a. Purchase of international capacity and improved return on Vocus' IRU for Southern Cross capacity;
b. Leverage of trans-Tasman services for FX Networks' New Zealand based customers requiring Australian data centre services;
c. Domestic (New Zealand) transit for Vocus' business;
d. Cross sell of Vocus services and products to FX Networks' customer base;
e. Enhance voice platform for FX Networks' customers;
f. Enhanced data centre services;
g. Integration of FX Networks' storage offering;
h. Effective route to market, unique relationships with common customers;
i. Competitive advantage/ scale to computer against larger incumbents; and
j. Diversification and vertical integration.
While Vocus is paying an historical (to March 2014) EV/ EBITDA multiple of 8.6 times, all the items identified above are expected to be value-accretive.
This does not cover important issues like cost synergies, cash management and capital management.
At the time of writing, Vocus Communications had received acceptance in respect to 93 per cent of FX Networks shares.
The Montgomery [Private] Fund owns shares in Vocus Communications.