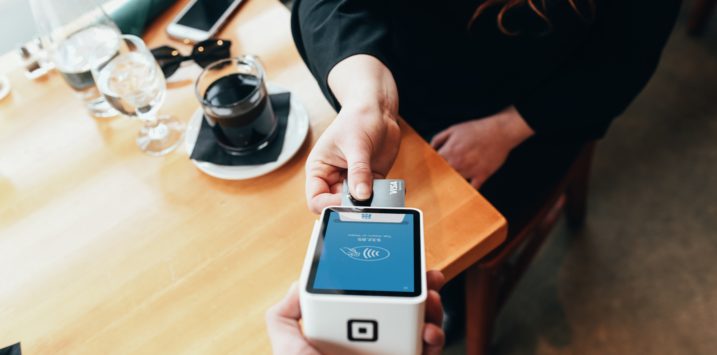 Legacy point of sale providers are the walking dead
I think investors in businesses that generate meaningful revenue from point-of-sale hardware terminals (EFTPOS terminals) are sleepwalking towards their own financial cliff. And my reading of some of the broker research notes, covering the relevant companies, tells me the market doesn't understand the implications. There is therefore much more downside ahead for these businesses.
On 17 May, Apple launched Tap to Pay on iPhone in Australia, and while many commentators announced another nail in the coffin for cash, it's that oily dedicated EFTPOS terminal the waiter brings to the table at your favourite bar or restaurant, that will receive its execution notice first.
Australia is Apple's third country to receive Apple Tap to Pay on iPhone and we're an important strategic test case for adoption of, and any legal challenges for, the new payment form factor.
Figure 1. The Australian Payment System Rails and the Various Carriages.

Source: The initiatives Group
The innovation, which will run on existing payment rails is another change in the form factor of Australian payments. Notwithstanding the arrival of the NPP rail in 2018, which was the first new payment rail in some decades, Apple's Tap to Pay on iPhone follows in a long line of advancements from Eftpos, to Osko and Apple Pay itself, which gave consumers the ability to use their phone to make a contactless card payment rather than the physical card itself.
Apple's service allows small and large businesses to accept contactless payments without the need for a payment terminal. And while historically, new payment form factors and even new payment rails can take five to seven years to gain real momentum, mass adoption of Apple's new tech is very likely.
Witness how this has already commenced. On June 14, Transport for NSW and Apple announced a new agreement to allow commuters to 'tap on' to public transport without needing to unlock their iPhones.
According to the announcement, "Travellers within the greater Sydney metropolitan can access the new capability by adding a contactless credit card or debit card to their digital wallet and enabling Apple's 'Express Mode for Apple Pay'.
Importantly, the new feature means commuters can skip unlocking their device or authenticating with Face ID, Touch ID or passcode when tapping on and off as they move through the public transport system.
The new Apple Express Transit feature is already live across all almost 13,000 readers, encompassing train, ferry and light rail. And with over 65 per cent of contactless card taps on NSW's Opal network using a digital wallet, and the vast majority of those being Apple Pay, adoption and expansion of Apple's Tap to Pay is virtually assured. It's only a matter of time.
For Apple users simply tapping their iPhone or Apple Watch without having to wake up or unlock their screen, will be a convenience too great to ignore.
Companies with revenue streams at risk of payment system irrelevance are likely to be the first to adopt the new payment form because they will quickly realise their relic hardware business revenue is "stuffed" – to adopt an entirely accurate Australian colloquialism.
There will be a land grab by legacy (and soon-to-be defunct) terminal system owners to win new customers with their own iOS app that operates on an iPhone Xs or later device running iOS 16.4 or later.
Westpac and Tyro Payments were the first to support Tap to Pay on iPhone. Westpac probably learned its lesson from being the last bank to support Apple Pay in April 2020, five years after Apple Pay was launched in Australia in 2015.
Apple's new NFC chip-powered capability allows businesses to securely accept contactless payments with just their iPhone and no other hardware. Merchants can enable Tap to Pay on iPhone through a supporting iOS app, such as Westpac's EFTPOS IOS Air app on an iPhone Xs or later device running iOS 16.4. So why would they continue paying for a legacy terminals?
For many businesses, Apple's Tap to Pay will replace the small tap-to-pay POS terminals they have been using for contactless payments for some years now. And while these are compact and inexpensive, Apple's Tap to Pay promises to make the process even easier by using an iPhone (of which an estimated 2.12 billion of the 32 iterations have been sold) to enter the transaction details and to act as the payment terminal, thanks to the NFC chip in later versions of the iPhone.
The move is a clear rival to Square and other POS systems.
The third decade of the 21st Century is marked by everything being an app, wirelessly downloadable, upgradable and manageable. Apple's innovation brings payments into the 21st Century and removes another point of friction in the process of paying for anything in person.
To avoid extinction of their POS terminal revenues, every financial institution and payments provider now needs a Tap to Pay solution. Legacy providers have just had the rug pulled out from under them and they will have to start again to establish their market share.
It is the case most payment innovations take five to seven years to reach the kind of momentum that puts legacy payment methods in the dustbin. Nevertheless, companies relying on subscription fees from POS hardware terminals for their revenue are now officially in runoff.
This article was originally written on 23 June 2023.