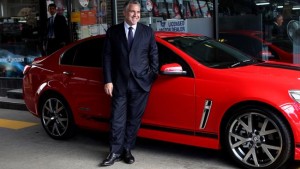 Lease Peace
Having purchased McMillan Shakespeare (ASX: MMS) shares at $7.25 after Kevin Rudd's comments, we've written extensively about the investment case (see here, here and here). Since then, we have also written about our expectations that changes to novated leasing are unlikely to feature in the coming budget. The market doesn't seem to share our view, with the share price of McMillan Shakespeare reflecting material risk to the downside.
We currently believe, however, that the market may not be fully appreciating material risk to the upside.
In 2013, McMillan Shakespeare entered the United Kingdom through a joint venture with Visper Asset Finance and also through the purchase of CLM Fleet Management. Like Australia, the car leasing market in the United Kingdom is relatively mature. But there are two structural changes that are expected to occur and which could provide material tailwinds for the company.
The first comes from the Basel III regulations, which will impose higher capital and liquidity charges on European banks. As a result of these changes, many investment banks are exiting the leasing space, yet still want to provide funding for independent leasing operators. This is great news for companies like McMillan Shakespeare, as the exit will present a sizeable gap in what is a relatively mature market, while the cost of borrowing in the UK is considerably lower than Australia.
The second tailwind are the potential changes to the novated leasing market. In the UK, novated leases are not portable between employers. This means that when an employee with a novated lease resigns, the employer will be responsible for the asset. In Australia, novated leases are portable when employees switch employers. Should the UK adopt the Australian model, MMS is well placed through experience to replicate its domestic success.
Management have indicated that they believe the United Kingdom business could be just as big as Australia's. While this is a long-term goal, it would certainly help fill the void left by any adverse changes to the novated leasing scheme in Australia, if that were to transpire.