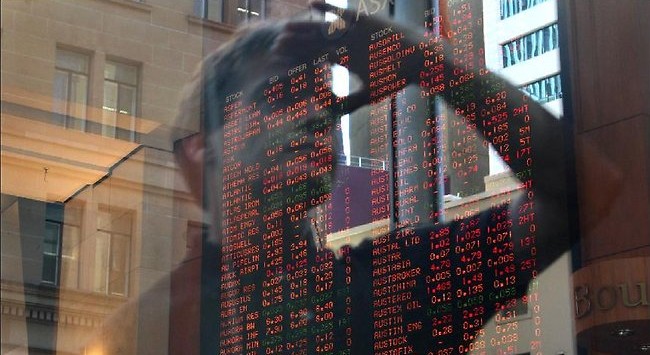 Lamenting the Australian Index
One of the strategies available to people who lack the time or inclination for active portfolio management is to "buy the index". This is normally done via an index fund, which invests in companies according to their index weights. These funds have a certain intuitive appeal, as they typically charge low fees and are easy to understand.
However, if you step back and think about it, we think some serious issues arise. In essence, an index fund invests in a company, simply because it is there. This may be a satisfactory rationale for climbing a mountain, but we think it falls short as an investment strategy, particularly in the Australian context.
The chart below shows the industry composition of the ASX200 index. Ignore the % numbers – they are the daily price changes from yesterday – and look at the size of the slices. What stands out is that financials and basic resources together account for more than 60% of the total. If you buy the Australian index, your returns will be dominated by the big 4 banks and a handful of large resources companies. This doesn't look like a sensible portfolio construction to us, and the rationale "because they're there" doesn't provide much comfort.
ASX200 Index Composition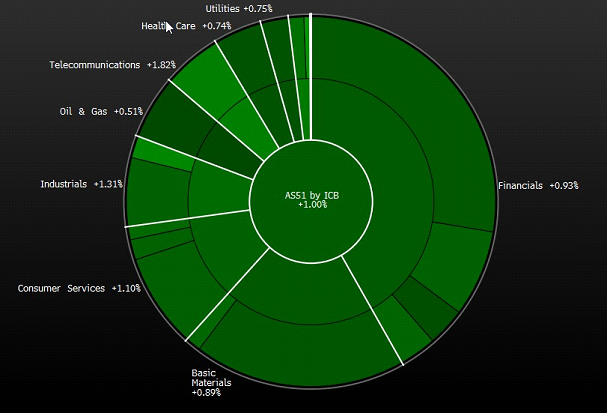 For comparison, the second chart, below, shows the composition of the US S&P500 index. A few things to note:
– Firstly, the US index has a much more even distribution, with 7 different industry groups representing a material part of the whole.
– Secondly, it's interesting to note that technology is the largest single component of the US index, but is nothing more than a rounding error in the Australian index. In an age where commerce is being transformed by technology, is it good enough for Australian investors to have a <1% allocation to this sector ?
S&P500 Index Composition