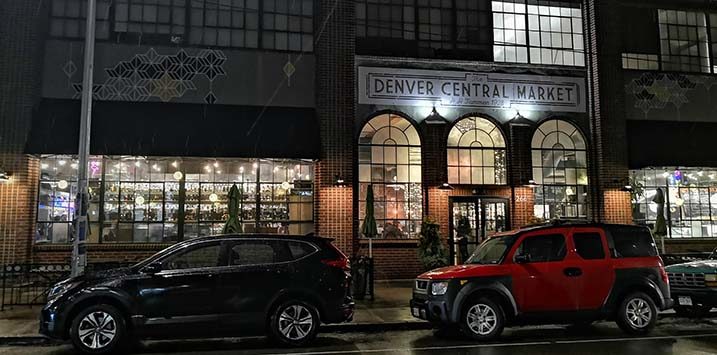 It's becoming scary for small US retailers
U.S. Retail Industry observer Retail Dive is reporting Armaggeddon for small retailers in the U.S., citing the survey results of Alignable, a small business networking service with more than seven million members across North America.
Boston-based Alignable surveyed 4,392 small business owners between 10 June 2022 and 13 July 2022 asking participants two questions to assess the degree of financial risk they face right now. The questions were:
What percentage of revenue from Summer 2021 do you expect to earn this summer? and
What percentage of revenue from Summer 2021 do you need to earn this summer to ensure that your business stays afloat into the fall?
The survey revealed 47 per cent of small business owners say their businesses are in jeopardy of closing by the northern hemisphere Autumn. 
But before one panics, last summer 35 per cent of businesses surveyed feared they were on the brink. And presumably many survived to complete the survey again.
According to this year's survey however, nearly half of all small business owners, including 59 per cent of retailers, say they're at risk of shutting down. Owners cite inflation, higher interest rates, fuels prices, rent hikes, supply chain disruptions, lower consumer spending, and fears of a recession, as well as accumulated losses from 2020 and 2021.
While larger retail chains are expected to have ensured sufficient inventory for the holidays, smaller retailers, according to the survey, are moving defensively, placing fewer orders amid fear of losses. Thirty eight per cent of businesses surveyed claimed to be reducing orders by more than 20 per cent compared to last year.
Another Alignable survey revealed 35 per cent of small businesses in June couldn't pay rent in full or on time, up from just nine per cent who were in the same predicament in January.
Across most states and provinces, concerns insufficient funding to remain afloat is widespread.
Small business owners in Colorado, Michigan, Ohio, Pennsylvania, and Texas top the list in terms of those in jeopardy.
As Table 1 reveals, Colorado appears to be most at risk, with Michigan a close second and Ohio, Pennsylvania, and Texas equal third for states most fearful of SME's closing by Autumn, if economic conditions don't improve.
Table 1. Alignable's at risk poll industry rankings for July 2022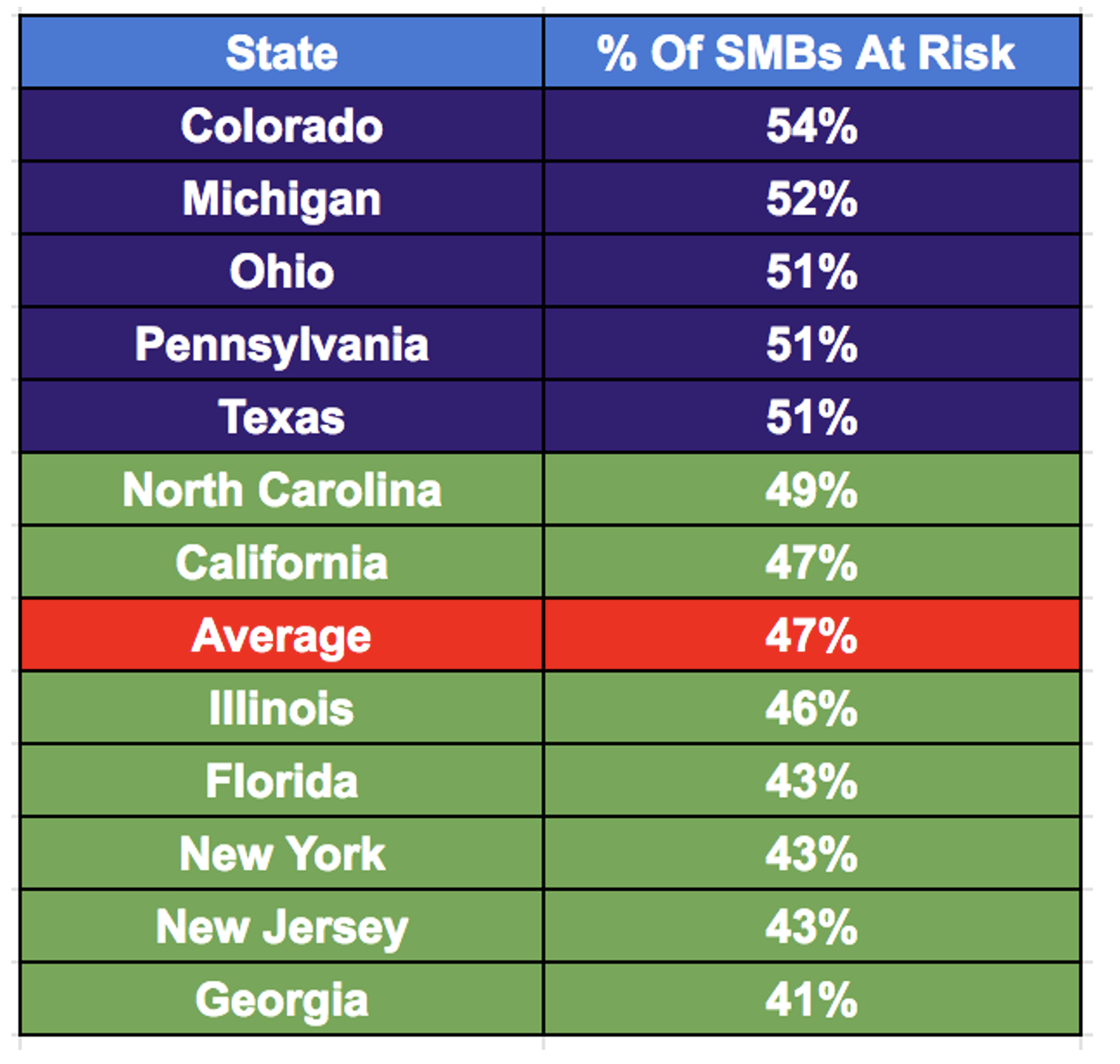 According to Alignable, the situation is similar in Canada, with the national average at 47 per cent.
With a larger portion of customer wallets being allocated to food, fuel, mortgages and energy costs, Montgomery remains generally wary of investing in retail, especially discretionary retail.