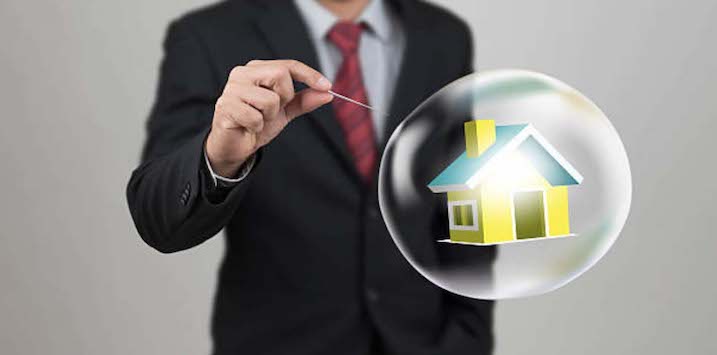 DOWNWARD PRESSURE ON SYDNEY PROPERTY PRICES
It's been a long time coming, but it seems the much-anticipated end to Sydney's housing bubble has finally arrived. And, Australia-wide, there's a growing list of areas with owners struggling to cope with mountains of debt. The question is, how far will property prices fall?

According to two separate articles in today's The Australian Financial Review, Sydney's inner city suburbs are seeing falling house prices "as macroprudential controls on property investments kick into gear".
According to one article, "spoilt" vendors have been forced to eat humble pie in the inner city Sydney suburbs of Redfern and Darlinghurst as asking prices continue to fall.
"Asking and sold prices have come down by up to 18 per cent in the two suburbs in the last two months to match cautious and reticent buyers, agents say."
Remembering that it is the marginal buyer and seller that determine the prices of real-estate for everyone else, The AFR printed the following table of anecdotes to illustrate the falls.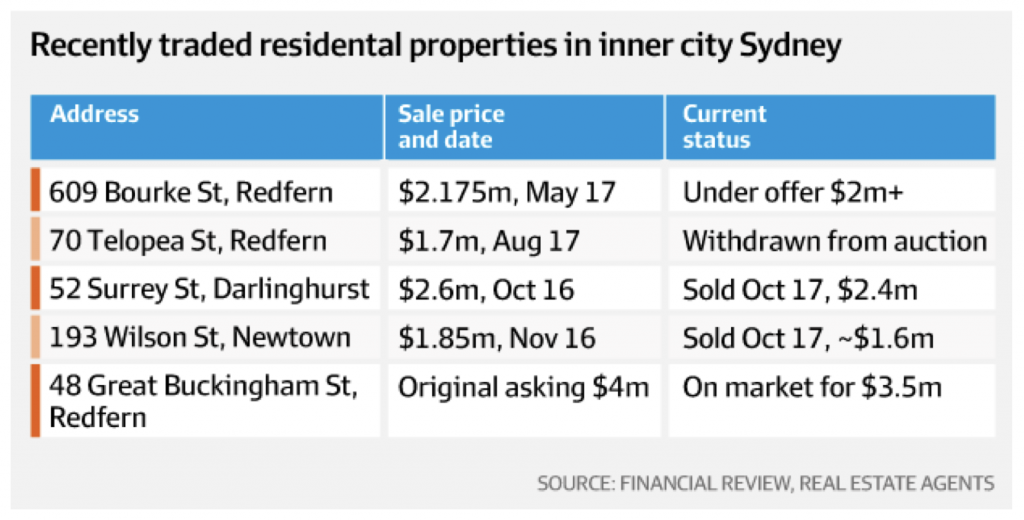 Our own take is that current conditions were predictable, indeed we wrote about them many times.  Earlier in the year, prices achieved at auctions throughout Sydney were, no doubt, stunning neighbours who hastily spruced up their own houses for sale.  Those properties are now all hitting the market at once.
With more choice, there's no urgency for buyers, and they simply step back pulling back their bids with them.  And remember, local and foreign buyers are also being adversely impacted by changing lending conditions from higher rates and deposit requirements to limits on suburbs they can invest in.
This phase has occurred much sooner than anticipated. Typically, there is a tension that exists when buyers' lower bids are not met by vendors who hold out for the price their neighbour achieved a few months ago.  It appears there are enough vendors who are happy to hit the lower bids.
However, there are some individual properties still exceeding pre-auction estimates and while this remains the case, price declines may not accelerate.  Of course falls will accelerate, by definition, if all buyers pull back and the urgency at some remaining auctions dissipates.
The extent of the toxicity of a property decline will depend on the extent to which recent buyers of lofty-priced properties are placed under financial stress.
The second article in today's AFR entitled 'Mortgage stress signs appear' observes: "Census data and independent analysis from commercial and academic researchers show a long period of record low interest rates has eased mortgage pressure for some but been used by others to leverage debt."
"It also shows that mortgage stress is emerging on the urban fringes of the nation's biggest cities where borrowers are likely to have recently purchased at record high prices and have large mortgage repayments compared to incomes."
The AFR published the following table.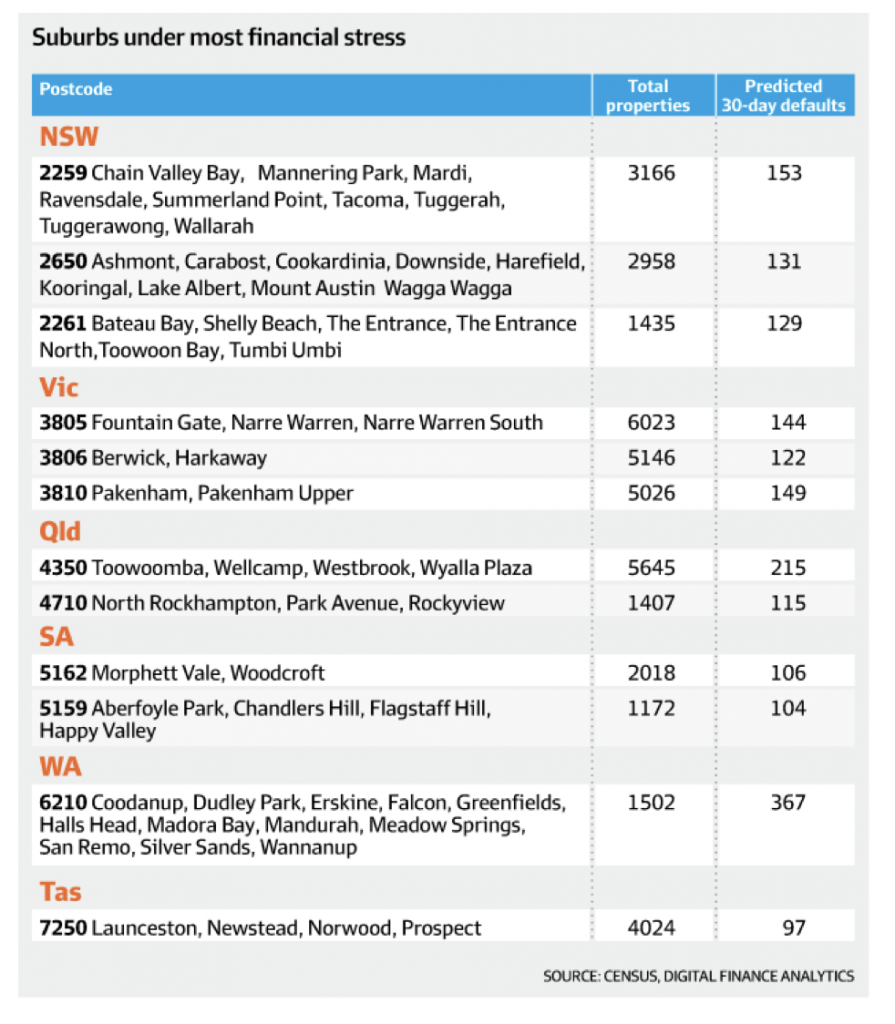 If you are a subscriber to the AFR website, the full articles can be read online:
Mortgage stress grows in the suburban fringe
Inner-city Sydney property asking prices fall