Is this the first photographic evidence of Value.able in action?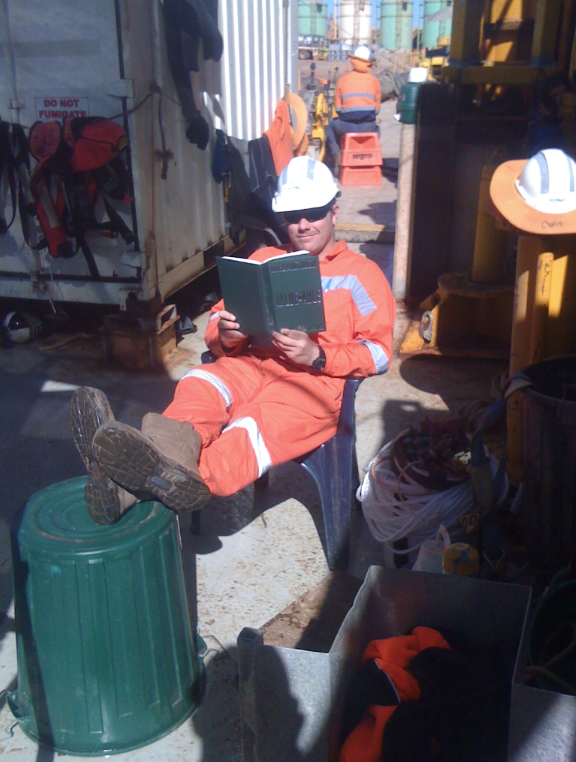 Based on your emails, blog posts and Facebook comments, I knew my Value.able lesson had spread to Asia, Canada, the UK and the US.
This morning Jesse sent the first photographic evidence of its far-reaching net.
"Becoming a value investor while working offshore!. Love it :)" Jesse works off the coast of WA and as you can see, he has set up the perfect office for analysis and investing.  The only concern is that the helmet suggests he's taking warnings of a Chinese property collapse a little too seriously!
Thank you Jesse and to everyone for the overwhelmingly supportive comments you have posted here at my blog and the positively entertaining comments you have written on my Facebook page.
Please keep adding your thoughts, inights and stories by Leaving a Comment or joining me on Facebook.
Posted by Roger Montgomery, 17 August 2010.