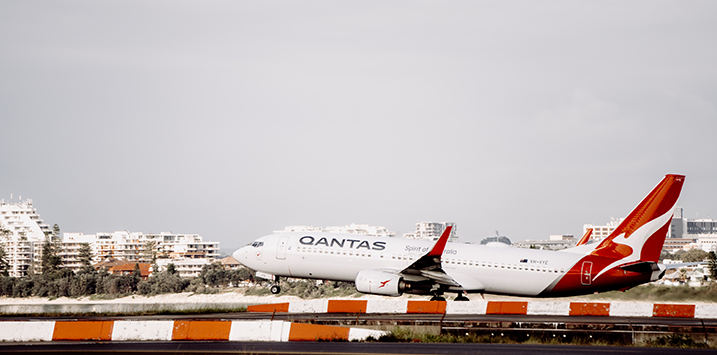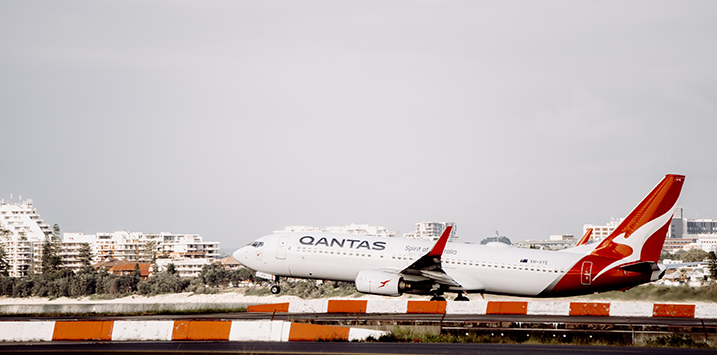 Is this as good as it gets for the 'flying kangaroo'?
Warren Buffett is no fan of airlines as an investment. He once wrote that "if a far-sighted capitalist had been present at Kitty Hawk, he would have done his successors a huge favor by shooting Orville down."  And I doubt he would change his mind when it comes to investing in Qantas (ASX:QAN). Although on face value the Aussie carrier looks to be going gangbusters, the numbers tell a slightly different story.
Qantas has recently upgraded its profit forecast for the first half of 2023. Its underlying profit is now expected to be between $1.35 and $1.45 billion, which is $150 million higher than the company's previous guidance.
And of course, the commentariat is wasting no time crowing about the upgrade, which is of course due in no small part to the exceptionally high airfares being charged. 
Qantas has noted, thanks in part to the higher profits, that its net debt will also fall between $2.3 billion and $2.5 billion by December 31, about $900 million more than previously guided.
Is an airline a great business to own?
The question of course is whether an airline is a great business to own. Of course, the shares have been on a tear and so it might be easy to conclude Qantas is a terrific business. Since the lows of $1.10 in late 2013 and early 2014, the shares have surged 438 per cent at the time of writing to $6.28, putting the company on a market value of $12 billion, marginally more than the $11.1 billion offered by private equity in 2007. 
Buying and selling, or 'trading' Qantas shares may indeed be lucrative but what about investing for the long-term? Back on 13 October this year (barely a month ago) Qantas's share price was unchanged from its price in August 1999 – in other words, no capital appreciation in all that time.
And while I'd rather own a business whose value rises over the decades, many long-term investors may point out that Qantas dividends are another valid source of returns. So, let's examine those and find out whether owning Qantas is a solid investment idea.
A look at the dividends
Since 2002 – two decades ago – Qantas has paid $3.5 billion in dividends. On the surface, it sounds acceptable. One note to make is that no net dividends have been paid between 2010 and 2017 inclusive, nor in 2021 or 2022. 
One should also investigate how these dividends were funded because the total profit generated (according to the balance sheet changes in equity) over the 20-year period is only $1.5 billion, a full $2 billion less than the dividends paid. And if the change from $1.1 billion of retained earnings in 2001, to an accumulated loss of $4 billion in 2022, is anything to go by, the company has lost $5.5 billion over twenty years, and the answer to the question of how dividends have been funded is even more curious.
Of course, one answer to how the dividends were possibly funded is obvious. The company has increased debt over the same period by $2.6 billion and raised a net $971 million in equity. If we can agree accounting profits for airlines are a construct aided by the ineffectiveness of the depreciation charge to accurately account for the real economic cost of running aircraft, which of course become more costly to replace as time passes, then we find the dividends over the last twenty years have been 27 per cent funded by capital raisings and 73 per cent funded by an increase in debt.
On one view therefore, in the absence of generous banks and altruistic shareholders willing to tip more money into the company, there'd be no ability to fund the dividends.
Over 20 years we find a business peddling flat-out to produce a revolving door of cash, raising money from banks and shareholders to fund distributions to those same shareholders. 
This year of course may indeed be one to celebrate.  A very large profit allows the poor long-term economics of owning an airline to be somewhat disguised. History however suggests the good years are relatively few and far between and given the share price is now on a near-term high in anticipation of a great year, investors should probably be more circumspect about the prospects of a generous long-term return from here.