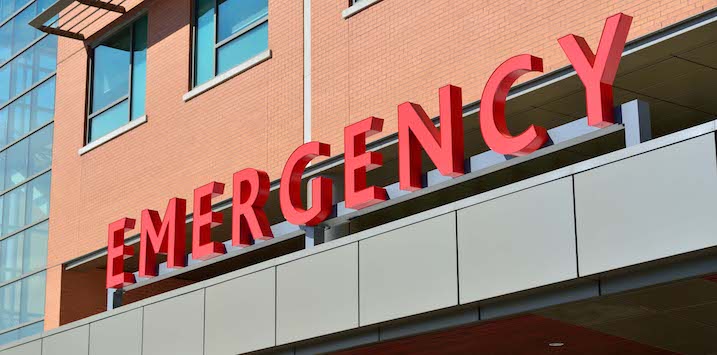 Is there more upside potential for Avita Medical?
Avita Medical (AVH:AU) is a regenerative medical device company that produces the RECELL device for the treatment of burns. It is a company I have written about previously  and whilst being a recent addition to the Montgomery fund's portfolios, it has been one of its better performers. Given the share price appreciation in a short period of time, it's worth reviewing the company's operating performance and potential for further upside.
Avita's recent share price run appears to be driven by increased enthusiasm from investors around the longer-term potential of the RECELL device, rather than current profitability levels. Avita's September quarter update has shown some encouraging signs in terms of the initial RECELL roll-out. While a quarterly sales figure is unlikely to materially change the longer-term thesis, it is useful to monitor given the potential impact to the near-term sales trajectory, especially during the ramp-up phase of a company.
Some key points from the update include:
US Sales of $4.6 million is up 60 per cent from the June quarter $2.9 million (up 57 per cent on a constant currency basis). There are no year-on-year growth comparisons given AVH commenced commercialisation in the December quarter.
The 57 per cent growth rate is an acceleration from 29 per cent growth in the June quarter versus March quarter, which followed a broadly flat sales result in March quarter versus December 2018 (on a pro-rata basis).
Penetration is now at 56 burn centres out of a total 132, which is up from 41 in the June quarter. This shows impressive product acceptance and penetration within a short timeframe with these hospital's Value Analysis Committees.
Over 50 per cent of US burn surgeons and centres are trained on the RECELL system.
Orders per burn centres appears to have increased quarter on quarter (from approximately 7 to 8 per centre) – this is a commendable outcome given the increase in burn centre numbers in September quarter versus June quarter. This suggests increasing penetration within the burns centres – i.e. an improvement in depth, as well as breadth of coverage.
A drop in international sales from $591k to $176k. The company has indicated the main focus continues to be the US burns market, and so we expect some fluctuation in these figures going forward. Longer-term, we expect International sales to grow given recent collaborative efforts (e.g. COSMOTEC) and potential for product development and geographic expansion.
The company has advised the FY20 pipeline includes:
Trials for early intervention on paediatric scald burns, as well as soft tissue reconstruction and trauma indications
Pilot studies for vitiligo in anticipation of advancing to clinical trials in FY21
Securing marketing approval and reimbursement for COSMOTEC in Japan.
Addressable markets
Over the past 6 months, the company has provided a number of updates in terms of the size of addressable market opportunities beyond in-patient burns, which we outlined in a previous blog post. A snapshot of this is provided from the company presentation released in August below: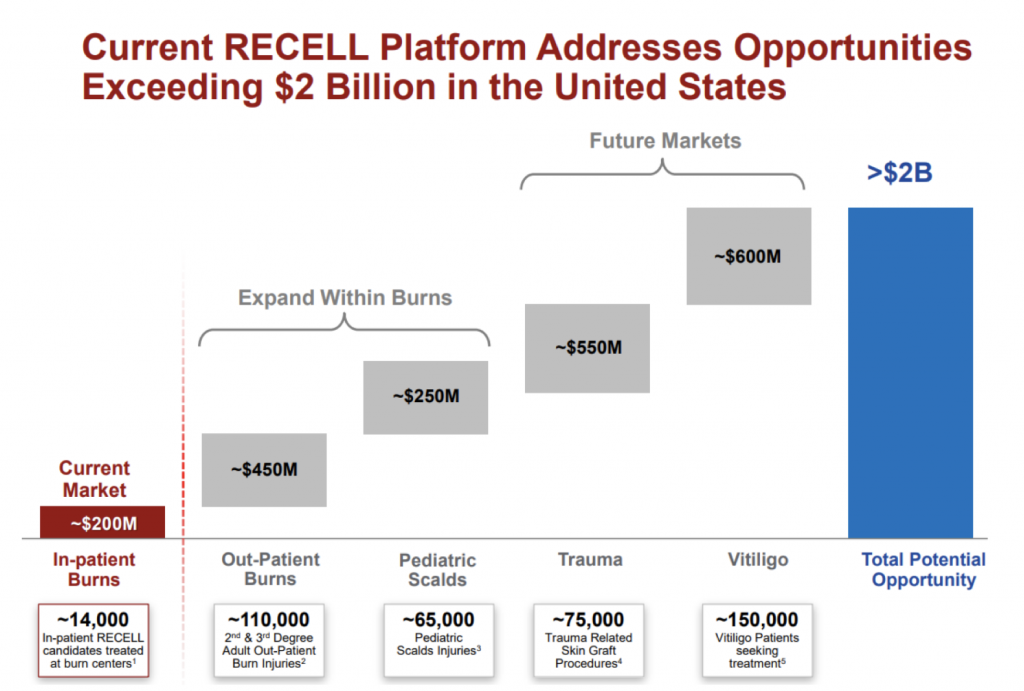 Source: Company presentations
While it is still early days for RECELL as a commercialised product, we are encouraged by the progress the company is making in developing these opportunities while also providing a cost benefit to hospitals and improved outcomes for burns patients in the US. AVH remains a core holding in the The Montgomery Fund.
You can read my previous article here:  Where to for Avita Medical?
The Montgomery Fund and Montgomery [Private]  Fund own shares in Avita Medical. This article was prepared 31 October with the information we have today, and our view may change. It does not constitute formal advice or professional investment advice. If you wish to trade Avita Medical you should seek financial advice.