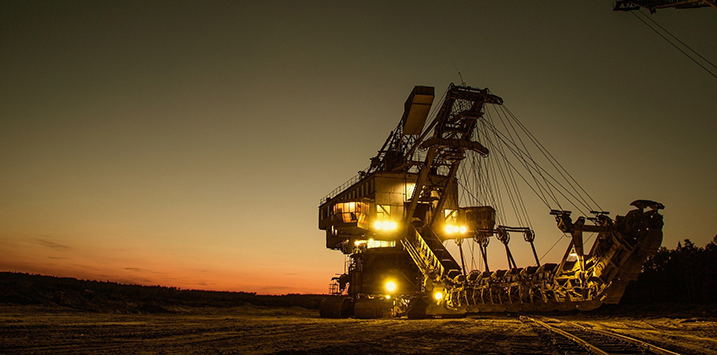 Is there a bright future ahead for Aeris Resources and Rex Minerals?
I recently concluded that while Copper's near-term outlook remains closely linked to global industrial production expectations, as the global supply/demand curve heads into a deficit later this decade we expect the Copper price to hit record highs. Today, I wanted to focus on two relatively junior Australian Copper plays, owned by the Montgomery Small Companies Fund, Aeris Resources (ASX:AIS) and Rex Minerals (ASX:RXM).
After peaking at $1.65 in August 2021, AIS has disappointed the market with its share price declining to the current $0.45. It has a current market capitalisation of $311 million (691 million shares on issue) and cash plus receivables at 31 March 2023 of $56 million. For the year to June 2023, Copper equivalent production is expected to approach 58,000 tonnes, delivering EBITDA of around $70 million. 
With stronger cashflow likely to come from Mt Colin (processing delays) and Tritton (delays to the Budgerygar ventilation shaft) plus continuing exploration success (Jaguar and Tritton), AIS potentially has a decade of production in front of it. Importantly, the All-In Sustainable Cost (AISC) of production is expected to come down significantly from Fiscal 2024, leading to a doubling of EBITDA to an annualised $140 million over the medium-term.
The forecast reduction in expenditure on capital projects and exploration ($36 million in the March 2023 Quarter) from Fiscal 2025 should lead to both positive cashflow and EBIT; and this is expected to lead to solid upside for the AIS share price. 
RXM has a market capitalisation of $124 million (593 million shares on issue X $0.24) with cash and cash equivalent of $13 million at 31 March 2023. In the Hillside operation, 150 kilometres from Adelaide, the Company owns Australia's second largest undeveloped Copper reserve at 989,000 tonnes (186 million tonnes at 0.53 per cent Cu and 0.14g/t Au) and from 2027, Copper production is expected to exceed 40,000 tonnes per annum. Also, Hillside's Copper resource of 1,896,000 tonnes comprises 336.5 million tonnes at 0.56 per cent Cu and 0.14g/t Au.
A feasibility study released in late-2022 indicated capital construction costs approaching $0.9 billion (about 7X the current market-capitalisation). A minority sell-down of the long-life, low-cost Hillside Copper project will likely be forthcoming after RXM releases its upcoming Final Investment Decision (FID). Further, RXM has 100 per cent ownership of the Hog Ranch, Nevada gold project, a 165 million tonne at 0.43g/t Au for 2.3 million ounces of contained gold and this could go on the chopping block to help fund RXM's Hillside capital expenditure requirement.
Although it is 4 years away, Hillside's financial metrics assume annualised revenue approaching $500 million, EBITDA margins of 46 per cent, and EBITDA of $230 million.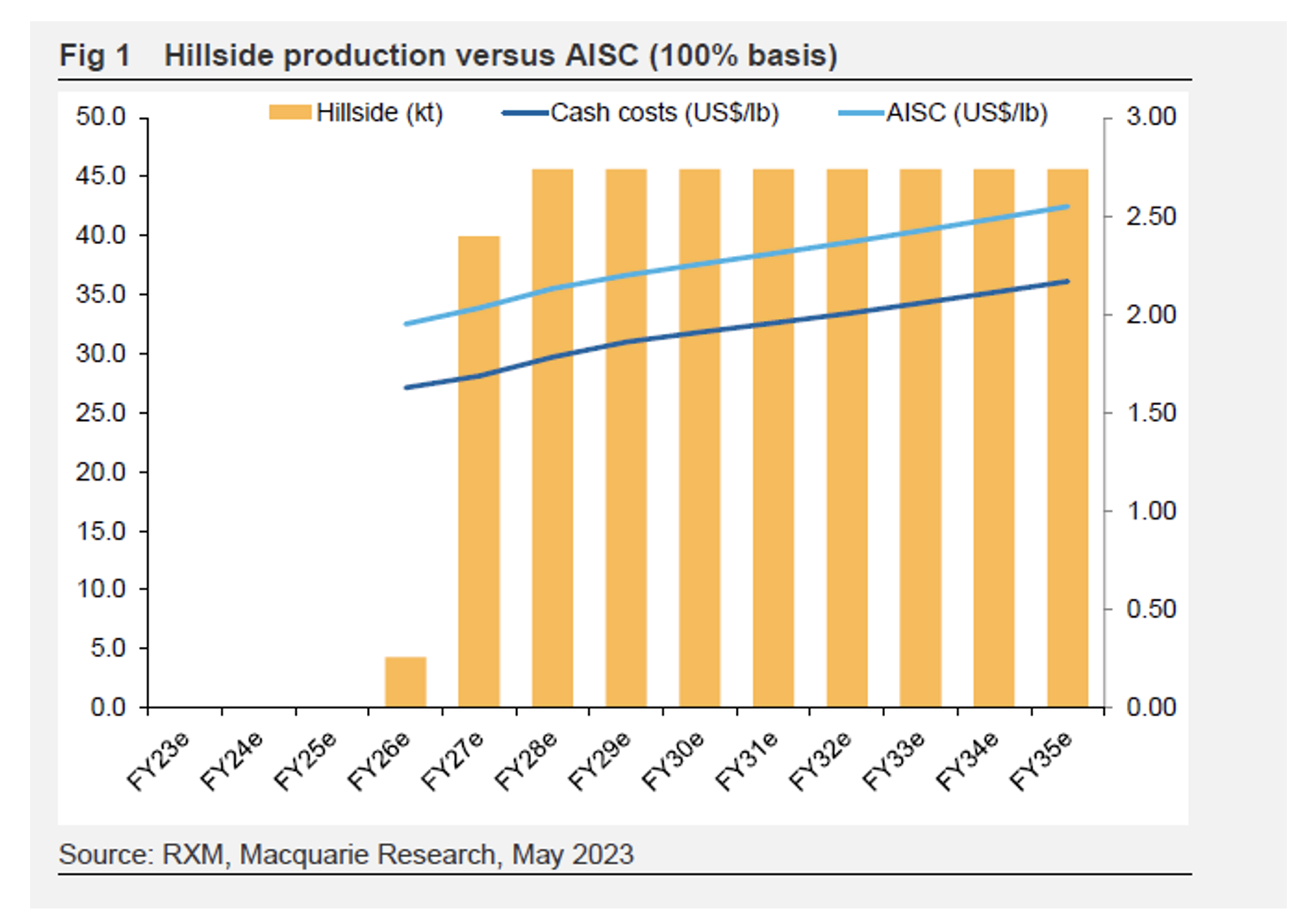 You can read my previous article on the Copper price below.
Will the copper price hit record highs?
The Montgomery Small Companies Fund own shares in Aeris Resources (AIS) and Rex Minerals (RXM). This article was prepared 31 May 2023 with the information we have today, and our view may change. It does not constitute formal advice or professional investment advice. If you wish to trade these companies you should seek financial advice.