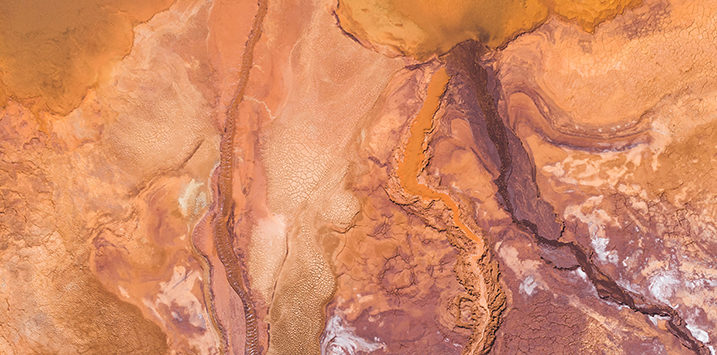 Will the copper price hit record highs?
Around 75 per cent of the World's lithium reserves, according to the U.S. Geological Survey, can be found in Latin America (58 per cent in Chile, Bolivia and Argentina) and Australia (17 per cent). Meanwhile, China currently has 80 per cent of the global refining capacity. While not as concentrated, Chile (21 per cent), Australia (11 per cent) and Peru (9 per cent) hold a large share of the global copper reserves at a combined 40 per cent.
If managed well, these countries should benefit greatly from the Green Revolution as the world rolls out electrification, replacing hydrocarbons with renewable power sources. Lithium and Copper are essential ingredients in this process, and in the case of copper, McKinsey & Co believe that by the year 2031 the world's expected demand will hit 36.6 million metric tonnes, exceeding expected supply by up to 6.6 million metric tonnes. Some of this deficit may be made up from grind-circuit roughing, sulphide leaching and course particle scavenging.
A simple example is the electric vehicle, which typically contain four times the amount of copper – due to its conductivity, durability and malleability – relative to a conventional vehicle, at an average 70-80 kilograms each. Global sales of electric vehicles hit 10 million in 2022, up 60 per cent year-on-year, and accounted for 14 per cent of global sales. China is the front-runner with Europe and the USA in second and third place, respectively. By 2031, global electric vehicle sales are expected to hit 24 million, a compound annual average growth rate of 10 per cent, thus accounting for at least one-third of the global market. Electric buses and trucks will likely follow this trend.
Importantly, power generation sourced by renewables are estimated to also be at least four times more intensive (on a kilogram per megawatt basis) than from conventional power generation. Between 2031 and 2050, it is primarily renewable power, grid demand for electrification and power storage, which strengthens the already bullish Copper forecasts, and this is illustrated below.
The green revolution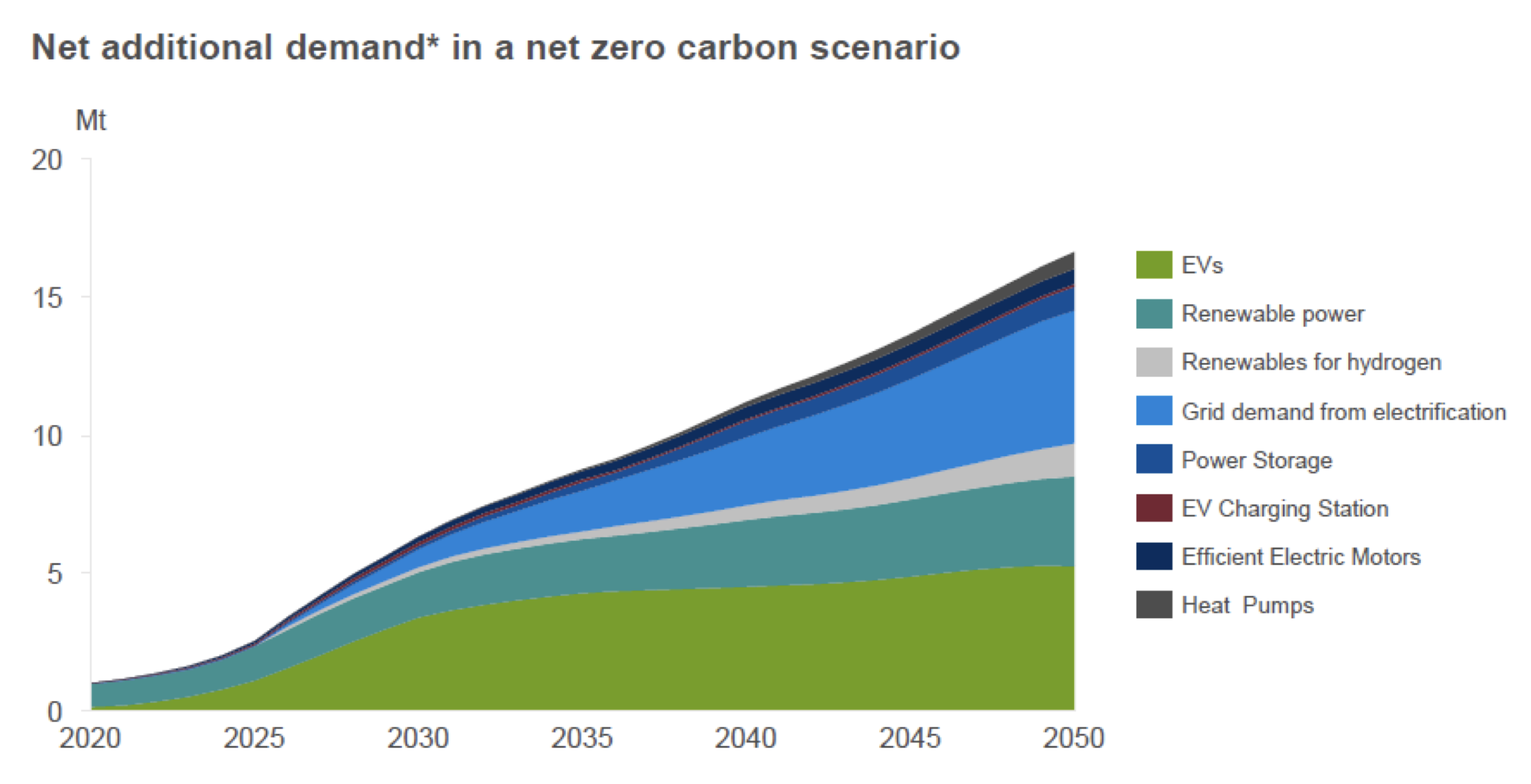 Source: Rio Tinto (ASX:RIO) November 2021
When the COVID-19 scare first occurred in March 2020, the Copper price challenged $2.10/lb. before rallying to US$4.85/lb. in March 2022. Today, the Copper price is US$3.90/lb. and while its near-term outlook remains closely linked to global industrial production expectations, as the global supply/demand curve heads into a deficit later this decade we expect the Copper price to hit record highs.