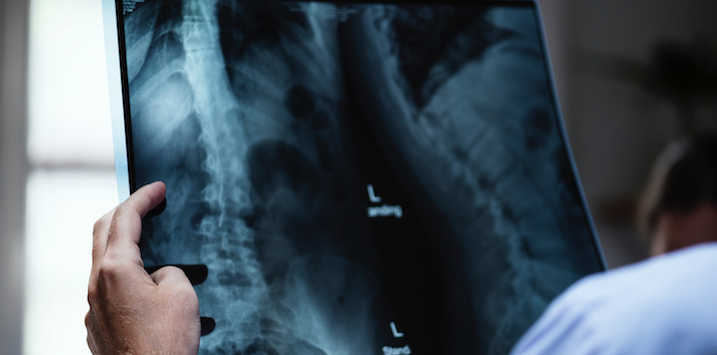 Is 2019 the Year of Big Health?
Every January, NYU marketing professor and prominent Big Four tech sceptic Scott Galloway makes predictions for the year ahead. Always acknowledging he will make wrong forecasts, "nothing is more certain than the past nor more uncertain than the future," Galloway has a decent record for the scope of his guesses.

Eight of his 2018 predictions were correct, including that Amazon would open their new HQs in New York and DC, Walmart would become the online grocery leader, crypto would crash and that the ad tech market would surrender to Facebook and Google.
In an entertaining speech at the recent DLD Munich 19 conference, Galloway made his predictions for the year ahead. His fourteen bets for 2019 included Snap and Twitter's share prices halving, Sheryl Sandberg's resignation prompting a $50+ billion stock appreciation for Facebook, Amazon spinning off AWS and, optimistically, progress made against the damaging threats of technology and kleptocracy.
Most enlightening to me was Galloway's prediction for Big Health. He expects the healthcare industry to be completely disrupted by Big Tech companies, specifically Amazon. History suggests an industry is disruptable based on the rate at which prices have been raised above inflation without any material increases in productivity. For instance, US cable has been revolutionised by new entrants to the market after steadily taking greater profits from consumers than their businesses warranted.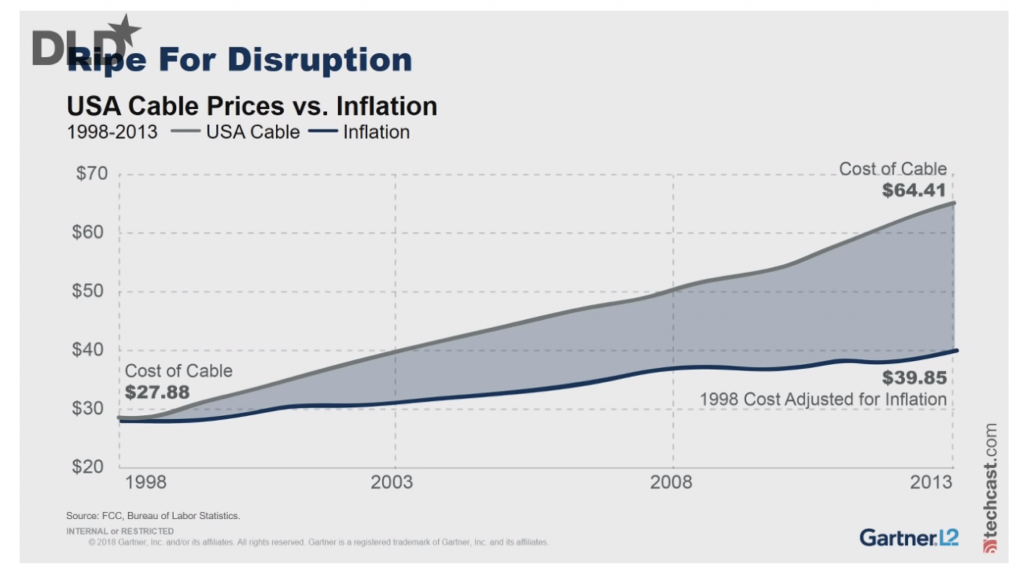 Healthcare is now ripe for the same treatment. Incumbents have been unbounded in their cost hiking of health insurance premiums, to the point where just 1 in 6 Americans are satisfied with national healthcare costs. US healthcare expenditure has grown more than 20 per cent over the last 5 years to around $11,000 per person. The market is waiting for the tech giants to interject, evidenced by the $31 billion drop in value the healthcare industry took in early 2018 when Amazon issued a press release announcing that they are looking at healthcare costs.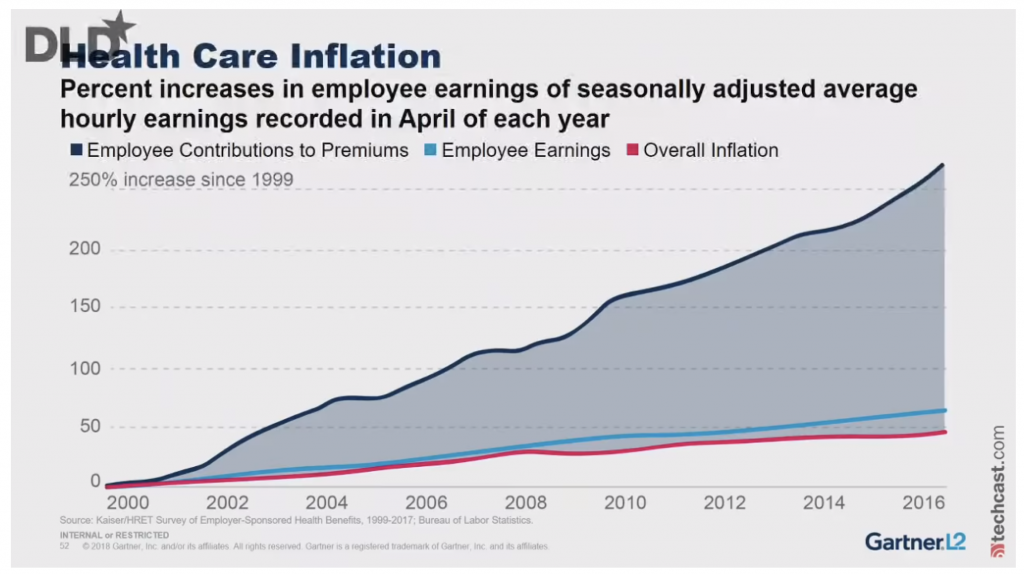 Of the Big Four tech companies, Amazon is best-positioned to take real hold of the healthcare industry. Two-thirds of US households have Prime, giving Amazon an unrivalled data set of metrics vital to any health insurer. As Galloway put it, "they know your body mass index, how well you eat, if you're in a monogamous relationship, and if you have kids – all the data to offer insurance, healthcare, and testing services … Amazon is about to become the fastest growing healthcare company in the world." An Amazon Prime insurance program targeted at the healthiest Americans could be offered at a substantial discount to existing insurers. Galloway predicts that this will cause the greatest single-day appreciation in value of any company in history.
Whether it happens in 2019 or another year, it is easy to see credibility in Galloway's Amazon healthcare prediction. With the stage set, we will soon learn whether Big Health, and his other bets, are to come to fruition.