Investors should tread warily as China's woes to worsen
Some investors are asking whether we believe it's time to venture back into the market. In summary, no. While substantial gains can be generated picking low points in markets and share prices, it isn't until the prospects for the underlying businesses brighten that any improvement in share prices can be sustained.
Click on the image below to read Roger's Herald Sun column.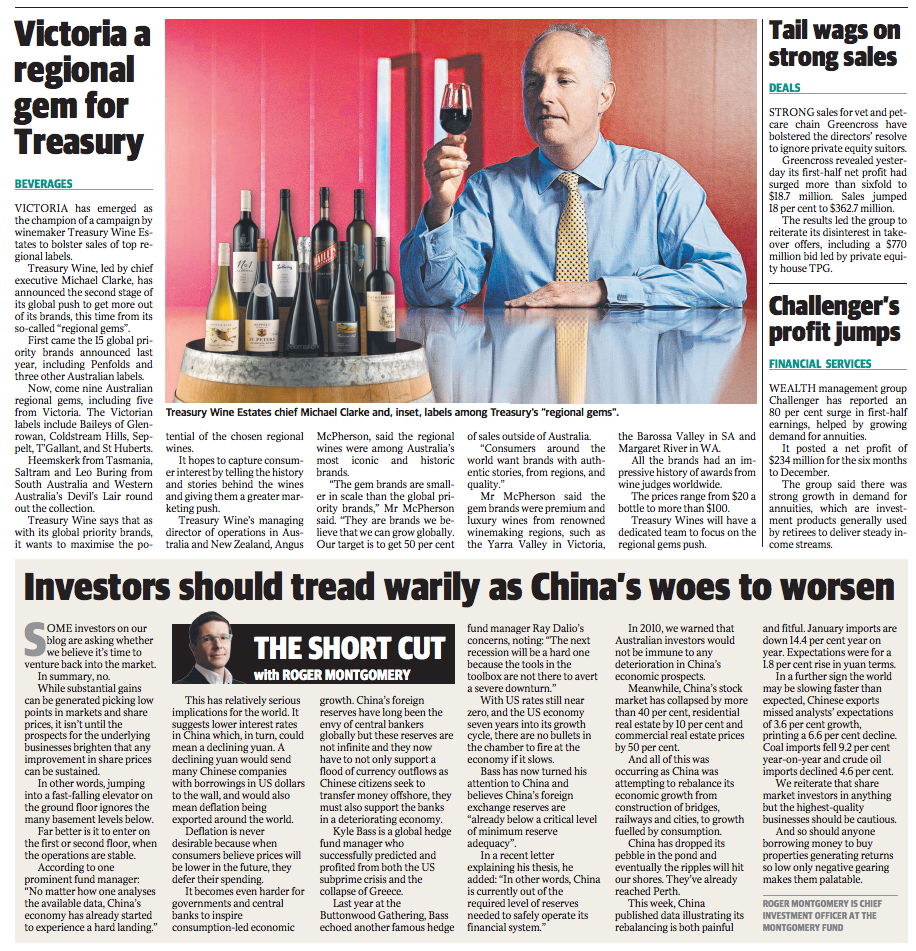 You can read all of the team's press articles through browsing our media library, view more articles here.