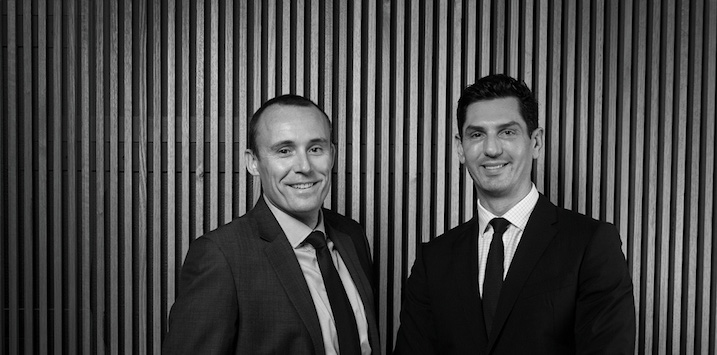 Introducing The Montgomery Small Companies Fund
We are delighted to welcome respected fund managers Gary Rollo and Dominic Rose to the Montgomery team as we launch our first small companies fund.
Gary and Dominic have 'lived' the small companies' philosophy for many years and will manage the Montgomery Small Companies Fund through a new joint venture called Montgomery Lucent Investment Management.
There is plenty of evidence that small companies can perform well over the long term, as the best of them occupy profitable niches and have the potential to grow quickly – think REA Group, Carsales.com, Flight Centre, Afterpay and the a2 Milk Company. It is easy to forget that these household names were once small companies ignored by many.
The Montgomery Small Companies Fund will search for investment potential and unexplored value among 700 to 800 stocks, outside the top 100.
The Montgomery Small Companies Fund opens on 20 September and will typically invest in a high-conviction portfolio of 30 to 50 small cap companies listed in Australia and New Zealand.  The Fund can also invest in pre-IPO opportunities. The approach takes our traditional focus of actively investing in selected high-quality but undervalued businesses with strong long-term potential growth into new territory.
In working with Gary and Dominic, it has become even clearer to me that applying conviction investing to small caps can reveal opportunities that many miss. It's essential to know smaller businesses deeply and personally, which means deep analysis will be underpinned with hundreds of face-to-face meetings with management.
And of course, it helps to have a rocket scientist on the team. Gary's background as an aeronautical engineer – including work on the Stealth Fighter – and his early professional career running computer modelling for the UK's Defence Evaluation and Research Agency has already helped him earn an enviable reputation in Australia's funds management industry.  In combination with Dominic's career dedicated to researching smaller companies at Deutsche Bank and elsewhere we believe we have opened a valuable small companies alternative to the reputable funds that have already closed to new investment.
You can learn more about Gary and Dominic through their profiles on our website.
To pre-register to receive more information about the launch of the Montgomery Small Companies Fund, please click here.
The issuer of units in Montgomery Small Companies Fund (ARSN 635 229 533) (Fund) is the Fund's responsible entity Fundhost Limited (ABN 69 092 517 087) (AFSL 233045). The Fund's investment manager is Montgomery Lucent Investment Management Pty Limited (ABN 58 635 052 176, Authorised Representative No. 001277163). The Product Disclosure Statement (PDS) will be available prior to launch of the Fund; the expected launch date is 20 September 2019. Copies of the PDS are expected to be available from 2 September 2019 from Montgomery Investment Management, contactable on (02) 8046 5000 or at www.montinvest.com.
 
This information has been prepared without taking into account the objectives, financial situation or needs of any investor. Before making any decision to make or hold any investment in the Fund you should consider the PDS in full. An investment in the Fund must be made using a valid application form attached to the PDS. Returns are not guaranteed.