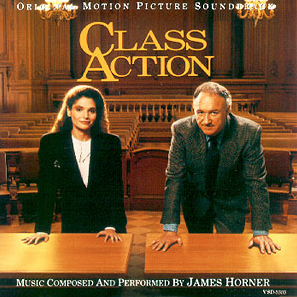 IMF: Discussion with Management
IMF Bentham (ASX: IMF) released pleasing first-half 2015 results, though there were some particular points which required clarification, as highlighted in our previous post. We have since met with management where these key points, amongst others, were discussed.
Please be aware that the following represent our takeaways, interpretations, beliefs and understandings. These could be in error and they are not direct quotes from management.
Case Book and Profitability
We expect the case book to increase to circa $2 billion in the near to medium term. Bookbuilds are currently being conducted for a number of large cases, which will be recognised in the case portfolio upon completion.
Return metrics remain in line with IMF Bentham's historical performance, and management does not expect this to change in the foreseeable future.
Growth in the United States has been abnormally strong recently – a testament to the work of previous years.
The Litigation Funding (LF) market in the United States is in its infancy.
Re-entering the Insolvency Market
Early in its history, IMF made the strategic decision to pursue class actions and exited the small claims space.
After achieving a dominant position in the domestic class actions market, considering re-entering the insolvency market, which might be described as large and highly fragmented.
Fees for insolvency cases can be around 50 per cent, compared with the 30 per cent fee IMF Bentham charges for class actions.
IMF Bentham considers it can offer a higher-quality product than competitors. Part of this is being involved at case inception, rather than entering when much of the work has been done (as competitors typically do).
Another advantage is being a listed entity, which provides greater transparency to clients.
The duration of insolvency cases is comparable to class actions, ranging from 6 months to 3 years.
Internal Operations
With the offshore expansion gaining momentum, IMF Bentham has centralised the decision-making in key geographic regions, rather than senior personnel in the Sydney office being involved in every decision.
The Heads of each region have greater capacity to expand and run the divisions on their own terms, such as hiring Investment Managers.
All investment allocation decisions are still determined by investment committee in Sydney.
Ben MacNevin is an Analyst with Montgomery Investment Management. To invest with Montgomery, find out more.
This post was contributed by a representative of Montgomery Investment Management Pty Limited (AFSL No. 354564). The principal purpose of this post is to provide factual information and not provide financial product advice. Additionally, the information provided is not intended to provide any recommendation or opinion about any financial product. Any commentary and statements of opinion however may contain general advice only that is prepared without taking into account your personal objectives, financial circumstances or needs. Because of this, before acting on any of the information provided, you should always consider its appropriateness in light of your personal objectives, financial circumstances and needs and should consider seeking independent advice from a financial advisor if necessary before making any decisions. This post specifically excludes personal advice.
INVEST WITH MONTGOMERY