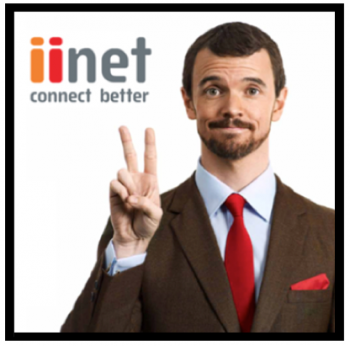 iiNet Receives Takeover bid
One of the top ten holdings in both The Montgomery Fund and The Montgomery [Private] Fund has been iiNet (ASX:IIN), which today received a takeover bid from TPG (ASX:TPM).  Scott Shuttleworth recorded a video here at the blog entitled iiNet: Did the market overreact, on March 10th about why we increased our stake in iiNet.
TPG is bidding $8.60 cash for iiNet via an AGREED scheme of arrangement. iiNet shareholders will also receive an interim dividend of 10.5c fully-franked (ex date was yesterday and Record Date of 16th March).
This makes TPG the number 2 in the market ahead of Optus, who becomes the third player.  The broadband market sees Telstra with 2.8 million customers, iiNet/TPG with 1.7 million customers and Optus with 1 million.
The offer price implies an Earnings Before Interest, Taxes and Amortization multiple of 9.2 times and $1500 per subscriber which is not inconsistent with other deals in the sector.
What we think could be interesting is that iiNet says it "may" also pay a fully-franked special dividend before the implementation date. The amount of the special dividend would reduce the $8.60 bid price. According to the balance sheet, there appears to be 50c of franking, which would correspond to a $1.16 special dividend.  This is especially useful for super funds in pension phase where the tax rate can be zero.
Some commentators are talking about counter bids (Telstra, MTU and Optus?) And while we cannot rule it out (especially Optus), it seems most aren't in a position to bid. Stay tuned. We will offer more commentary following the 11.30am conference call. Please be aware that both Montgomery Funds own iiNet shares.
Roger Montgomery is the founder and Chief Investment Officer of Montgomery Investment Management. To invest with Montgomery, find out more.