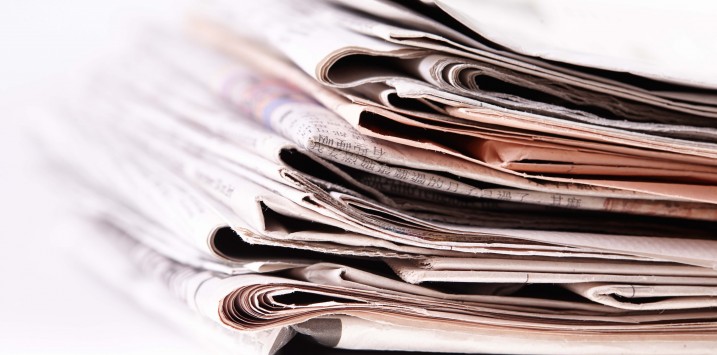 How to use news aggregators to cut through the noise
If you ever feel overwhelmed by the daily avalanche of news – real and fake – you're not alone. Information overload can be quite a burden, and can make it hard to understand an issue and make good decisions about it. So, how might an investor cut through the noise? One strategy is to use news aggregator applications.
News aggregator applications (as the name suggests) collate and present a range of online publications in a single feed. There are many news aggregator sites out there, but my personal favourite is feedly.com.
With a news aggregator site, you can efficiently cycle through a lot of credible news that's relevant to you, while also reviewing sites outside your normal frame of reference for unique investment insights.
Here's some handy tips for shaping your feed.
For starters, include the Australian Financial Review for local knowledge, company specific information and domestic macro trends. Also include global financial equivalents like the Wall Street Journal for more comprehensive coverage of international affairs.
There are some great financial blogs, like FT Alphaville, that provide highly detailed and thought-provoking content across a range of business and financial topics.
The real value of news aggregator sites though comes from curating sites that feature niche and credible content. The industry experts that run these sites can discuss their niche topics more comprehensively, while drawing attention to opportunities or threats that industry outsiders would not be aware of. Dark Daily for instance is a great resource for pathology news, while The Business of Fashion is great for retail trends.
It also helps to include feeds which feature general interest articles – after all, you never know where your next investment idea could come from. Including sites like Quartz, which caters to a mainstream audience with interesting material, can help identify trends or provide a different perspective on current affairs.
It will take time to shape your news aggregator site, but it's well worth your investment to cut through the noise. We'd love to hear your own recommendations of niche sites in the comments.
This post was contributed by a representative of Montgomery Investment Management Pty Limited (AFSL No. 354564). The principal purpose of this post is to provide factual information and not provide financial product advice. Additionally, the information provided is not intended to provide any recommendation or opinion about any financial product. Any commentary and statements of opinion however may contain general advice only that is prepared without taking into account your personal objectives, financial circumstances or needs. Because of this, before acting on any of the information provided, you should always consider its appropriateness in light of your personal objectives, financial circumstances and needs and should consider seeking independent advice from a financial advisor if necessary before making any decisions. This post specifically excludes personal advice.
INVEST WITH MONTGOMERY