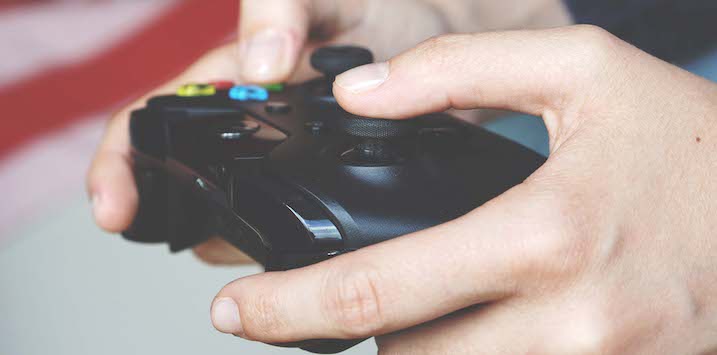 How to profit from the relentless rise of online gaming
If you're an investor looking for growth, you might want to check out companies involved in gaming. You see, gaming is big, and getting bigger. And it's helping to propel some of the largest businesses on the planet.
Remember when you ducked into the fish'n'chip shop or the local Milk Bar, on your way home from school, to slide 20 cents into the pinball machine? Or, like me, you might recall not having 20 cents, so you simply crowded around the machine watching some kid – who never actually turned up to school – rack up the highest score.
Things have improved. If my mother had wanted me to stop playing the pinball machine, shortly followed by Space Invaders and Galaga, she would not have been able to calmly pick the machine up and toss it in the pool – as I did recently with a Sony PS4. So, let's thank miniaturisation for its benefits to parenting!
Since the days of pinball machines, advancements in technology have been similar to those seen in battery storage, memory capacity and solar cells, and have allowed games manufacturers to distribute their wares with hitherto unbelievable speed and geographic penetration.
Today, as we have seen with most forms of software and music, digitisation is shifting all components of game play to the cloud. The aforementioned Sony PS4, and Xbox, led the industry for years with a modern version of Atari's cartridge and drive from the 1980s. But games manufacturers and distributors today mimic Netflix offering an endless array of titles streamed to the comfort of your home, or suburban gaming 'den', through the cloud. Targeting more than 2.8 billion gamers around the world, Xbox Game Pass offers users access to a suite of developers' games on a subscription basis. Instead of buying the game for $60, players subscribe to all of the games for just $10 per month, eventually paying far more than they would have had they been left to purchase each title.
Irrespective of whether the game is boxed, downloaded, streamed, played on a PC, a console a tablet or smartphone, Microsoft and Sony do not have the industry to themselves. Shenzhen-based Tencent is the world's largest games company, producing the games Fornite (which causes Sony PS4's to fly into suburban swimming pools), League of Legends, Clash of Clans and the mobile titles King of Glory and Clash Royale (through its subsidiary Supercell). Activision, Apple and EA Games, along with Sony and Microsoft make up the top six generating six-monthly revenue of more than US$25 billion.
Of course, behind much of it is Amazon's Web Services (AWS) commanding more than a 90 per cent share of the world's largest game companies' cloud needs. Today games companies employ AWS's infrastructure to innovate production and even livestreaming of games (via Twitch). AWS supports global multiplayer functionality with massive scalability and supports developers who want to add new features to already released games through GameOn.
It would be remiss of me not to also mention Google's involvement, especially in mobile gaming. Google's cloud-based Google Instant Play and Play Store serves the growing number of Android users, which more than doubled in 2017.
Here are some Fast Facts about the gaming industry:
According to App Annie, video games account for 75 per cent of App Store spending even though they only account for one third of global downloads. Breaking down the last ten years of the iOS App Store, market intelligence firm App Annie revealed that games represented 75 per cent of consumer spend, but only 31 per cent of downloads.
Global spend on iOS games in 2017 was $31.9 billion; APAC territories alone accounted for $21.1 billion of this, followed by the Americas with $7.5 billion, and EMEA with $3.3 billion. Games however accounted for only 9.4 billion of the 30.5 billion worldwide downloads in 2017. Despite this, 77 per cent of the 4.5 million apps released on iOS last year were games; this percentage has been slowly declining since 2010 when it was around 90 per cent.
Gaming Accounts For $12 billion in PayPal's Payment Volume Worldwide up 23 per cent in 2017 YOY.
In terms of digitisation, PayPal revealed in the face of eBooks and other media, the physical is largely dead. Only 12 per cent of US residents said they would prefer to own tangible copies of their music.
Augmented and Virtual Reality revenue are expected to double in 2018.
Augmented reality revenue will also more than double to $3.2 billion this year, and is expected to exceed virtual reality by 2021.
Consumer VR revenue will reach $4.5 billion this year, and $19 billion by 2021.
Of the $1.9 billion investment in immersive technology predicted this year, augmented and mixed realities are expected to account for $1.4 billion.
Educational companies and institutions make up nearly half of VRs' "enterprise users".
Speaking of EA games, Electronic Arts acquires GameFly's cloud-streaming technology and revealed that it has acquired the Israeli team that was responsible for building the Netflix-like streaming service for games. This is a move that could enable Electronic Arts to reach a broad audience that doesn't want to purchase a console or a gaming PC.
According to NewZoo, the Games market is expected to hit $180.1 billion (from $137.9 billion in 2018) in revenues in 2021. In total, mobile revenues will grow 25.5 per cent in 2018 from 2017 to reach $70.3 billion. This means that for the first time, more than half of all game revenues will come from the mobile segment. Console gaming is the second-largest segment generating $34.6 billion in 2018 while PC games will bring in $32.9 billion.
Considering that global games market revenues were $70.6 billion in 2012, this puts the 10-year CAGR for the market (2012–2021) at 11.0 per cent. Maintaining a double-digit growth rate for 10 years is truly remarkable; it would be an accomplishment for a single company, let alone an industry that has been around for multiple decades.
The Montgomery Global Funds own shares in Apple, Alphabet and Microsoft. This article was prepared 06 June 2018 with the information we have today, and our view may change. It does not constitute formal advice or professional investment advice. If you wish to trade in Apple, Alphabet or Microsoft you should seek financial advice.