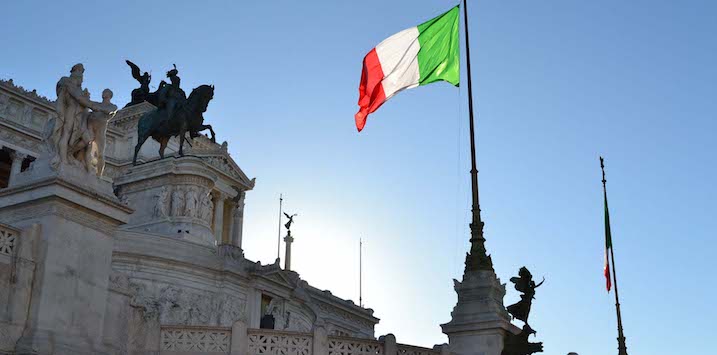 The Italian Job
It was hard to miss the headlines and wild market reaction in the wake of the widespread narrative that Italy was preparing to leave the EU over the last couple of weeks. The lead-up to this was of course the Italian elections which produced a hung parliament on March 4, 2018 with the country spending months without leadership until anti-establishment "Five Star Movement" and the hard-right leaning "League" joined forces to form government in late May.
The catalyst for markets occurred when Italian President, Sergio Mattarella objected to the new coalition's choice for Finance Minister, an 81-year-old economist (Paolo Savona) who had co-authored a "guide to leaving the Eurozone" and was seen as a proponent of breaking up the bloc. This action sent markets into a tailspin as media pundits speculated on the prospects of a "Brexit" style referendum on EU membership nicknamed by some as "Quitaly". As an aside, Article 75 of the Italian Constitution forbids referendums opining on international treaties such as EU and Euro membership.
Despite this, interest rates on Italian 2-year bonds soared to levels not seen since the financial crisis (one of the largest percentage moves in history) and the Italian bond curve violently flattened (pink line in chart), with the market pulling the negative yielding front-end of the curve into positive territory and at last charging the country to borrow short term funds (rather than the reverse).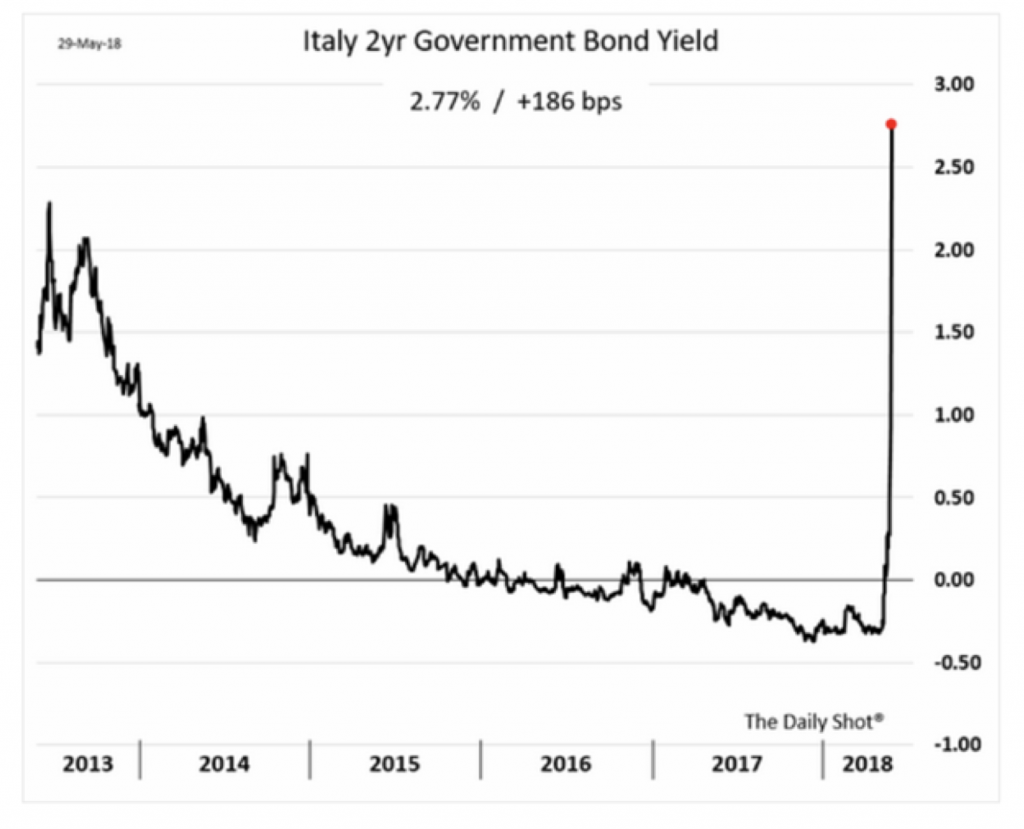 Source: The Daily Shot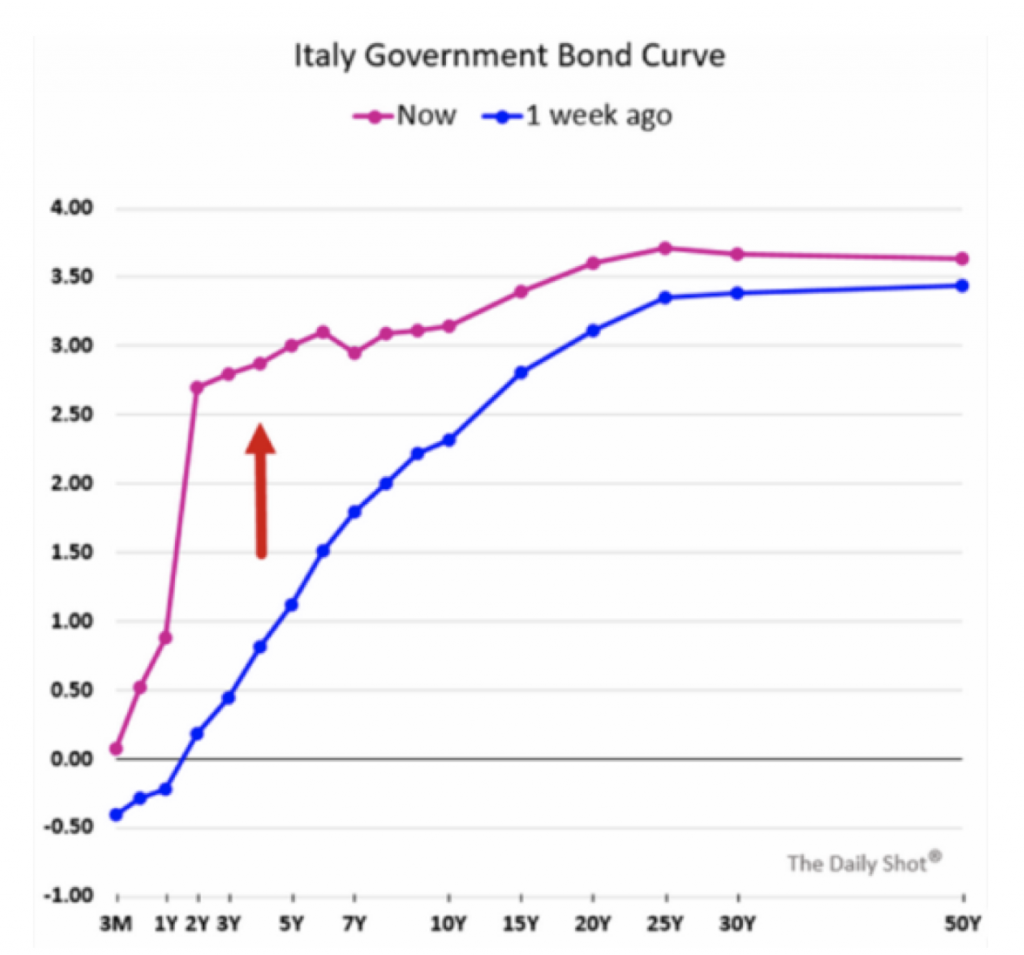 Source: The Daily Shot 
While we certainly do not claim to know how Italian politics will unfold or where the EU ultimately ends up, the situation is interesting in that the extraordinary market moves were entirely built upon a repricing of perceived risk, rather than an actual event. This is at the heart of the Montgomery Global investment process where we seek to understand what is priced into the market, whether the assumptions are reasonable and if there is an opportunity to profit.
With this in mind, bonds which have negative yields are truly a paradox for value investors, because buying such an instrument is guaranteed to lose money if the position is held to maturity. The only way to profit with such an investment is by hoping the bond can be sold to someone else at an even lower yield / interest rate before it matures (recall bond prices and yields move in opposite directions). This of course relies on a "greater fool" and is a milder version of the very famous Dutch tulip bubble in the 1600s which ended in devastation.
While Italy was not alone in having negative short-term interest rates (Germany, France, Spain, Portugal, et al still have negative rates), the market for the moment has called time on the situation for Italy, something that seemed more of an inevitability than a huge shock for us at Montgomery Global.