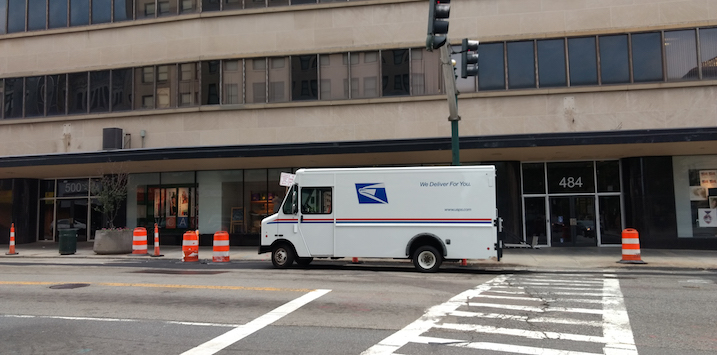 How soon will your mail be delivered in self driving trucks?
History has a long track record of demonstrating that when it comes to new technology it's often, and perhaps even usually, the consumer that wins at the expense of investors.
According to a recent article in Clean Technica, the US Postal Service has commenced a Driverless pilot program between Phoenix & Dallas with TuSimple perhaps driven by the promise of more efficient fuel use and therefore lower costs.
"The US Postal Service has entered into a contract with self-driving truck startup TuSimple to haul mail between Dallas and Phoenix. It is exciting to think that before many people will ride in a robo-taxi, their mail and packages may be carried in a self-driving truck," says TuSimple founder Xiaodi Hou. "Performing for the USPS on this pilot in this particular commercial corridor gives us specific use cases to help us validate our system and expedite the technological development and commercialization progress."
TuSimple will complete five round trips over the next two weeks while a safety engineer and licensed driver ride along in the cab. Its Level 4 self-driving system uses 8 cameras to detect cars, pedestrians, and other obstacles up to 1,000 meters away, even in inclement weather. That compares favourably to the 300-meter range of most Lidar based systems.
According to Venture Beat, TuSimple's camera-based system allows it to achieve three centimeter precision for truck positioning even in inclement weather and tunnels with plenty of leeway for real time decision making. By keeping aware of traffic flow far ahead, its trucks are able to maintain a given speed more consistently than human drivers and competing autonomous vehicle systems, cutting fuel consumption by as much as 15 per cent."