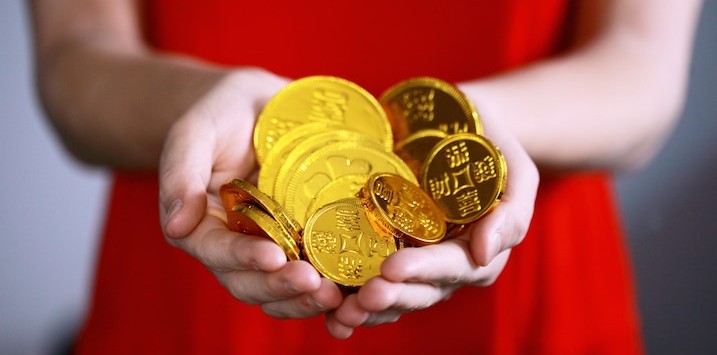 Do you feel rich?
Do you feel rich? If you're an Australian reader, then you might, at least when compared to your fellow citizens around the world. Last week Credit Suisse, released its annual report on global wealth for 2018 and Australia is leading the field.
When it came to overall wealth levels, Australia placed first for median household wealth (beating out Switzerland) and second to Switzerland for average wealth per adult. In US dollar terms, the middle household in Australia lays claim to almost US$200,000 of net assets. That's about A$270,000 in local terms. The wealth of the average Australian exceeded US$400,000 or well clear of half a million Australian dollars.
The table below shows the full top ten on both measures, and you will likely be surprised by just how much Australia beat out the competition. Would you ever imagine that the median household in the US doesn't even make the top ten? Or that the median Aussie household has more than double the wealth of the median UK household? Or that outside of Switzerland, the US and Belgium, no other country has even three quarters of the average Australian's wealth?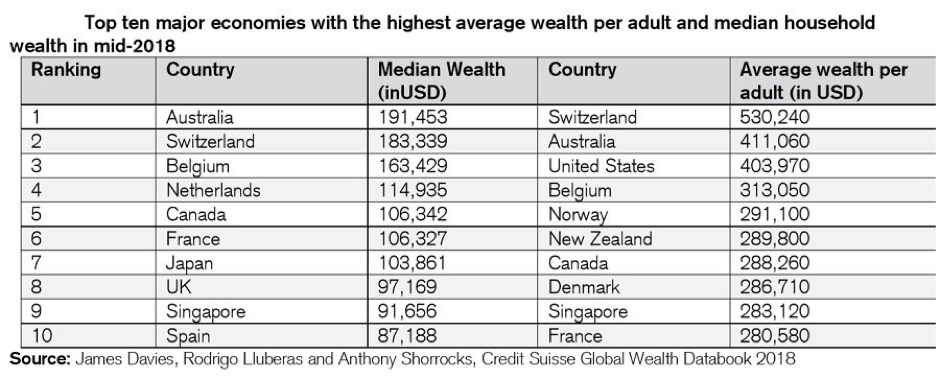 Australians should also be proud of the wealth distribution in their country. Only 6 per cent of Australians have net worth below US$10,000 according to the report. This compares to 18 per cent in the UK, a staggering 28 per cent in the US, and more than 60 per cent on a global basis.
A full two thirds of Australians have wealth of US$100,000 or more, which ranks fourth in the world, and is about seven times the world average.
Lastly a point on composition, and perhaps a sobering note. Average household wealth in Australia of just over US$400,000 is made up of:
US$200,000 in financial assets – likely the result of the robust mandatory superannuation system
US$300,000 in non-financial assets – likely reflective of very high property prices
Offset by around US$100,000 of borrowings.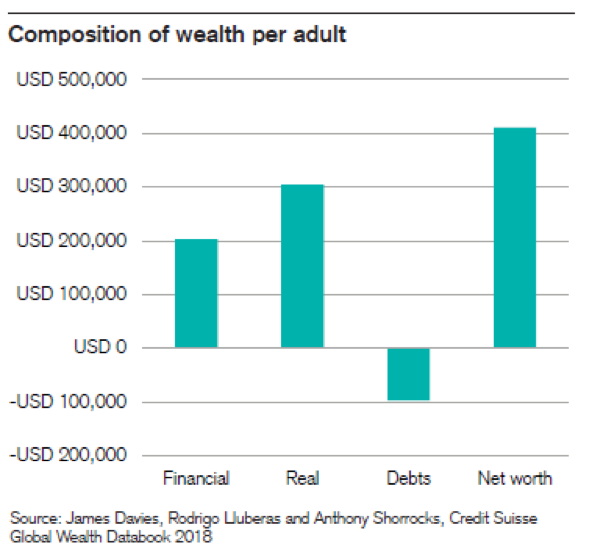 While Australians should feel good about their level of wealth on the global stage today, it is not without some risk. Sure, the superannuation system provides wonderful support for around 40 per cent of gross assets, but the other 60 per cent could be at the mercy of declining residential property prices that have been experienced for around 12 months now, and look set to continue. A falling Aussie dollar also creates some risk to Australia's league table standings going forward.
Australians have a right to feel good about their position in the world's wealth rankings. But caution should prevail. After all, it may not be so easy to repeat the feat next year.