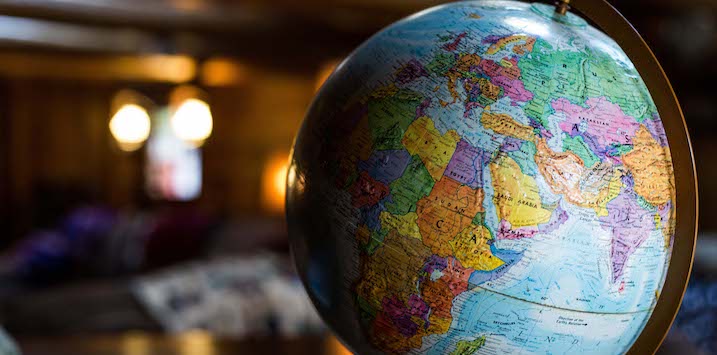 Contextualizing the Size of the U.S. Economy
The United States is the world's largest economy, however it can be difficult to contextualize just how big $19.4 trillion actually is. While the only comparable single economy in the world would be China at $12.2 trillion, the U.S. is still ~60 per cent larger. In fact the U.S. needs to be compared to entire regions like Asia or Europe, which obviously comprise of numerous countries in order to create a suitably sized peer.
The $80 Trillion World Economy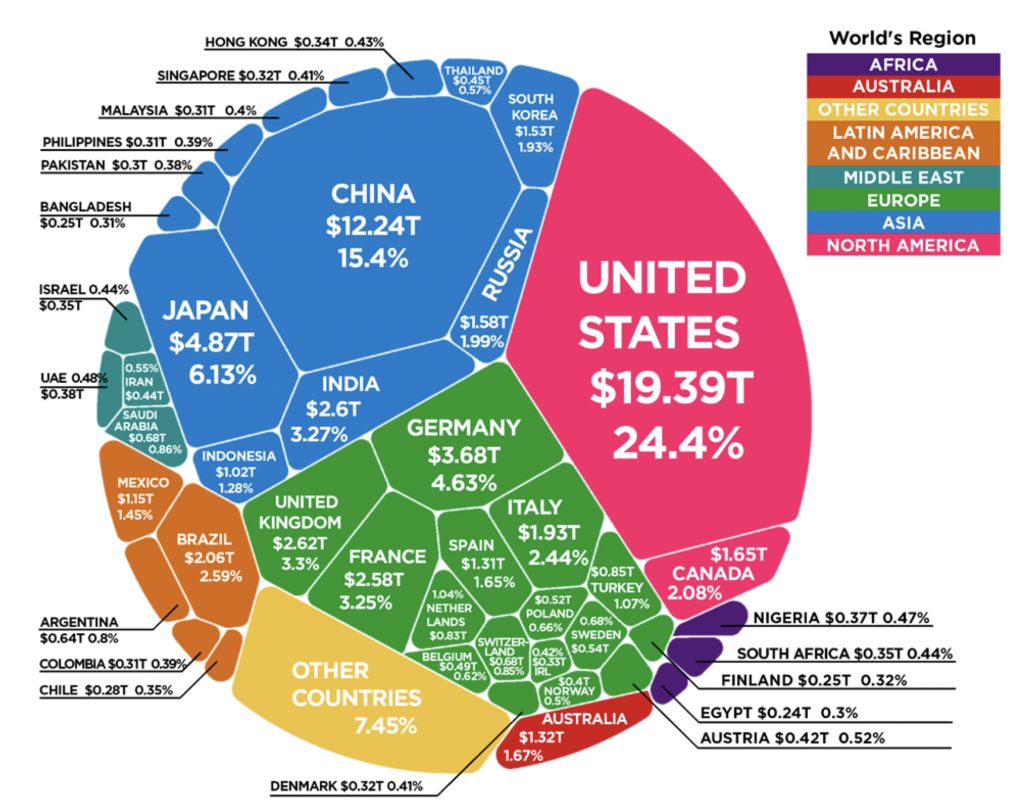 Source: HowMuch.net
This comparison of the U.S. to the world is somewhat well known and doesn't add too much incremental context outside of making the point that the U.S. is really big. The following chart however attempts to take a more granular approach, syncing up similarly sized U.S. states (in economic / GDP terms) with similarly sized countries.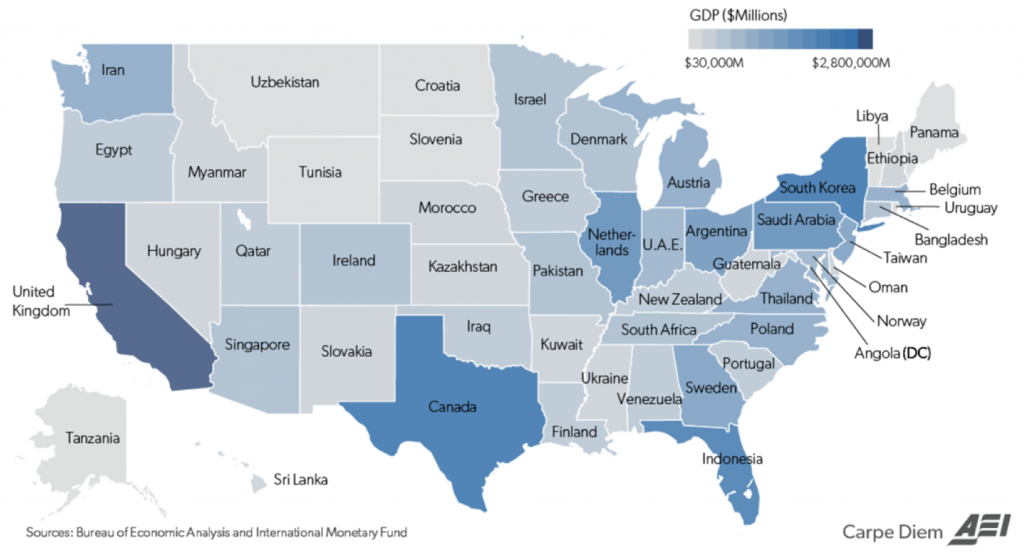 We can see that just three U.S. states, namely California, Texas, and New York, generate the equivalent GDP to the major economies of the United Kingdom, Canada and South Korea combined. As we look across the map of the U.S. we add other significant economies like Indonesia, Netherlands, Saudi Arabia, Singapore, etc. to the mix. Perhaps even more impressively, is that sparsely populated states, like Montana (1million people) and North Dakota (750 thousand people) have country-sized economies in line with Uzbekistan (32million people) and Croatia (4 million people) respectively.
Putting the Australian economy in the context of the U.S. shows that New York generates ~20 per cent more GDP than the whole of Australia, while California outputs more than twice as much.