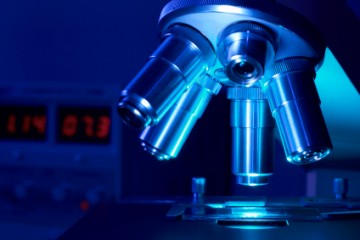 Diagnosing Pathology Problems
Sonic Health Care (ASX: SHL) and Primary Health Care (ASX: PRY), the two largest pathology service providers in Australia, announced earnings downgrades in the past fortnight. While Primary cited "extreme" weather for the weakness, we think the underlying reason is far more structural in nature.
A pathology operator identifies diseases from patient samples, which is typically done in centralised laboratories. Prior to 2010, the number of Approved Collection Centres in Australia was capped, which meant that providers could service a local area with a certain level of control.
But when the Government deregulated the industry, it spurred a race among pathology providers to get as close to patients as possible, which in this case was setting up shop in Medical Centres. By 2014, the three main players at the time (being Sonic, Primary and Healthscope) comprised 80 per cent of the pathology market, but only held 8 per cent of Medical Centre revenue in Australia. Because the pathology providers did not control this channel, the Medical Centre owners have been able to increase rents in response to the substantial increase in demand.
Against this backdrop, the Government, which provides 85 per cent of funding to the market, will only support an industry growth rate of around 5 per cent. The Government has no qualms to reduce fees to ensure the ceiling is not exceeded.
With a rising cost base and capped market revenue, it's unsurprising to see Sonic and Primary reduce earnings expectations. Indeed, the tightening economics caused Healthscope to withdraw from the market earlier this year, though its exit is unlikely to temper the growth ambitions of the larger competitors.
For what it's worth, we prefer Sonic over Primary in this space, though we desire a lower price point before investing.
Ben MacNevin is an Analyst with Montgomery Investment Management. To invest with Montgomery, find out more.
This post was contributed by a representative of Montgomery Investment Management Pty Limited (AFSL No. 354564). The principal purpose of this post is to provide factual information and not provide financial product advice. Additionally, the information provided is not intended to provide any recommendation or opinion about any financial product. Any commentary and statements of opinion however may contain general advice only that is prepared without taking into account your personal objectives, financial circumstances or needs. Because of this, before acting on any of the information provided, you should always consider its appropriateness in light of your personal objectives, financial circumstances and needs and should consider seeking independent advice from a financial advisor if necessary before making any decisions. This post specifically excludes personal advice.
INVEST WITH MONTGOMERY