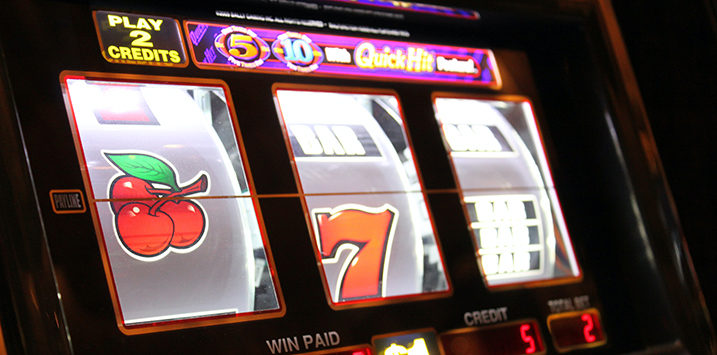 Despite global concerns, we still like Aristocrat Leisure
Global leader in gaming content and technology Aristocrat Leisure (ASX:ALL) has suffered a savage sell-off since November. The share price has dropped around 25 per cent as geopolitical issues weighed heavily on investors' minds. But a recent roundtable presentation for investors should ease any concerns, and the company looks set to ride out the turmoil.
Aristocrat Leisure's share price has been under pressure following the abandonment of the Playtech takeover, then the Russian invasion of Ukraine and increasing concerns about the impact of accelerating inflation on discretionary spending in venues such as casinos.
In the wake of these perceived headwinds, the company hosted a roundtable presentation for investors earlier this week. The main three topics of conversation were:
1) The impact of the Ukraine War
The Digital business has 1,000 employees in Ukraine, developing games and other functions. The company recognised the risks long before Russia invaded and built up inventory of live ops while setting up contingency plans to have staff work in alternative locations. This means there will be no impact on the business operations, or the game release pipeline/schedule.
Two-thirds of the employees have already been moved to either Poland or Western Ukraine. The company continues to provide employees, their families and relatives with transport to Poland and other parts of the Ukraine along with accommodation, visas, counselling services and debit cards etc.
Aristocrat has set up a new office in Poland and is looking at adding another one as it continues to run two buses a day for employees and their extended families.
Aristocrat also operates one design studio in Russia which it will have to close. From a business continuity perspective, this capacity can be moved to its other locations in Europe and Israel. The sanctions and the company's support for Ukrainian staff make it unviable to operate in Russia. As a result, it will close access to its games in Russia. This accounts for around 3 per cent of its global bookings.
Assuming User Acquisition costs are a similar percentage of booking in Russia as in the overall business, the incremental margins from these bookings would be around 42 per cent. Three per cent of total revenue/bookings equates to approximately US$60 million of revenue from Russia, and the incremental EBITA from this would be around US$26 million. This equates to 2 per cent of group EBIT in FY23 based on consensus forecasts.
2) The performance and outlook for the Digital division more broadly
The company has seen no sign of a slowdown at this stage. The Social Casino business is 'operating on all cylinders'. There has been some data suggesting the Social Casino market overall has softened in CY22 to date, but this doesn't appear to be impacting Aristocrat so far.
Mech Arena is still on track to become a US$100 million revenue game. The game started well post its full launch in August 2021, but monthly revenue has since flatlined. This has concerned the market recently. Management stated that it is learning about the players and how to market to the broader player base before releasing new features to take it to the next level.
The near term release schedule is looking better than expected with a new merge genre game (MergeGarden) to be released soon from its recently acquired studio in Finland, as well as a new RPG/strategy game (Magic Wars). There will be third major release later in the year, but management wasn't giving away too much at present.
3) The performance of the Land Based Gaming division
Aristocrat is continuing to win market share and supplier awards despite already having the highest floor share in the gaming ops market.
Despite its high floor share, management believes that if it continues to produce games with industry leading return on investment for casinos, it will continue to increase its floor share.
Casinos have increased the share of floor allocated to participation machines as the market has reopened in order to share the risks with the machine manufacturers. Players are used to seeing newer machines and are demanding it of venues, so there is a good chance the increase gaming ops floor share will continue past the removal of COVID restrictions on venues and customers.
Casinos are reporting strong growth in revenues despite cycling more difficult comparable periods. However, the really tough comparable periods start around now with the stimulus cheques having been mailed out in the US this time last year.
The player base is around five years younger than normal due to older players staying away from casinos. Their return will go some way to offset any impacts from reduced discretionary consumer spending due to rising inflation and no more stimulus.
Overall, the discussion should allay some of the market's fears around the impact of the Ukraine war and risks of a US consumer slowdown.
The Montgomery Funds owns shares in Aristocrat Leisure. This article was prepared 11 March 2022 with the information we have today, and our view may change. It does not constitute formal advice or professional investment advice. If you wish to trade Aristocrat Leisure you should seek financial advice.
This post was contributed by a representative of Montgomery Investment Management Pty Limited (AFSL No. 354564). The principal purpose of this post is to provide factual information and not provide financial product advice. Additionally, the information provided is not intended to provide any recommendation or opinion about any financial product. Any commentary and statements of opinion however may contain general advice only that is prepared without taking into account your personal objectives, financial circumstances or needs. Because of this, before acting on any of the information provided, you should always consider its appropriateness in light of your personal objectives, financial circumstances and needs and should consider seeking independent advice from a financial advisor if necessary before making any decisions. This post specifically excludes personal advice.
INVEST WITH MONTGOMERY