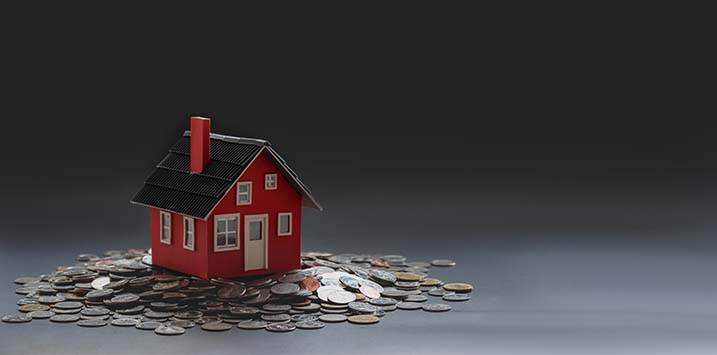 Cuts to COVID-19 relief will show us how bad things really are
Over the next few months we'll see cuts to COVID-19 relief. These cuts will adversely impact the ability of many households and businesses to repay their loans. But just how many remains to be seen. The banks – and their shareholders – will be hoping for the best, and keeping their fingers crossed.
In late June, I published a blog post looking at loan deferrals that Australian households and businesses had applied for. Back then, 470,000 (1 in 11) Australian households and more than 200,000 (1 in 8) small business owners had received loan deferrals, with a total of $234 billion.
On October 14, the Australian Banking Association (ABA) released figures showing that the number of mortgages under deferral had dropped to 270,000 meaning that almost half of the households receiving deferrals had started repaying their mortgage and that 82,000 SMEs had also started repaying.
This is of course a positive indication of the recovery of the economy but, unfortunately, the ABA did not say what had happened to the outstanding loan amount under deferral which arguably is the more important measure. After all, there was probably a significant portion of borrowers who applied for a deferral "just in case" and these borrowers are likely the first to start repaying while borrowers under real distress are unlikely to be able to start repaying meaning that just the reduced number of loan under deferral tells us quite little.
In addition, the ABA numbers only cover banks and not building societies, credit unions and non-bank lenders so they do not give the whole picture. To get a more comprehensive data set, we need to look at APRA's data which unfortunately has not been updated since the end of August and is released with about a one-month lag. This data shows that, at that point, there was just a small drop in the total amount of loans under deferral: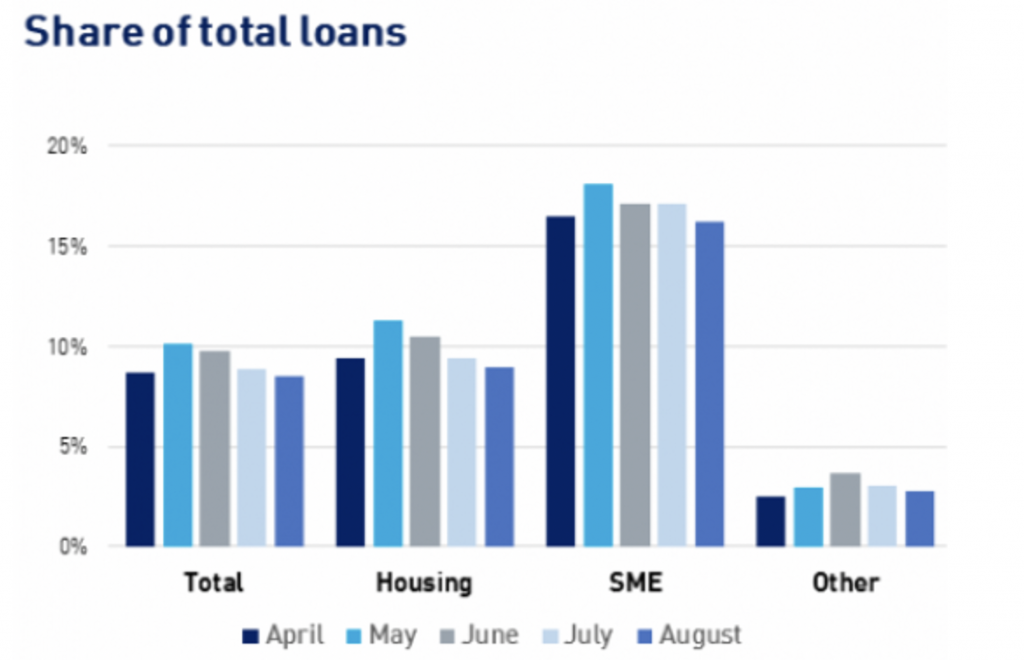 We should also remember that, as we enter November, we will see a significant drop in the amount of stimulus going into the economy as the JobKeeper payments will be reduced; we will see another drop in the new year when the additional JobSeeker top-up payments fall away.  To my mind, these two points will be the real stress tests for how the economy is really doing and what the outlook for the credit quality of the financial sector loan books really looks like. Thus, I would not draw too big a conclusion from the recent ABA release: