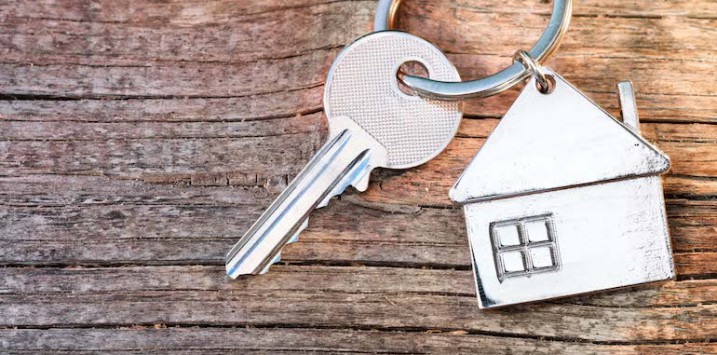 Could the housing market be hit by tighter lending standards?
The Royal Commission into the Australian financial sector seems to be taking a dim view of the way lenders assess the expenditure of loan applicants. It's possible it will recommend that banks check the actual level of spending of each applicant. This could have big ramifications.
The following statement was made by Kenneth Hayes, the Commissioner at the Royal Commission into Misconduct in the Banking, Superannuation and Financial Services Industry:
"An available point of view may be that there is a trade-off between administrative convenience and obeying the law. Now that's a very awkward trade-off."
The statement was made in connection with revelations that ANZ has used a benchmark called the "Household Expenditure Measure" or HEM as the base to assess mortgage applications for ~73 per cent of the loans it assesses.
Under the National Consumer Credit Protection Act 2009, banks must comply with something called Responsible Lending. This requires the banks to make "reasonable inquiries" about the customer's financial situation, and to take "reasonable steps" to verify the customer's financial situation.
Now, using such a benchmark might be appropriate in certain circumstances, but if we look at the benchmark a little bit more closely, it is immediately obvious that something is amiss:
The benchmark has four different levels (1. Student 2. Basic 3. Moderate and 4. Lavish)
The Basic level is almost the only level used by the banks for assessment of a four-person family (two adults and two school-age children), it estimates household expenses (including everything apart from rent/mortgage debt costs) of $32,400 per year.
Just to put this in perspective, the old-age pension for a retired couple with no other income, but who own their home, which I guess can be seen as what the government considers the minimum level to provide a reasonable lifestyle, is $35,573 per year.
Anyone who has kids knows that they are very expensive, so for a family of four to have lower expenditure than a retired couple would indeed lead to a very Basic existence…
Even the Lavish level of the benchmark at expenditure of $58,320 per year, is in my view, not a very high level. Two kids in private schools would consume a substantial portion of this!
The witness from ANZ reasoned that using the HEM benchmark is practical, and it is not possible to do a deeper inquiry into an applicant's level of expenditure, especially if the application comes through a mortgage broker. If they do not get an answer within 30-40 minutes, they will go somewhere else…
It has also been revealed that the other big banks are also, to approximately the same extent, relying on the same benchmark for their assessments.
In light of this, the quote from the Commissioner is understandable and should probably be interpreted that the Royal Commission will recommend changes to the way that banks assess the expenditures of applicants and require them to do actual checks on the level of spending.
UBS has done some analysis on this and the results are quite interesting. Their two basic assumptions are:
Real household expenditure for a family with $100,000 gross income is probably closer to the Lavish level rather than the Basic level.
The level of expenditure probably increases as your gross income increases as you are likely to want a nicer car, eat out more, take more holidays or send your kids to private school.
From these assumptions, UBS came up with expenditure that looks like the grey line in the chart below. As you can see, it is quite dramatically higher than the orange line which is what the majority of loan applications have used up until now.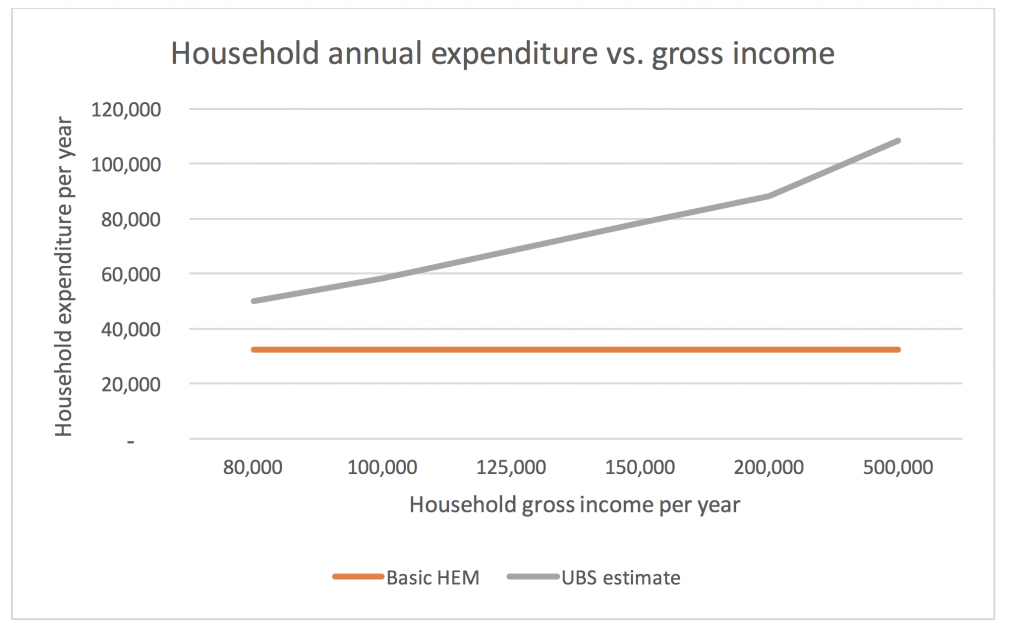 Armed with the numbers from this chart, they went to all the big four banks' 'How much can I borrow' calculators and typed in the numbers. All the calculators gave pretty similar results so they took the average and plotted it in this next chart: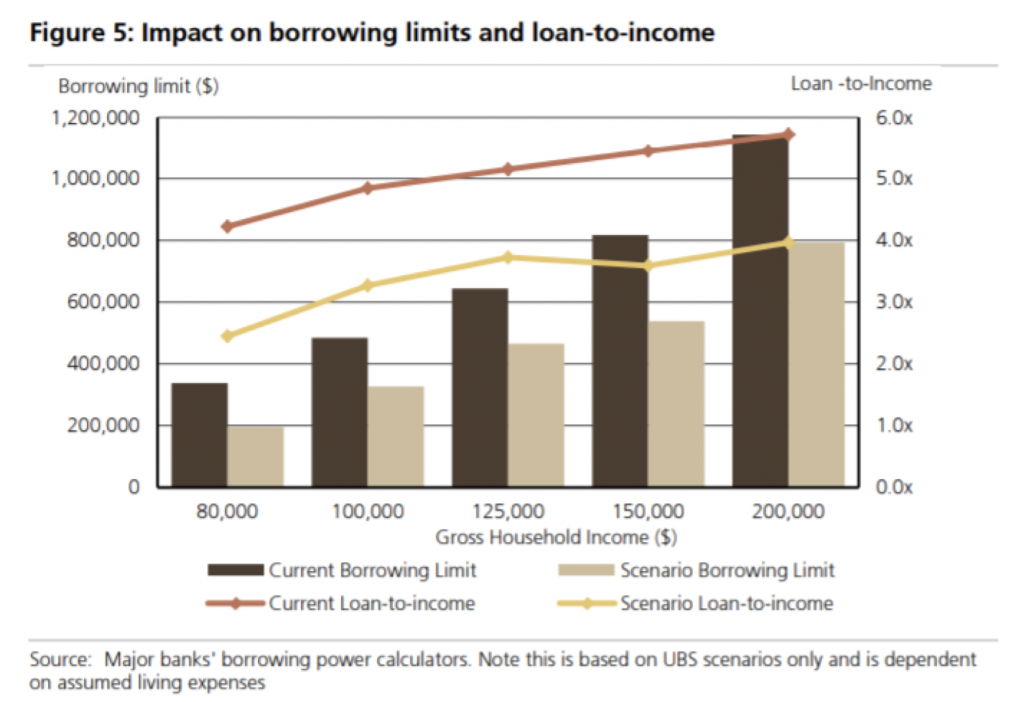 What we can see here is that there is a 30-40 per cent reduction in the amount borrowers can access from banks to buy property.
Now, if this comes true, we can expect a number of things to happen:
House prices are set by where supply and demand meet over time. The demand must though be funded either by equity (actual cash that the purchaser already has) or debt. If the amount of debt available reduces by 30-40 per cent, it either must be replaced by more equity or by a reduction of demand (i.e. the price a purchaser is willing/able to pay). If no more equity is available, we should expect the ability to pay to reduce by 22.5-30 per cent (assuming a loan-to-value ratio of 75 per cent).
More immediately, if banks are starting to do detailed assessment of a borrower's actual expenditure instead of using a benchmark, we should expect a couple of things:

Borrowers will no longer be able to rely on existing pre-approvals obtained by using the HEM benchmark as they can then find themselves in a position where they have won an auction but then the bank does not give them enough money to settle which would mean losing their deposit. We should therefore expect a sharp drop in clearance rates at auctions if/once the banks implement this.
Processing times for mortgages will increase significantly, leading to a slower moving market.

Longer term, if this change is implemented – and given the amount of loans that are currently on an interest only basis and that will be reset to principal and interest over the coming years and, in this process, potentially reassessed with higher levels of household expenditure – it is possible that borrowers might be faced with the situation of banks demanding that they "top-up" the equity in their homes (i.e. repay a bit of the loan) to be rolled-over to an additional interest only period.
Needless to say, it will be interesting to continue to follow what comes out of the Royal Commission and its recommendations. In the meantime, we are anecdotally hearing that banks have already started to more stringently assess loan applicants' level of household expenditure.
The Royal Commission into the Australian financial sector looks like taking a dim view of the way lenders assess the expenditure of loan applicants. It's very possible it will recommend that banks check the actual level of spending of…
Click To Tweet