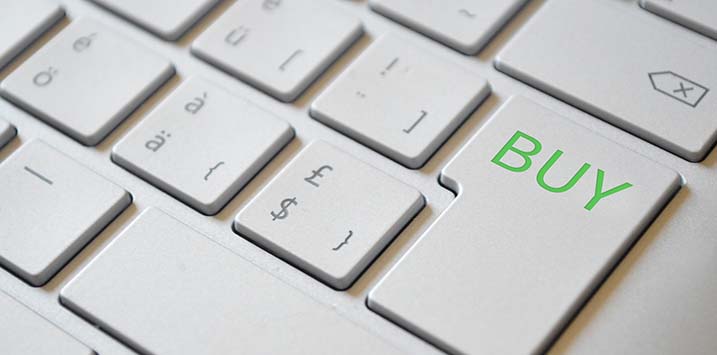 Could PayPal's "Pay in 4" prick the BNPL bubble?
The Buy Now Pay Later (BNPL) industry has exploded in Australia in recent years. The space has been admirably led by the Nicholas Molnar, who founded Afterpay Holdings Limited (ASX: APT) in early-2014 after designing the company's business model from the back of his commerce lectures at the University of Sydney. At its recent high of $96 per share, APT reached a market capitalisation of A$27 billion.
There have been several "me too" companies joining the Australian conga line including Zip, Flexigroup's Humm, Sezzle, Laybuy, Oxipay, Payright and Klarna. Both CBA and NAB have just announced the introduction of a fee-based (interest-free) credit card to focus on young adults.
Globally, the free-kick enjoyed by many BNPL companies could soon come to an end as the likes of PayPal (market capitalisation of US$330 billion), Visa (market capitalisation of US$491 billion) and Mastercard (market capitalisation of US$482 billion) start flexing their muscles in the space.
Of course, this does not mean reduced growth for the industry. It simply means the super-normal earnings as measured by the percentage of transaction value and often exceeding 4.0 per cent of the retail price of the merchandise will likely come under pressure, potentially to an estimated 2.4 per cent. Given AfterPay and Zip generally focus on smaller merchants this deterioration may be slow.
Nevertheless, while volumes grow the blended fee on the said merchandise will likely compress, possibly by up to 40 per cent over the medium-term. Due to increasing competition, particularly with the larger merchants, the capital intensity of the business model and some bad debts, investors should be aware the net transaction margin could come under additional pressure. For instance, in terms of net transaction margin, PayPal is at 1.30 per cent whilst Afterpay and Zip are at 2.31 per cent and 2.45 per cent, respectively.
PayPal, for example, have announced their entry into the US market with the proposed "Pay in 4" offering – which comes at no additional cost to its merchants and is free to customers who pay on time.
With PayPal's 346 million monthly active users, 26 million active merchants globally and US$791 billion of Total Payment Volume over the past year, this appears to be a significant turning point for the industry economics. (For context, Afterpay and Zip has 54,000 and 29,000 active merchants, respectively; whilst Afterpay's FY2021 Total Sales Volume is expected to reach US$13.4 billion, up 65 per cent year-on-year).
Comparison of four listed companies in or entering the BNPL space
| | | | | |
| --- | --- | --- | --- | --- |
| Company | PayPal (US$) | Afterpay (A$) | Zip (A$) | Klarna (US$) |
| Active customers (m) | 346 | 10 | 2.1 | 12 |
| Transaction Value (b) | 791 | 11.1 | 2.1 | 41.2 |
| Active Merchants |  26 million |  54,000 |  29,000 |  200,000 |
| Percentage of transaction value (%) | 2.43 | 3.90 | 7.55 | 2.27 |
| Net Transaction Margin (%) | 1.30 | 2.31 | 2.45 | 1.51 |