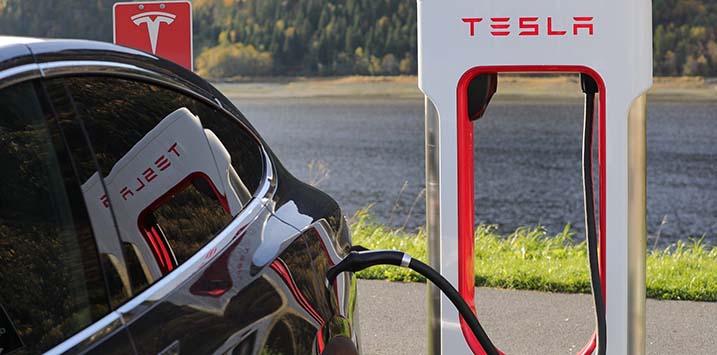 California and VW go electric
Back in 2015 I wrote about Tesla noting "In this era of creative destruction, transition and disruption, finding the winners can be a challenge." That was when Tesla shares were $52 adjusted for splits. With Tesla post-split shares now trading at $380 it would seem Tesla has won.
But share price bubbles don't confer success on the underlying business.
When Tesla shares split five-for-one recently and the post-split stock rallied 12 per cent, I wrote it was lunacy. Splitting a stock is the same as picking up a slice of pizza, cutting it into smaller slices and putting them all back. The size of the pizza doesn't change. In other words, the value of the company doesn't change. There's still the same amount of pizza.
Of course, Tesla's shares have been detached from reality for some time.
This week California announced that all new cars sold after 2035 must produce zero emissions. The United States is the largest light vehicle market in the world and California is the biggest car sales state in the US, so the news should have been unquestionably positive for Tesla who last year sold twice as many Model 3 vehicles in the US as the next biggest small and midsize luxury car, the Lexus ES.
Instead the share price fell.
In separate announcement this week, Volkswagen launched its new EV called the ID.4 (figure 1).  In announcing the launch, Volkswagen America CEO and President Scott Keough pointed out that the sub $40,000 pricing puts the new VW "into the heart and soul of the biggest segment of America."
Figure 1.  Volkswagens all electric mass-produced car the ID.4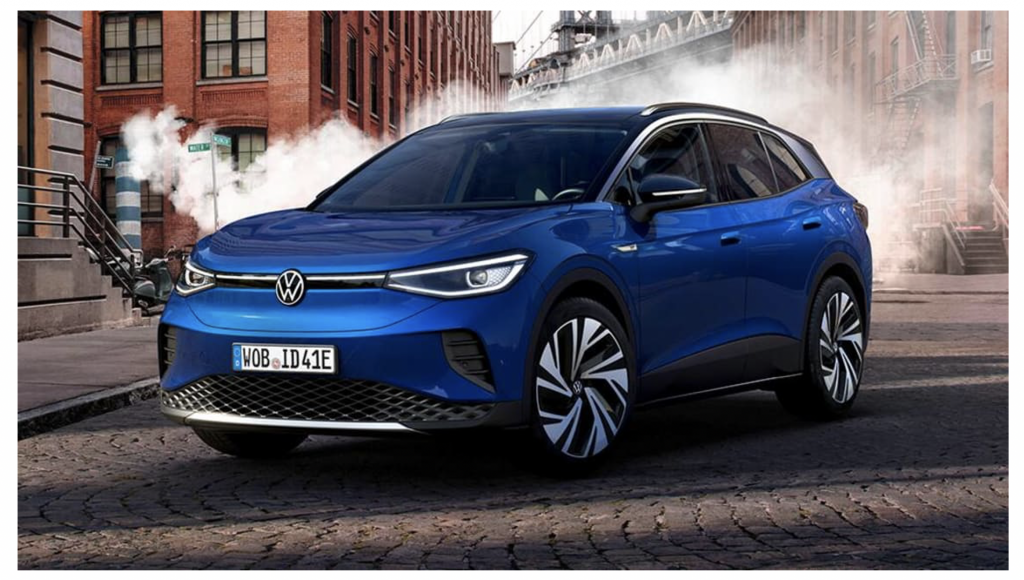 There is no doubt that competition is ramping up just as we predicted it would every time we have written about Tesla.
Tesla's founder has attracted a generation of investors who believe that transforming a car's drive train from petrol to electric will somehow also transform the economics of making, delivering and servicing cars. The economics of manufacturing cars isn't all that attractive.  They are capital intensive fashion houses with the fashion changing every year.
And for those who thought Tesla's valuation could be attributed to its status as an energy company, with Tesla car owners feeding power back into the grid, think again. Tesla sold 367,500 cars in 2019.  VW sold 3.7 million units. If VW's EV sales take off (the release of the ID4 crashed the VW website and customers are reserving one car every two seconds) Tesla may find its contribution to any power grid irrelevant.
That means Tesla becomes just another car company and as we wrote in 2018;
"Manufacturing and quality control issues, longer delivery times, and the antics of the CEO aside (please stay away from Twitter, Elon), Tesla delivered only 126,740 vehicles in the year to 30 June 2018. That's a market capitalisation of US$394,500 per vehicle. To put that in perspective, Ford Motor Company sits on a market capitalisation of US$37 billion ($51 billion) and delivered 217,700 vehicles worldwide in the month of August alone. In 2017 Ford sold approximately 6.6 million vehicles worldwide. That equates to a market capitalisation per vehicle of US$5,600.
"Over in Europe, Volkswagen AG trades on a market capitalisation of €68 billion (US$79 billion), which puts it on a market capitalisation per vehicle of $7,383 given it sold 10.7 million vehicles in 2017. Only the luxury brands such as Daimler and BMW trade on market caps of more than US$20,000 per vehicle sold and even then, they are more than 10 times cheaper than Tesla.
"Table 1. summarises the price investors are willing to pay, per vehicle sold, for each manufacturer. Market caps are converted to US dollars.
Table 1.  Market cap per vehicle sold

"Investors can buy GM for $5,000 per vehicle sold, or they can buy Tesla for nearly $400,000 per vehicle sold. The economics between Tesla and every other car manufacturer in the world, in the long run, might be slightly different but they cannot be sufficiently dissimilar to justify such a disparity.
Clearly, enthusiasm for the world-changing potential of EV technology has translated to an equally-transformative approach to stock market valuation. What investors are forgetting however is that Tesla will ultimately be a car company."
Share price bubbles don't confer success on the underlying business. Here's why Tesla's shares have been detached from reality for some time.
Click To Tweet