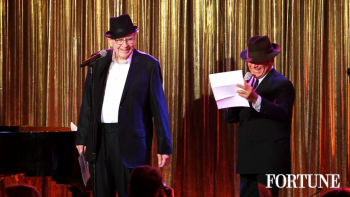 Buffett Watch
Recently, Warren Buffett, Chairman and CEO of Berkshire Hathaway, gave an interview on investment strategy at the annual Fortune's Most Powerful Women Conference.
In the video, Buffett describes the very best businesses – those businesses that we, at Montgomery, seek and attribute our performance to.
It is perhaps a very good investment of 30 minutes of your time. Click here to watch the full interview and be sure to bookmark it for later, if you haven't the time now. And for those who have less time right now, perhaps you can squeeze in a peek at Buffett serenading Carol Loomis to the tune of Frank Sinatra at the same event.