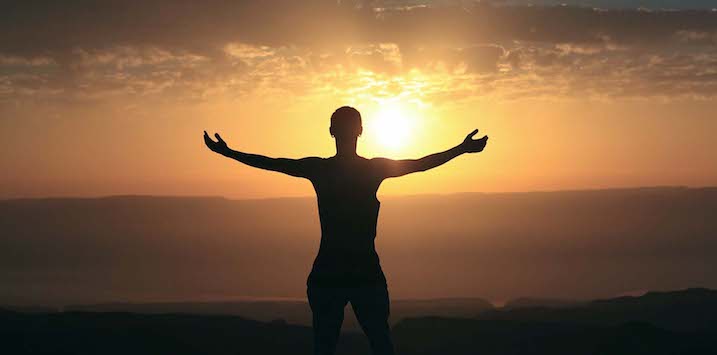 Benefits of Mindful Investing
I recently had the privilege of attending a mindfulness workshop hosted at Deutsche Bank for the Junior Women in Markets Committee (this is a fantastic network for women working in Australian equity markets). I wanted to share the exercises we learnt, but also explain the value of practicing mindfulness in investing.
We've written on many occasions about cognitive biases. In particular, we've identified that some of these biases arise from having too much information and needing to act fast. Mindfulness is particularly good at helping fight back from these cognitive blind spots.
Equity markets are full of noise – there is constant new information. Successful investing relies on you being able to separate the "noise" from the "true value drivers". Furthermore, markets can react quickly to new information which can create a sense of time pressure. This can make your mind susceptible to biases such as the disposition effect. Learning to slow down, be mindful, and think clearly can reduce your chances of succumbing to these biases and help you make better investment decisions.
Here are three mindful exercises I learnt that you can practice to reduce your own biases, feel more present and increase your focus:
What? Set a timer for 2 minutes. Grab a pen and paper and write down everything that comes into your head. It can be a memory, words/ concepts, it can even be "I have nothing on my mind".
Why? This exercise can make your mind feel less cluttered. Writing about a particularly sensory memory can also be relaxing and help you focus more on your body and self-awareness.
What? Listen to a friend or colleague. Do not check your phone, or plan questions, or look out the window. Focus 100% of your attention on what the person is saying (not your own reactions/ ideas) and what their body language is doing. If you have a thought or a distraction, observe it, acknowledge it, then bring your attention back to what the person is saying.
Why? This helps you be present, it's also done incredibly rarely and is a very useful soft-skill.
What? Take a beverage of your choice (water, tea, koombacha, champagne), and consider it. Feel its weight, smell it, take a very small sip and observe yourself drinking it – not only the taste, but also the temperature, the texture, the smell.
Why? Focusing on senses is a great way of getting in tune with your body and helps clear your thoughts. It's also quite nice to fully appreciate and savour what you're eating/ drinking.
You can read my other articles about cognitive biases here:
https://rogermontgomery.com/a-biased-map/
https://rogermontgomery.com/how-to-develop-the-right-temperament-for-investing/
https://rogermontgomery.com/3-more-cognitive-biases-you-need-to-know/
This post was contributed by a representative of Montgomery Investment Management Pty Limited (AFSL No. 354564). The principal purpose of this post is to provide factual information and not provide financial product advice. Additionally, the information provided is not intended to provide any recommendation or opinion about any financial product. Any commentary and statements of opinion however may contain general advice only that is prepared without taking into account your personal objectives, financial circumstances or needs. Because of this, before acting on any of the information provided, you should always consider its appropriateness in light of your personal objectives, financial circumstances and needs and should consider seeking independent advice from a financial advisor if necessary before making any decisions. This post specifically excludes personal advice.
INVEST WITH MONTGOMERY