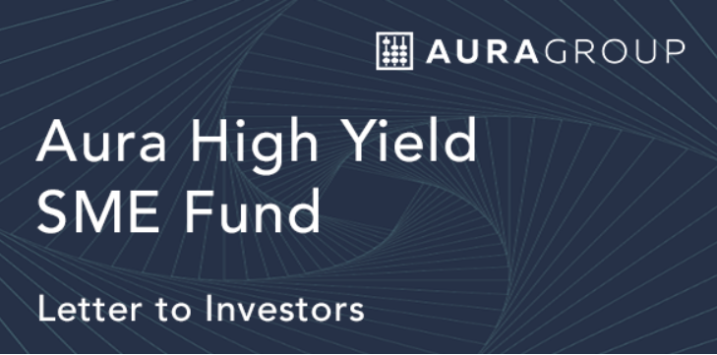 Aura High Yield SME Fund: Letter to Investors 27 May 2022
This week we saw a change in government, the release of household spending data and Australian business conditions and sentiment data.
Household Spending and SME Capital Expenditure1,2
During the lockdowns of both 2020 and 2021 we saw a distinct uptick in the household savings rate and respective tightening of household spending. It became clear that household expenditure was a primary contributing factor to changes in the GDP growth rate throughout the pandemic. Over the summer months, most of our commentary via letters and monthly reports highlighted our anticipation of increased spending, releasing households delayed consumption over a more compressed timeframe than what would otherwise have been the case. We noted the upward impact this would have on SME's capital expenditure initiatives in an effort to capitalise on the opportunities experienced during an economy expanding at an above normal rate. This week the Australian Bureau of Statistics has released two data sets which suggest these events are coming to fruition.
Household spending, current price—Calendar adjusted (indexed to January 2019)
Since late spring and particularly over the summer months of 2021/2022 household spending has been at a heightened level when compared to pre-pandemic 2019, supporting the thesis that households have commenced drawing down on their pent-up savings.
The ABS' May 2022 Business Conditions and Sentiments data showed that 38 per cent of medium sized businesses and 17 per cent of small sized businesses have planned capital expenditure over the next three months with 50 per cent and 39 per cent respectively having higher than usual planned expenditures.
Portfolio management commentary
Household spending and SME planned capital expenditure data supports the hypothesis of growing demand for Private Credit in the Australian SME sector. This should increase selectivity for lenders over the short term and see new entrants in the non-bank lending space over the medium to long term, providing increased selectivity for the investment team of the Fund as we look to diversify the portfolio in line with growth.
Uncertainty remains present in the macroeconomic environment, with inflation expected to remain elevated for some time and interest rates anticipated to continue rising throughout 2022 and 2023. The investment team will be closely analysing the first official budget of the incoming government for both support and challenges to the Australian SME sector.
1 ABS Monthly Household Spending Indicator – March 2022
2 ABS Business Conditions and Sentiments data – May 2022