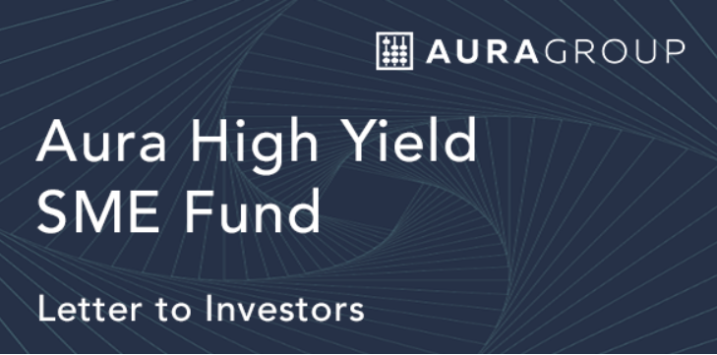 Aura High Yield SME Fund: Letter to Investors 02 September 2022
The retail trade and APRA July 2022 data released this week provided more data to support RBA hikes in the coming months. This week the ABS released data for retail trade turnover and volume. This dataset includes references to retail businesses including stores and online sales.
Retail Trade 1
For July 2022, the seasonally adjusted estimate:
Rose 1.3% month on month, and
Rose 16.5% compared with July 2021.
With Australia's retail turnover rising by 1.3% in July 2022, recording the largest rise in four months according to the figures released by the ABS, the interest rate hikes have not yet slowed discretionary spending and therefore inflationary pressure is likely to preserve. 
The 1.3% July rise follows a much more subdued 0.2% rise in June 2022 and 0.7% rise in May 2022. Across the industries, turnover rose for five out of six categories as illustrated in the graph below. Turnover rose across most states and territories with ACT and VIC leading the rise and Tasmania the only exception of reporting a drop.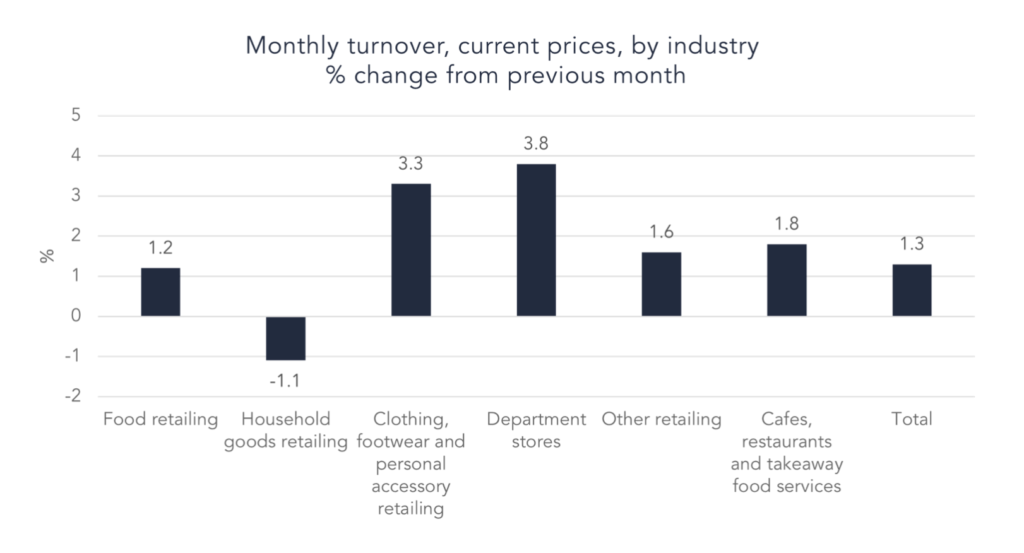 Whilst there is a slight lag in the data released, it is evident that despite the cost-of-living pressures, and rapidly rising interest rate environment, households are continuing to spend. As such, we expect to see the RBA continuing to increase rates in order to curb the ongoing cycle of increased spending causing upward pressure on pricing.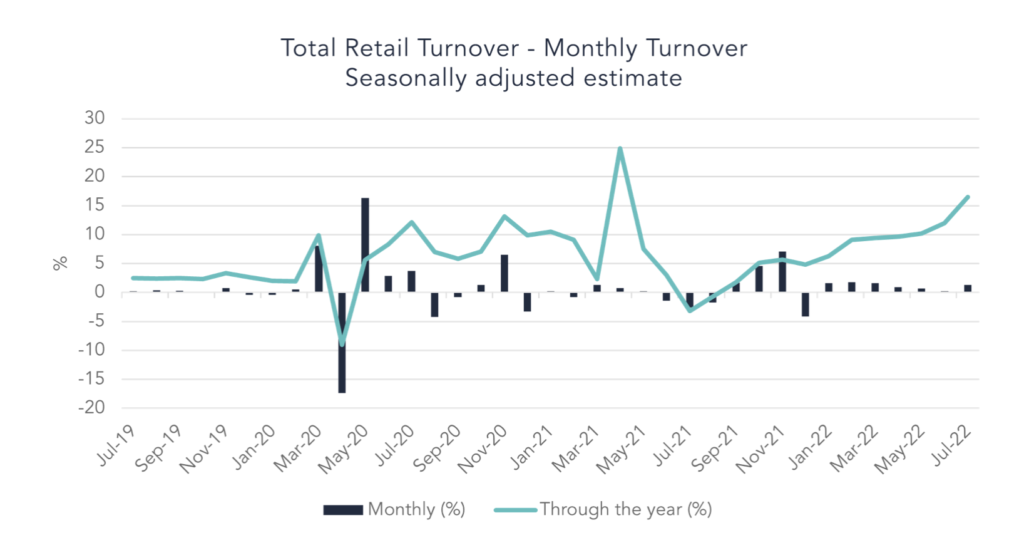 Monthly ADI – July 2022 2
APRA reported that total residents' assets (total residents' assets on Australian books of ADI's) increased by 0.4% to $19.2bn in July and 9.6% or $459bn over the year. Cash and deposits with financial institutions were the largest driver, implying that additional ADI Funds were being placed with the RBA. Total securitised assets from ADI's balance sheets increased by 0.5% or $3.9bn.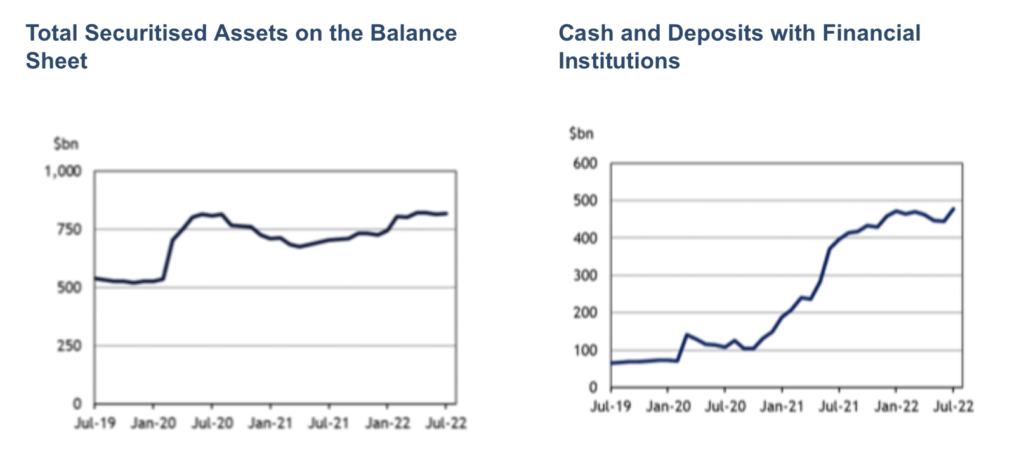 Portfolio Manager Commentary
As reported in the retail data, spending had not slowed in July, indicating that the RBA will most likely raise rates next Tuesday. If this occurs, our floating rate deals should benefit from this market shift and we continue to establish appropriate deal terms when structuring facilities with our new lenders. We take a holistic view of the markets and conduct in-depth economic analysis to best position our Fund to weather the changing economic environment and market conditions.
We closed off the month strongly having had the opportunity to deploy our capital across our lender base. As we have consistently mentioned in the past few weeks, we are positively seeing our lenders invest in high-quality funding opportunities in the current market.


1 Retail Trade,  Australia– July 2022
https://www.abs.gov.au/statistics/industry/retail-and-wholesale-trade/retail-trade-australia/jul-2022
2 Monthly Authorised Deposit Taking Institution Statistics – July 2022
https://www.apra.gov.au/monthly-authorised-deposit-taking-institution-statistics