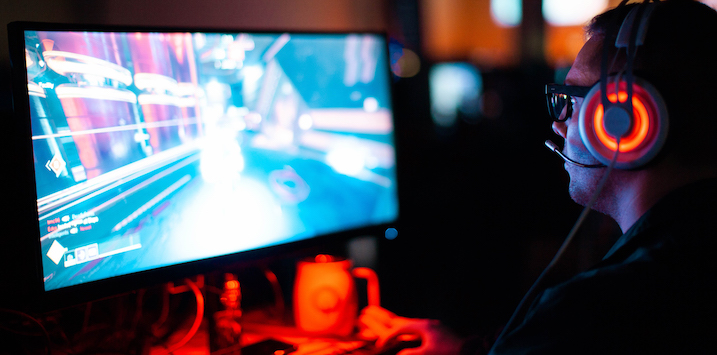 Are video gaming stocks still investable?
One industry that the Montgomery Global team has followed with some interest, and previously invested in, is the video game publishing industry.
Over the last several years, the once uneventful and decidedly unglamorous group of video game publisher stocks have gone on an absolute tear as the industry transformed from selling boxed games to hardcore gamers at $60 a pop to selling subscriptions, microtransactions, virtual loot and advertising to anyone with a smartphone or other computing device. But what goes up exponentially must come down, and these video gaming stocks provide investors with yet another warning against succumbing to greed and the fear of missing out.
The extreme volatility of video gaming stocks
Since 2015, stocks such as Activision Blizzard (ATVI), Electronic Arts (EA), Take-Two Interactive (TTWO) and Ubisoft Entertainment (UBI) have tripled, quadrupled and even sextupled before crashing by up to 50 per cent from their peaks in mid-2018. As far as the cycle of greed and fear goes, this basket of video game publishers has been far more extreme than the often talked-about FAANG stocks.
The structural tailwinds to the bull thesis were benign enough – the shift to AAA mega-franchises that could be capitalised (similar to the tentpole franchises in Hollywood), the proliferation of smartphones and rise of casual gaming, the increasing willingness to pay for quality content, and the phenomenon of watching other people play games on streaming platforms such as YouTube and Twitch.tv – which underpins a vast e-sports opportunity. But somewhere along the line, investors lost sight of two fundamental facts: i) the nature of growth is incremental, which is to say that next year requires a repeat of this year, plus more; and ii) as with all forms of digital entertainment, the consumer has a short attention span.
ATVI  the poster boy of the extreme rise and subsequent collapse of the video game publishing stocks
ATVI had a tremendous year in 2016 with the success of its team-based shooter Overwatch, the acquisition of Candy Crush developer King, plus better than expected monetisation of previous Call of Duty titles through microtransactions and virtual loot. ATVI established the Overwatch League, the world's first professional e-sports league, and King's 300 million-plus monthly active players offered a lucrative mobile advertising opportunity. Investors seemingly extrapolated this strong performance into perpetuity, forgetting that growth is incremental (even more players need to spend even more time playing and more money on virtual items every year hereafter) and ascribing ludicrous valuations to these adjacent opportunities. By our estimates, the market was valuing the nascent e-sports and advertising opportunities in excess of $20 billion at the peak.
The stock price inevitably collapsed once it became evident that strong, sustained growth was not forthcoming, and players were losing interest in the Overwatch, Call of Duty and Destiny titles (consumers have short attention spans). Our current valuation of ATVI is largely unchanged from our initial valuation in late 2016, yet the stock price has doubled and halved in the interim. This raises the question in the title – is ATVI, and video game publishers more broadly, still investable after their recent price declines?
Are video game publishers still investable? 
The answer is not so straightforward. As value investors, we get excited when stocks we want to buy get cheaper, and we have been waiting patiently for a while for ATVI to get cheaper. However, the environment has changed, and old structural tailwinds are no longer. The relentless rise of Fortnite, and more recently the sudden emergence of Apex Legends (an EA-published game that attracted 25 million registered players in one week), has changed the equation for gamers, developers/publishers and investors. The younger generation of gamers don't view Fortnite as a game, but rather a virtual social platform and thus other games must compete (and mostly fail) against Fortnite on this basis. Publishers must develop and release the "best of the best" AAA titles in order to build growing communities around their franchises and it is not apparent to us that ATVI, or any publisher for that matter, can consistently release top-rated AAA games. And investors must be extremely cautious when capitalising any game franchise in their valuation models, even AAA franchises that generate substantial recurring revenue from in-game transactions and loot.
For ATVI specifically, the e-sports opportunity may also not be fully realised. As the Overwatch League enters its second year, interest in the game is waning. Such a league structure has never been tested before, and unlike sports such as basketball or football, video games have historically not had the greatest longevity. As casual players move on to other games, viewership of the league, and thus advertising dollars and team revenues, may decline.
Ultimately, whether video game publishers are now cheap or un-investable is up for each individual investor to decide. What is important is to not let greed or the fear of missing out influence the decision – investors who let their thesis and valuations drift upwards with the share price have been burnt once before.