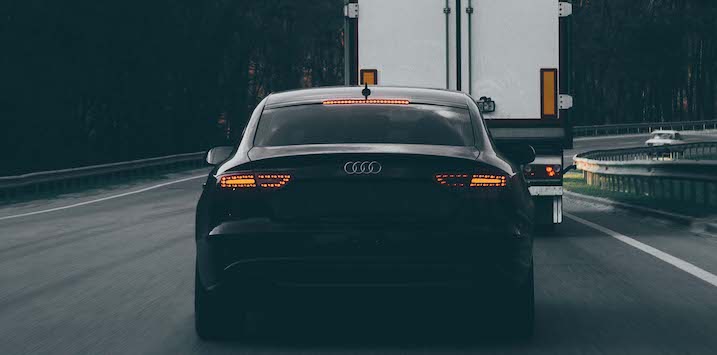 APE and SUL make hay from our newfound spending habits
What do A.P. Eagers Automotive (ASX:APE) and Super Retail Group (ASX:SUL) have in common? Well, for starters, these firms have seen their revenues turbo charged by our changed spending habits since the start of Australia's COVID-19 travel restrictions.
As long as international travel restrictions remain in force, the absence of a vaccine will continue to see consumption redirected to retailers unencumbered by pandemic mitigation measures, even after the tapering of JobKeeper payments and the end of the Coronavirus Supplement to JobSeeker.
A.P. Eagers
One of the beneficiaries of this redirected spending has been car sales. Eagers reported the following (pre- The New AASB 16 Lease Accounting Standard)
Revenue up 101.8 per cent to $4.16 billion
Gross Margin of 17.8 per cent
Gross profit up 116 per cent to $739 million
Statutory profit before tax up 4.6 per cent to $61.4 million
Underlying profit before tax down 23.8 per cent from $52.9 million to $40.3 million
No dividend
Eagers reported its underlying 1H20 net profit before tax (NPBT) was in line with recent guidance at A$40.3 million. Notably, the 'underlying' profit excludes A$66 million in JobKeeper payments (to about 7000 eligible employees or over 80 per cent of the workforce) and A$40 million of non-cash impairments relating to the exit of the Holden brand from Australia (APE will receive a compensation payment from GM in the first half of 2021). Importantly, for the first quarter, which is mostly pre-COVID, profit was up on the previous corresponding period. The rough period was April and May with the company experiencing a solid rebound in June. The company noted, in particular, a 71 per cent jump in year on year volumes for the online secondhand marketplace – EasyAutomotive123 – business.
One item that should be watched was the fall in inventories of $400 million and the rise in payables of almost $190 million. It nets out to a favourable move of almost $600 million that, if even partially unwound, would have a negative impact on cash flows.
Our channel checks reveal that volumes today aren't tracking as strongly as they were in June; however they remain "solid" and "better". While Eagers have not offered any full year guidance (the Victorian lockdown and the threat of another outbreak justify that position) they remain focused on their Next 100 property/cost base strategy and scaling up the fixed price used car business.
Super Retail Group
Another business to benefit from the mix shift toward domestic retail consumption, domestic travel and home-based fitness has been Super Retail Group.
The company that houses the SuperCheap Auto, Rebel Sports, BCF and Macpac brands reported a very strong result boosted by a particularly solid second half for SuperCheap and Rebel. The company's balance sheet was also strengthened by its capital raising earlier in the year, which allowed the business to build inventory to meet rising demand and take market share.
The company noted that early trading in FY21 has been strong, with group like-for-like sales up 32 per cent in the first seven weeks. Much of this was driven by BCF with like-for-like sales up an astounding 72 per cent.
Many analysts are now calling a potential top in the stock with the tapering of JobSeeker and JobKeeper reversing a former tailwind. We note however that in the absence of a vaccine, the mix shift in consumption may continue to be directed towards the same categories as we have already seen. Spending that would otherwise have headed offshore or towards banned or restricted entertainment options such as pubs, concerts and restaurants will continue to be channeled elsewhere and domestically.
The analysts could be right that growth may not be as fast in the period ahead, but it might also be true that if they are too bearish and no vaccine is developed, these companies may yet be the recipients of further upgrades by analysts.
Since the start of Australia's COVID-19 travel restrictions, spending habits have changed and two companies that have benefited are A.P Eagers and Super Retail Group. Here's a quick run-down of the companies' recent results.
Click To Tweet
The Montgomery Small Companies Fund  owns shares in Super Retail Group. This article was prepared 26 August with the information we have today, and our view may change. It does not constitute formal advice or professional investment advice. If you wish to trade Super Retail Group you should seek financial advice.