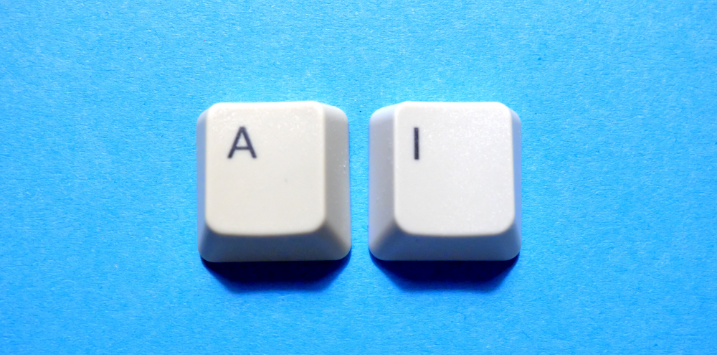 Another pivot in the AI theme
We have written previously that the boom in AI-theme-exposed stocks will have to be supported by monetisation in order to be sustained. There are plenty of consumer benefits from artificial intelligence (AI), and consumers will indeed be winners, but for companies to see a transformation in their revenues from AI, something more than just tacking AI-powered features onto their existing products will need to occur.
I noted here, "There's little doubt AI is beginning to reshape our digital landscape, but at the moment, AI remains something of a novelty, much as the release of Apple's App Store saw everyone turn their iPhones into a torch."
As always with new technology – and it's been the case throughout history – it's easy to see how consumers benefit but much harder for investors to pick who the winning businesses will be. The technology and competitive landscape is evolving fast, and today's winners can quickly become tomorrow's also-rans.
Witness, for example, the latest transformative leap for AI. Some of the tech industry's biggest players are making determined efforts to run generative AI directly on smartphones and laptops, eschewing traditional dependence on cloud power and robust internet connections.
Shifting AI models to run directly on devices could usher in a new era of faster, cheaper, and more private AI applications. Qualcomm, a cell phone chip specialist, recently demonstrated a smartphone that could use stable diffusion to generate an image in under a second, a marked improvement from the 15-second duration earlier this year.
At their Snapdragon Summit in Maui, the tech giant showcased Meta's Llama 2 model functioning on both smartphones and a Snapdragon-powered laptop prototype.
Meanwhile, insiders have suggested generative AI's rapid ascent has caught Apple by surprise – you wouldn't know it looking at Apples 32 per cent share price appreciation from this year's low to the recent high. Those same sources are reported to have divulged the company is keenly developing its own models. Aligning with Apple's privacy-driven ethos, an integration of on-device AI in upcoming iOS versions and Siri could ensure minimal data collection by Apple servers.
Over at Google, the company has integrated on-device AI extensively in its Pixel devices, particularly in photo applications. Collaborating with Qualcomm, Google aims to make its AI models compatible with Android devices.
Generative AI holds immense promise in tasks like document drafting and data analysis. Yet, models relying on continuous internet server interactions will be pricey. Companies relying on the cloud-based revenues from AI, could be the disrupters that are themselves disrupted.
Of course, the fact remains that AI needs to learn and to do that it requires immense bandwidth and storage. Vastly larger volumes of Cloud services will still be required to keep achieving it.
Qualcomm's senior vice president, Alex Katouzian, reportedly emphasised the rising cloud costs, suggesting the industry shift towards more on-device operations.
Qualcomm has spotlighted its latest Snapdragon 8 Gen 3 mobile chip and a new PC chip, aiming to make inroads into the vast PC market. This transition to local AI execution could offer dual benefits: cost savings and enhanced performance.
With computer and smartphone sales dwindling post the pandemic-induced surge (Apple share price now 13 per cent below its highs), industry stakeholders hope that the generative AI push could revive consumer interest. The trend of consumers holding onto smartphones for longer durations, sometimes up to six years, as noted by Katouzian, also emphasises the need for this revival.
Many companies, including tech behemoths like Microsoft and Meta, perceive AI's potential to challenge the dominance of Google and Apple, which can be largely credited to their control over primary app store platforms.
However, Qualcomm's recent demos have revealed an ever-active AI agent suggesting, for example, 'meetings logistics' or 'photo-sharing' options. Such capabilities are improbable with cloud-based solutions.
As I mentioned a moment ago, the computational demands of current generative AI models are colossal and the feasibility of on-device models, especially their effects on battery life, remains a significant challenge. Nevertheless, the continual evolution of AI will consistently challenge investor assumptions about who wins and loses. It will also challenge device hardware itself!
A pivot towards on-device generative AI could herald a paradigm shift in the tech world. While the transition promises numerous benefits, the road ahead is fraught with challenges for investors.