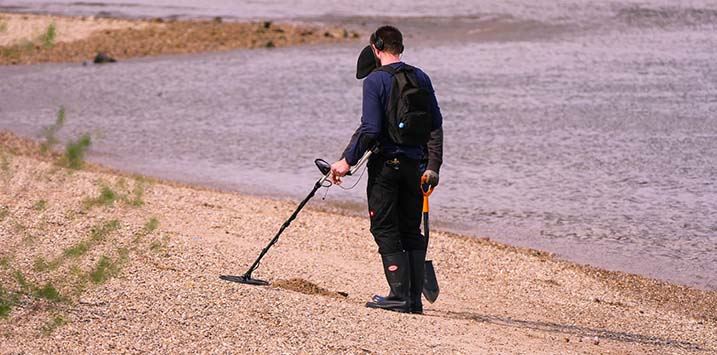 And again, Codan surprises on the upside and announces an acquisition!
As a key holding in our funds Codan (ASX:CDA) has continued to consistently deliver and has been the strongest contributor to performance in recent years. On Thursday 18 February, Codan again managed to surprise on the upside despite updating the market through a trading update in late December.
The actual reported net profit number of $41.3 million for the first half was in itself not that much higher than the "in the order of $40 million" that they guided to in December but what was surprising in a positive way was the composition of the results.
As readers of my previous posts on Codan know, the company has two main divisions:
Metal detection which is further split between Gold metal detection and Recreational metal detection with a small contribution from Countermine metal detection.
Communication division which is split into Critical Communication (radio systems for emergency services etc.) and Tactical Communication (communication systems generally for military purposes).
The positive surprises in the results were:
Metal detection overall was much stronger than expected while the Communication division was weaker. This was positive because the market valued the profits from Metal detection higher as they are perceived to be more sustainable and defendable.
The Recreational part of the Metal Detection division outperformed the Gold part. Overall, the division grew revenues by 55 per cent in the first half with Recreational growing 66 per cent and Gold by 49 per cent. This is positive as it lowers the reliance on the Gold market which can be more volatile than the Recreational market and it also shows that Codan is taking massive market share from their already struggling competitors setting them up for further growth in the future as competitors are not earning enough money to invest in R&D to counter Codan's technological advantage.
There was a very clear and understandable reason that the Communication division underperformed expectations and investors can easily see through the weakness. The reason is simply that given global travel restrictions, it has not been possible for Codan's sales people in the Tactical Communication business to go and visit their customers. These customers are generally military in developing countries that need quite a bit of handholding in their decision making and these governments have also been distracted by their COVID response. These reasons are easy to understand and see through to a recovery, especially as Codan reported a strong orderbook for the second half of the year and the management has built up a lot of credibility with investors over long time.
Codan also announced an acquisition which the market has been waiting for. The company they have agreed to acquire is called Domo Tactical Communications (DTC) and to me it seems like a very sensible acquisition for a couple of reasons:
DTC specialises in self forming networks (MIMO-Mesh) mostly aimed at transmitting video. Codan's current products are generally aimed at voice and data communication so the acquisition complements the product offering and enables Codan to offer more complete systems rather than being a parts supplier which should enable both higher margins and more recurring support revenues making revenues less project based and more predictable.
DTC's current customers in primarily the US and some other developed countries militaries. Codan's current customers in Tactical Communications is generally developing countries militaries so this enough to enable good sales synergies as they can cross sell into the different customer bases.
Finally, Codan has a number of employees that previously worked at DTC, meaning they are very familiar with the business and the people inside so the integration risk should hence be significantly lower than normal.
Overall, Codan continues to deliver great results and contribution to the fund and we are very supportive of the management team.
 The Montgomery Funds own shares in Codan. This article was prepared 22 February with the information we have today, and our view may change. It does not constitute formal advice or professional investment advice. If you wish to trade Codan you should seek financial advice.